Three focuses of my blog are Art, General Education and Health/Wellness. Music is both an art and an important skill. It can be both lucrative and therapeutic. The following contributed post is entitled, Want To Improve Your Musical Skills? 5 Helpful Tips.
* * *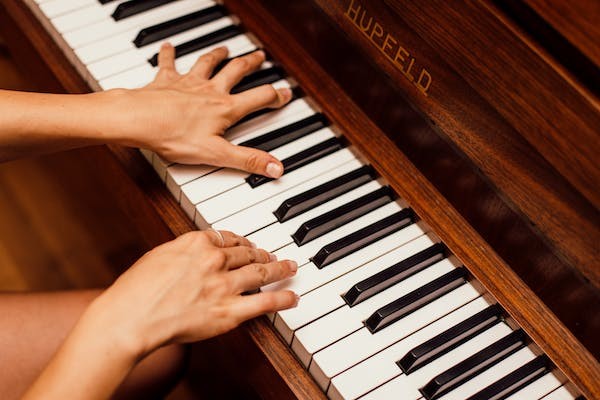 Improving your music skills allows you to express yourself creatively while developing discipline, focus, and patience. Whether singing or playing an instrument, it is a great way to boost your self-confidence and increase your sense of accomplishment. Even more importantly, it can be a road to financial freedom if you choose to carve a career in music. Improving your music skills can be a lifelong journey, but here are five tips to get you started.
1. Practice regularly, but do so correctly
Practice is key to getting better at anything, and music is no exception. As you've heard many people say, 'practice makes perfect.' But not just practicing; you must practice the correct way to yield the right results. Set aside time to play your instrument or sing each day, and try to make it a consistent habit. The more you practice, the faster you'll see improvement. You can do it on your own or in a group. In most cases, group practice helps you gauge your improvement against others.
2. Learn music theory
It's hard to grow in your music without learning music theory. Unfortunately, many people find this too challenging, time-consuming, or intimidating. Most people want to simply jump into making or recording music, but understanding the underlying principles of music, such as scales, chords, and harmony, can help you make better music and improve your overall understanding of the art form. You can learn music theory through books, online courses, or lessons with a teacher, so keep this in mind.
3. Listen to a variety of music
Expanding your musical horizons can inspire and help you develop your unique sound. Listen to different genres of music, from classical to hip hop, and pay attention to what makes each style unique. Try to listen to a mix of new and old music and music from different cultures to broaden your musical perspective.
4. Collaborate with other musicians
Working with other musicians can be a great way to improve your skills and learn new things. Whether jamming with friends or joining a band, playing with others can push you out of your comfort zone and help you grow as a musician. Consider taking lessons with a music mentor to get more personalized instruction. Another option is to join a choir or orchestra to sing or play instruments in a group. Doing this can even help you compose your music to develop your creativity. You can use choir microphones and recorders to record your playing or singing in a choir to help you improve yourself.
5. Perform regularly
Performing in front of an audience can be nerve-wracking, but it's also one of the best ways to improve your music skills. The pressure of performing can help you focus and get into a flow state, and the feedback you receive can help you identify areas for improvement. You can play a gig at a local venue or perform at an open mic night. The most important thing is to find opportunities to perform and take advantage of them.