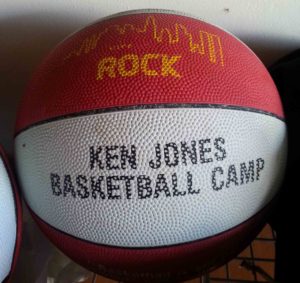 The first principle of my blog is "Creating Ecosystems of Success". I originally published this series on the Examiner back in 2014. As a teen I dreamt of being a basketball player just like a lot of kids – a dream for which one must have lots of ability, drive, and luck to achieve. My experience turned out to be quite the adventure, and I didn't formally play basketball beyond high school. The lessons I learned there however, not all of them happy and pleasant, helped me as I progressed into adulthood and into my Science, Technology, Engineering and Mathematics (STEM) career. As mentioned when I began reposting this series, I'm working on an ambitious writing project chronicling my early basketball journey in Western New York.
Initially I thought that I would simply republish the original series and let it go, but I've decided to add onto it as I continue working on my book project and ideas keep coming to me. Heading into the summer months this particular follow up installment will discuss what I learned from the three years I attended basketball camp. See if you the reader can pick up on the universal themes which transcend the great game of basketball.  A video about Coach Jones is embedded at the end of this essay.
* * *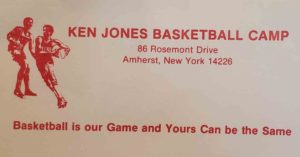 "Basketball is our game and yours can be the same," was the signature quote of the Ken Jones Basketball Camp – the camp run by Dr. Kenneth Leon Jones, my first high school basketball coach. He told us students more times than I can remember, "I'm a student of the game!" He ate, slept and breathed the great game of basketball. Our basketball program at Hutch-Tech High School in Buffalo, NY was an extension of him and was unique in our league, the "Yale Cup", during that sliver of time he coached there. He taught us the structure and fundamentals of the game which at that time were the hallmarks of only the area suburban and private schools. To learn some more about what the Yale Cup was like, see parts one and two of my interview with Buffalo basketball legend Jason Rowe.
What was also unique about our program at Hutch-Tech was that our coach ran his own basketball camp – the first and only one I'd ever attend. I first heard about the Ken Jones Basketball Camp as a freshman. Towards the end of the 1990-91 school year, a highly successful season for Hutch-Tech's basketball program, Coach Jones posted fliers for the camp on the bulletin board near the coaches' offices. I knew very few fundamentals of basketball as most of my play consisted of games of "Twenty-One", also known as "Rochester", and 'pickup' games on Buffalo's playgrounds and at the William-Emslie YMCA. I thought attending the camp would not only teach me more about the game, but it would also give me an 'in' going into tryouts the next year – something it may have in fact done.

I'll point out here that my perception of attending the camp as an 'in' to get on the Varsity team was a flawed way of thinking. There were several peers who attended the camp and didn't make the team during those years. For any prospective players or parents reading this, it's very important for kids with aspirations of playing sports to understand that spots on their school's roster should be, and must be, earned. Spots on the roster should be awarded based on skills and preparation – not some form of favoritism or partiality – both of which do happen in the real world at workplaces later in life.
I was blessed that my mother and father were able to come up with the $300 to $400 fee to attend the Ken Jones Basketball Camp, as not all of my peers could afford to go. Keep in mind that I went three of my four years in high school – again a blessing. Also keep in mind that there were several local camps in and around the city of Buffalo which I didn't know much about; which in hindsight, I also wish I had attended. Later in life I learned that no matter what your craft is, learning from multiple teachers only makes you stronger and more formidable. Each year the Buffalo News actually advertised all of the area camps, and neither I, nor anyone in my immediate family ecosystem at the time, knew to look for them.
At this point I'll distinguish between the two types of camps and if I've misspoken here, please do leave a comment below this blog post. According to what I've learned, there were two types of basketball camps; 'Teaching' camps which were designed to impart the fundamentals of the game, and also what I'll call 'All-Star' camps – showcases for the nation's top talent. These included the: Nike, Adidas, Reebok, and ABCD camps. These camps drew your future Division I and NBA talent. The documentary Hoop Dreams shows a snippet of the Nike Camp in the early 1990s where in that particular year, players like Chris Webber, Jalen Rose, Juwan Howard, and Alan Henderson attended. They were scouted by high-level college coaches like P.J. Carlissimo, Mike Kryzewski, John Chaney, Kevin O'Neil and others.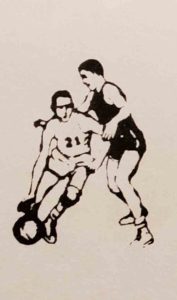 The Ken Jones Basketball Camp was a 'teaching' camp. In the early 1990s it was held at Hamilton College in north-central New York State. It drew kids from all over the state – some from the Buffalo area, and many from the Rochester area where Coach Jones used to coach before moving to Buffalo. There were also kids from the middle of the state and the Hudson River Valley. That was true for the coaches on staff too. Coach Jones had an entire lineup of coaches he'd either coached with, coached against, or in many cases had simply befriended along the way. In a way they were like a group of 'Mob Bosses' like in the movie Casino. Instead of organized crime though, they were all passionate about basketball. You could hear and feel it in the workshops they taught in addition to how they coached us.
"It's a season of basketball in a session," was one of the other signature quote from the camp's brochure and it was true. It was one week packed with: workshops, drills, and competition. I'd never seen anything like it before. Towards the end of the camp there was a 'playoff' for each age group and an All-Star game for the camp's best players. It was literally like a basketball boot camp. We had to be up at 6-7 am for calisthenics and stretching, and then breakfast to start our day full of games and drills/workshops. We were also supposed to be in bed at a certain hour each night. As promised, our muscles and joints were aching by Tuesday and Wednesday.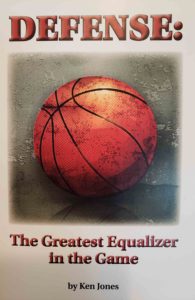 It was a very 'organized' style of basketball they taught us there – very different than the 'street-style' we played in Buffalo which involved mostly, "going up strong to the 'hole'," and usually watching your teammates dominate the ball on offense while everyone else stood around watching – 'isolation' basketball. As I was going into the camp looking to become a much better offensive player, I was very much surprised by the amount of time we spent on defensive principles and fundamentals.
I also noticed that some of the other kids my age were much more developed than I was in terms of their offensive skill sets and their overall 'basketball-IQs' – their basic knowledge of the game allowing them to know what plays to make offensively and defensively – instinctually in some instances. One teammate from my first year at the camp who was from Palmyra-Macedon (Pal-Mac) High School in the Rochester area stands out to me. We were the same age and similar height, but he had already developed a reliable 15-foot jump shot – something I hadn't developed at that point as no one had emphasized it back home.
Interestingly, the best basketball I ever played was probably at that camp my second year. I think it was largely due to the players I got to play with. They weren't selfish, 'me first' players. The guards were disciplined and they looked to share the ball. At the camp going into my junior year of high school, I remember regularly touching the ball on my team, and making the All-Star game at the end.
What I'm going to say next is probably the most important part of this piece. I didn't know how to actually harness what I had learned from the camp, and make myself a better player. That is, I didn't understand that simply going to the camp by itself wouldn't make methe best player I could be.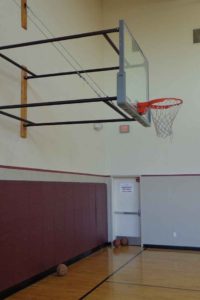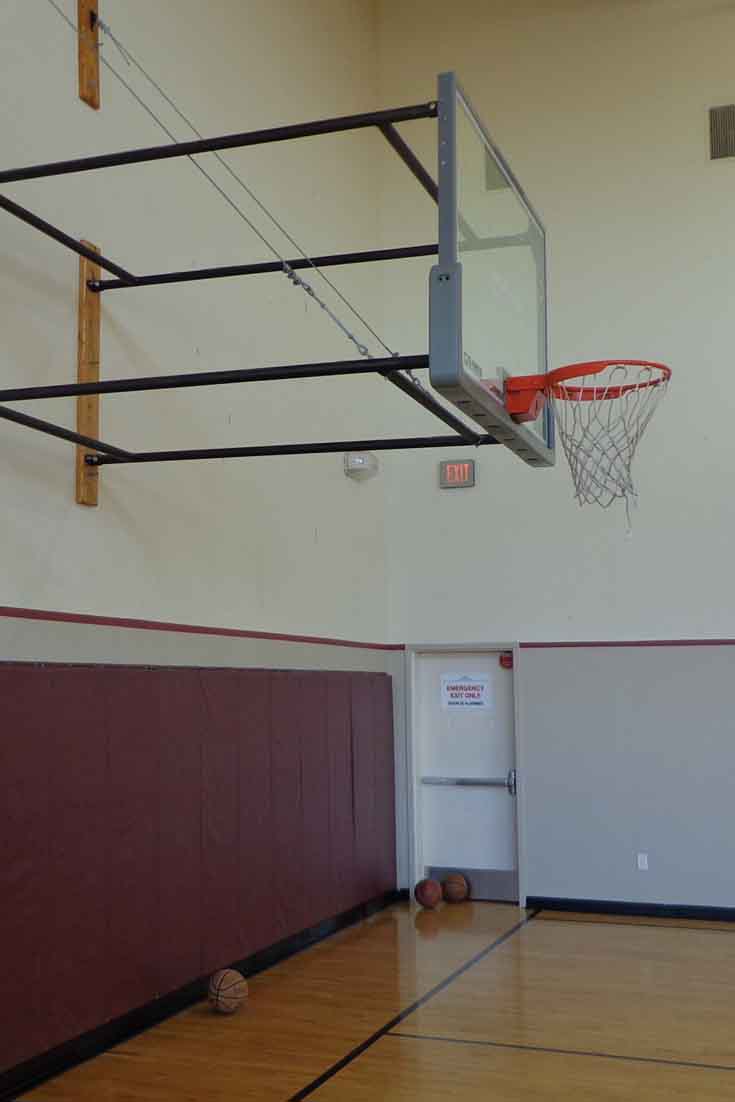 Afterwards, it would take hours and hours perfecting those fundamentals, and then learning how to use them in actual competition. This is the actual "development" – something that takes time, focus and commitment. When I look back on those years, I also realize that I was also developing on my own. In a game like basketball, if you want to play at the highest levels, you have to not only develop yourself personally, but you also have to figure out how to coalesce and build chemistry with the group of players you're going to be playing with in competition.
What I didn't understand at the time was how to break out of my 'comfort zone'. As you might imagine, the majority of the kids at the camp weren't black, and as an inner-city kid I didn't know how to blend with kids who didn't look like me – befriending them and asking them to show me what they knew – also learning about their basketball and life experiences. Making new friends was encouraged, but I just didn't know how to do it. This was also prior to the cell phones, social media, and the technology we have today, so I didn't think to try to befriend and stay in contact with the other kids long-term.
Probably the last important principle I didn't understand was that becoming a great basketball player involved combining the 'organized' and 'street' styles. The reason I played my best basketball at the camp was because I had become used to playing the 'organized' style. A teammate at Hutch-Tech likewise told me later that my game was 'basic', meaning that it was very technically sound and very 'textbook'.
I thought he was picking on me as per usual, but he was right. It turned out that the great and transcendent players at any level could play within an organized team structure, but could also play off of pure instinct when necessary – creating shots for themselves or teammates, or creating key turnovers on defense – again all off of instinct. All of this takes any player time, effort and focus, and it should come from within the individual in order for it to truly bear fruit.
"Damn Anwar. You spent all of that money to go to basketball camp," a classmate said to me as my junior year season fell apart due to injuries and grades. He was pitying me, and or gloating – I couldn't tell which at the time. I wasn't originally going to put this quote into this piece, but it's a critical aspect of my book project because it underscores how peers view you when you're setting out to do something of meaning and value. Some are happy for you, while some are waiting for you to fail.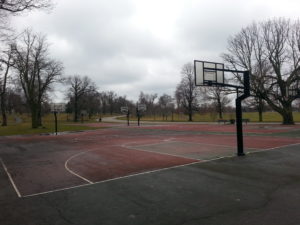 And again, not every family had the money to send their kids to camp which probably created some envy. Some kids wanted to play on the basketball team and didn't for whatever reason.   When you're a player on a team, you don't know how your classmates and peers are viewing you and your opportunities until you yourself are going through a hardship of some sort. This also underscores the importance of having the mental strength I discussed in part three of this series.
And I think I'll wrap this up here. As I'm working on my book project, all of the things I didn't know from that time are coming to me – things those in my own immediate familial ecosystem didn't necessarily know to stress to me at the time – things which the highly successful players are and were taught at those critical stages of their development. This piece is thus highly valuable of young players in those stages. I have a cousin like that right now who thinks she wants to be a basketball player. This piece is very much for players like her who are good on defense for example, but need to develop their offensive games to go to that next level.
The following video is a look back Coach Jones, what he meant for my life and why he's an important figure in my book project, "The Engineers: A Western New York Basketball Story".  If you watch the video, please give it a like and leave a comment.
Thank you for taking the time to read this blog post. If you enjoyed this post, you might also enjoy:
• Jason Rowe discusses Buffalo Traditional Basketball, the Yale Cup and State Tournaments
• Niagara Falls basketball legend Tim Winn discusses playing in the LaSalle basketball dynasty part one
• Niagara Falls basketball legend Carlos Bradberry discusses playing in the LaSalle basketball dynasty part one
• Niagara Falls coaching legend Pat Monti discusses building, and leading the LaSalle basketball dynasty part one
• Chris Herren discusses his journey, drug addiction, substance abuse and wellness
If you've found value here and think it will benefit others, please share it and or leave a comment. To receive all of the most up to date content from the Big Words Blog Site, subscribe using the subscription box in the right hand column in this post and throughout the site. Please visit my YouTube channel entitled Big Discussions76. Lastly follow me on the Big Words Blog Site Facebook page, on Twitter at @BWArePowerful, and on Instagram at @anwaryusef76. While my main areas of focus are Education, STEM and Financial Literacy, there are other blogs/sites I endorse which can be found on that particular page of my site.