Two focuses of my blog are Athletics/Sports and Health/Wellness. Sports enrich our lives, entertain us and at times distract us from real life. Sometimes fandom can get out of control though. The following contributed post is entitled, Tips to Becoming a Better Sports Fan.
* * *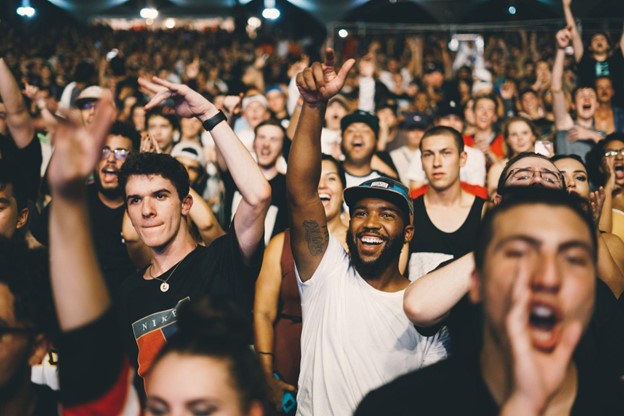 Sports are a huge part of American culture, and many people love to watch and discuss them. But not everyone is born a sports expert. If you want to become a better sports fan, there are some things you can do to improve your knowledge and enjoyment of the games. This blog post will discuss time-honored tips for becoming a better sports fan!
1) Research the teams and players
Take some time to learn more about the teams and players you're rooting for. What players are new or injured? Who is having a great season? Knowing this information will help you stay engaged in games, as well as give you better insight into why certain plays or strategies are used.
2) Follow your team on social media
Social media can be a great resource for following your favorite teams. You can get real-time updates on games, highlights, breaking news, and team chatter – all delivered directly to your phone or computer!
3) Read sports articles every day
Reading up on sports news can help you stay informed and provide valuable insights into what's happening in the world of sports. Invest a few minutes each day to see what's going on in your favorite sport, and you'll be better equipped to watch games and understand the action.
4) Listen to sports radio shows
Sports radio shows are an excellent way to stay connected to the world of sports. Tune in for commentary from experts, news about injuries and trades, as well as stories about great plays or moments from history.
5) Watch highlight reels or recaps
Watching highlight reels or recaps after a game can give you a deeper understanding of how the game played out and why certain strategies worked (or didn't work). This will also help you appreciate some of the finer details of the game that may have been missed during live viewing.
6) Sports talk with friends
Having conversations with fellow sports fans can be a great way to learn more about the teams and players, as well as gain insight into how different strategies may play out. Talking about sports is also an excellent way to build camaraderie and show support for your team! You can join Stephen Troese Jr Sports Talk group and discuss the latest news with other sports fans.
7) Start playing sports yourself
Sports are not only fun to watch but also a great way to stay active and healthy. Playing sports can help you build your skills, giving you a better appreciation for the game when watching from the sidelines.
8) Attend live sporting events
Nothing beats the energy and enthusiasm of watching a game in person. Being at the stadium or arena can give you an unforgettable experience that will bring your knowledge of the sport to a whole new level.
Becoming a better sports fan is all about staying informed and engaged. With the right resources, you can stay updated on the latest news and gain valuable insights into your favorite teams and players. Put these tips to use, and you'll be rooting for your team like an expert in no time!