Three focuses of my blog are Athletics/Sports, Financial Literacy/Money and Technology. Cryptocurrencies are now a part of our monetary world. There is a new cryptocurrency surrounding the World Cup. The following contributed post is entitled, Should You Buy CHZ For The World Cup?
* * *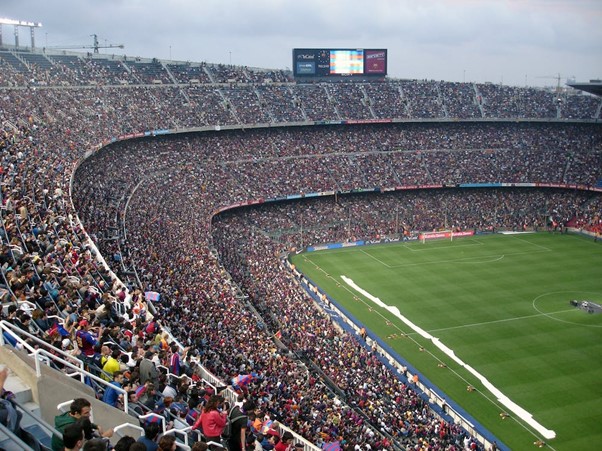 Photo by Pixabay from Pexels: https://www.pexels.com/photo/soccer-stadium-270085/
The much anticipated world cup is finally almost here and many people are eagerly counting down the days until they can watch their favourite teams battle it out to win. One other thing that has grown alongside the hype, is the use of cryptocurrency and most particularly the CHZ (chiliz.) In the last couple of weeks alone, CHZ has seen a value increase of at least 31% which is a whopping amount for it to go up by. By what exactly is CHZ and why is it rising in the run up to the world cup? We have a look below and discuss whether or not it is something that you should be looking into buying yourself.
What is CHZ?
CHZ is essentially a cryptocurrency that has been launched by FIFA into the mainstream. World cup organizers chose to use the cryptocurrency platform Crypto.com earlier in the year to launch the currency as this is one of the world cup's main sponsors.
CHZ is essentially a token that can be used by fans of the world cup. They are created and used on an existing blockchain which can represent proof of ownership and membership. The value can go up or down as is the state of cryptocurrency.
CHZ is a utility token that is launching as a fan token and once it has been officially launched it will enable club fans to purchase some of the cryptocurrency in order to get a Fan Token Offering (FTO.) This will enable them to get some Fan Tokens which are specific to a certain team, so you would pick the team that you are supporting and hoping will win the world cup!
Once you have these tokens they are a finite digital asset which means that the person in possession has access to a membership rights ownership. This will then give access to a whole number of things designed to make the world cup experience that bit more special and immersive. They will get access to an exclusive membership circle where other people who have purchased the crypto will also be. The tokens work in a way that the more the person owns, the better the benefits are they reap from them.
The higher the rating they receive and the more they have, the bigger the VIP benefits from that particular club. It is a fantastic way for fans to connect with their club and really feel that bit more immersed in the experience.
Is crytocurrency safe?
Yes, cryptocurrency such as this is safe. It is important to always keep an eye on the market and only purchase from legitimate and official sources. This will ensure you get the best rate and you know that it is legitimate too.
How do I purchase CHZ?
There are a few places where you can buy CHZ. We recommend heading on topcryptocurrency.net where you can find it and also get informed of some more information that can help you learn about it and what you need to know.