Three focuses of my blog are Career Discussions, Financial Literacy/Money and Business/Entrepreneurship. Many people are not familiar with the concept of freelancing but it can be both lucrative an rewarding if you know what you are doing. The following contributed post is entitled, What Do You Really Need to Go Freelance.
* * *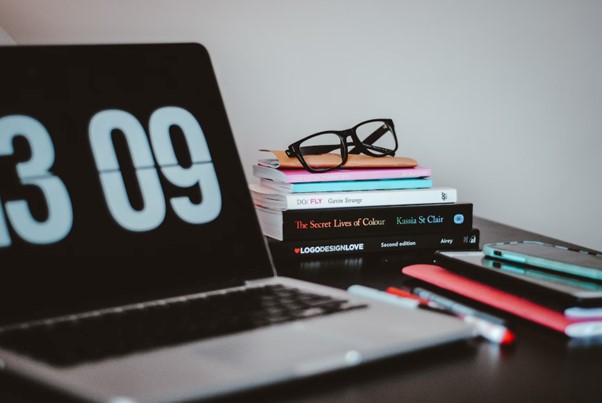 https://unsplash.com/photos/714u37HwA08
Going freelance can be an exciting and rewarding experience. But if you're just starting out, you may not know exactly what you need to do to get started. Do you need a business plan? Or maybe a website? What about a portfolio? And do you need any equipment? To help you figure it all out, in this blog post, we're going to look at the key elements that you need in order to launch your freelance career.
Getting Yourself Organized
To start with, you need to make sure that you have everything you need to get started. mostly, you just need to have a laptop and enough storage, like with an ST4000NM0033 drive, to store your work and you're good to go. But then, you need to decide what type of business structure works best for your needs: sole proprietorship, LLC, or corporation? Each has its own benefits so it's important to research each option carefully before deciding which one is right for you. Knowing which business structure fits best will also help when it comes time to file taxes since different structures have different tax implications.
Creating Your Brand Identity
Your brand identity is essential for establishing yourself as a professional freelancer, so this is what you need to work on next. This includes creating an attractive logo, designing business cards, choosing the right colors and fonts for your branding, and building an online presence. Your website is the foundation of this online presence. It should contain all of the necessary information about yourself, such as your skills, services offered, rates, contact information, etc. You should also create social media accounts (Facebook, Instagram or Twitter) that represent your brand identity. Posting regularly on these platforms will help to grow your audience and reach more potential customers.
Developing Your Portfolio
A great portfolio can really make or break your freelance career. It showcases your skills for prospective clients and gives them an idea of what types of projects you've worked on in the past and how successful they were. A portfolio should include samples of work that are relevant to the services you offer so potential clients can quickly get an idea of who you are as a freelancer. Consider creating case studies that provide detailed descriptions of individual projects along with images or video clips from those projects so visitors can really get a feel for what it would be like to work with you. You really want this to be able to sell you in to your new clients.
Making it as a Freelancer!
Making it as a Freelancer!
Starting a freelance career can seem overwhelming at first but once you understand the basics, it becomes much easier. With these elements in place, you can start reaching out to potential clients confidently knowing that everything is taken care of on the back end. Having a solid understanding of what it takes to go freelance will give you peace of mind when launching into this new venture.