Two focuses of my blog are Creating Ecosystems of Success and Health/Wellness. One of the most fulfilling and important things you can do is to find your calling. Depending on your trajectory it may not be easy though to make it your fulltime endeavour. The following contributed post is entitled, Top Tips For Finding Your Calling.
* * *
According to a recent study, only 1 in 10 Americans says they're working their dream job. There are many reasons for this. Firstly, there are a range of different barriers you may face when it comes to carving out a career path in your ideal industry. For example, you may find it hard to get your foot in the door or make meaningful connections.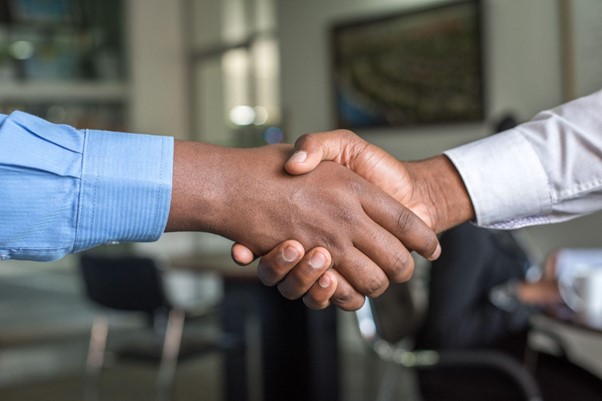 Photo by Cytonn Photography on Unsplash
However, many people are unsure of what their dream job actually is. This doesn't mean there isn't a 'perfect' position out there for them; they simply need to identify their calling.
With that in mind, here are some top tips that you can use to find your professional calling.
Figure out your passion
One of the easiest ways to figure out what kind of career is right for you is to figure out what you are passionate about. Once you've identified these passions, you can begin to explore related careers.
As such, it's crucial that you view your hobbies as more than a way to relax after a long week and instead view them as potential career opportunities. For example, if you've always had a passion related to arts & crafts, your calling may lie in the creative fields. This means you could pursue a career as an artist or graphic designer.
Seek out inspiration
If you aren't sure which path you'd like to follow when choosing a career, it's important that you seek out inspiration from others. For example, Troy Thompson often argues that those who are unsure of what step to take next on the path to success (or financial stability) should consider a career within the armed forces. This is because it enables you to develop a range of skills that you can carry with you into later life, such as resilience and self-confidence.
Alternatively, you may want to speak to a careers advisor who can provide you with advice and guidance moving forward. After all, they'll be able to note down your current qualifications and skills, alongside your interests and passions, and help you figure out what kind of career you are best suited for.
Be prepared for trial and error
Unfortunately, it's unlikely that the first job you land will be your dream job. This is because you often have to develop specific skills and expertise to obtain more senior or established roles. Furthermore, you may begin working in a specific industry only to realize later it's not how you imagined it to be. As a result of this, you must be prepared for some trial and error when seeking out your calling.
While this can be disheartening, especially if you've always had a very specific career in mind, it's important to note that in time, you'll find your calling – and once you've done so, you'll be thankful for the journey.
Furthermore, there's no shame in your calling changing over time. After all, we're constantly changing and evolving, so it only makes sense for our careers or callings to change alongside us!