Two focuses of my blog are Career Discussions and General Education. While it is a career that has arguably become overlooked, there may be no more important career than education. We're coincidentally in an era where there is a need for individuals who are willing to work in this field. The following contributed post is entitled, Is Education Your Calling? Here's How You Can Get Into It.
* * *
There are many different paths that you can take if you want to get into education. Some people prefer a more hands-on approach with children, and others prefer to work with adults. It's entirely down to personal preference here, and where you think that your calling lies. However, if you're not sure how you can get into education career wise, then it's a good thing that you have come across this article. Keep reading down below where we're going to be taking a look at three of the options.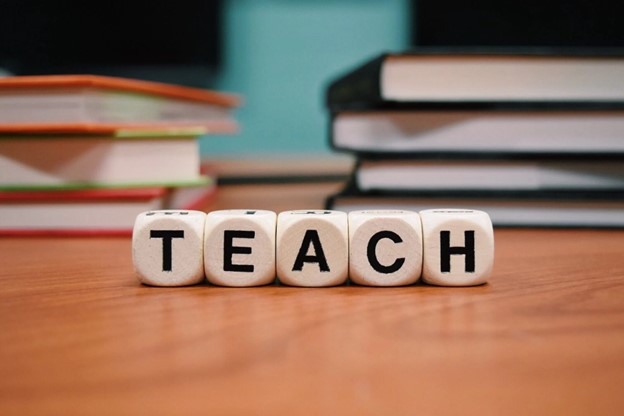 School Teacher
The first choice that we're going to look at is becoming a school teacher. Being a teacher is one of the most common career paths that you can take when it comes to getting into teaching, with both adults and children being an option. You can choose which subjects you teach based on your own education, and you never know, you might find a new passion for a different subject while you're at it.
You're going to need to get your teaching certificate before you are able to do this, and if you want to teach at college level then you're going to need a higher level of education so keep that in mind.
Educational Tours
Another option that you can choose is educational tours. Now, this might not be something that people commonly think of, but these tours give people the information that they need so you're sharing your knowledge! The only real difference is the fact that you are sharing your detailed knowledge of one place, or a group of places rather than a broad range of subjects. You could lead educational tours for adults, or educational tours for schools, or a mixture! It's up to you, but this is a fantastic choice if you have a deep love for a specific place or site.
Teaching Assistant
The final thing that we're going to be taking a look at is becoming a teaching assistant. If you don't want to be the teacher, but you do want to work with people in education then this is a great choice. You act as a support for the teacher, being able to have conversations with the students, giving them ideas and helping them to achieve what they want to.
Teaching assistants are fantastic in the classroom as they mean that every child gets the help they need, even if the teacher is busy with another student at the time. It's a fantastic opportunity, and if you do want to teach but you're worried about gaining confidence in the classroom, it's a fantastic place to start.
We hope that you have found this article helpful, and now see some of the ways that you can get into education if you believe that it is your calling. Education is a fantastic choice if you are a caring person, interested in sharing your knowledge with others. We wish you the very best of luck no matter which avenue you decide to take into education!