A key focus of my blog is General Education. The world has changed from what it used to be. One of the areas that has changed significantly is the education arena. The following guest post is entitled, Modern Learning: Different Ways To Get an Education.
* * *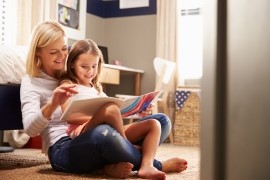 It can be easy to get stuck in a traditional learning mindset, but modern teaching methods have changed the face of education. In today's world, there are different ways to get an education, and some even don't require you to set foot in a classroom.
Here are the most popular modern learning methods you can rely on in your educational journey. By understanding the different styles, you can better decide which is the best option for you.
Online Learning Platforms
Virtual learning is becoming increasingly popular as it allows students to access their course materials anytime and anywhere with an internet connection. Especially after the pandemic, online classes have become one of the most sought-after learning setups in various countries. From online lectures and tutorials to virtual classrooms, online learning platforms give students greater control over their studies and allow them to learn at their own pace.
Online classes come with an array of additional benefits, such as cost savings, since most courses are offered at a fraction of the cost compared to traditional programs. They also provide students access to various global instructors and experts who may not be available locally. For instance, Western students can take classes from instructors based in Southeast Asia or vice versa. So, suppose you want to learn from countries with top-notch educational institutions, such as the Philippines. In that case, you can look for schools offering online distance learning in the Philippines. This way, you can access the best educational resources without leaving your home.
Homeschooling
A growing trend for those seeking an alternative education model for their children is homeschooling. This setup allows parents to customize their children's curriculum according to their individual needs and interests and provides them with a flexible schedule that often works around family commitments or extracurricular activities. Homeschooled children also tend to benefit from one-on-one instruction from experienced teachers, allowing them more personalized attention than is usually available in a school setting.
The beauty of homeschooling is that it gives families the freedom and ability to craft an educational experience tailored specifically to each student's needs without compromising the quality or effectiveness of instruction. This makes it ideal for those with children who have diverse learning styles and abilities.
For parents who are considering homeschooling, it is essential to research your state's laws regarding homeschooling before registering for a program. Homeschooled students often have special requirements when it comes to college applications, so it is crucial to understand the local laws and regulations in advance.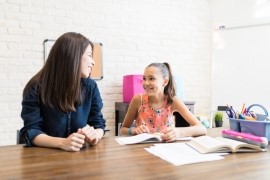 Blended Learning
Also known as hybrid learning, blended learning combines traditional face-to-face instruction with technology-enabled resources such as online components and digital textbooks. This teaching method allows educators greater flexibility when it comes to creating lesson plans while giving students opportunities for collaborative online projects or activities that help expand upon topics discussed in class.
Blended learning also helps bridge the gap between adults' knowledge gaps. Adults who missed out on technology during their school years can quickly catch up by using modern-day tools like video conferencing or eLearning modules. With the help of blended learning, instructors can create customized curriculums to meet the specific needs of their adult students.
Although many schools have adopted a blended learning model, it can also be beneficial for those who want to learn new skills or pick up hobbies on the side. Several online platforms, like Udemy and Coursera, offer courses with instruction from experts in various fields. With blended learning, you can enjoy the flexibility of online learning with personalized instruction from experienced professionals.
Social and Emotional Learning
Social and emotional learning (SEL) is a teaching method that focuses on developing students' ability to recognize, understand, and manage their emotions and interact with others.
SEL courses often incorporate activities that promote self-awareness, problem-solving skills, and the ability to handle stress. This type of instruction also allows students to build relationships with their peers, which can help them better navigate social situations.
SEL can be beneficial for both teachers and students. For educators, it allows them to create a more inclusive learning environment that better meets the needs of all students. For students, SEL can provide them with the tools they need to be successful in both academic and social settings.
By leveraging SEL, teachers can create a more welcoming and empowering educational setting that encourages learning, collaboration, and well-being.
Modern teaching methods provide educators and learners with new possibilities for education outside traditional schooling models. Today's learners have limitless options when finding new ways to discover knowledge and further their education beyond traditional walls. With these exciting new tools readily available, there's no reason why any learner should feel limited by outdated modes of instruction.