Two focuses of my blog are General Education and Science, Technology, Engineering and Mathematics (STEM). While STEM Education is potentially the most important set of subjects at this time, they still must be taught in a special way, particularly in the form of a story. The following contributed post is entitled, Why Storytelling Matters In STEM Education.
* * *
Storytelling is a powerful way to connect with people, particularly young people. When done well, storytelling can engage your audience and make them feel something. It can also help you connect with people from different backgrounds or teach important lessons.
If you're a parent, you've probably heard that reading to your children is one of the best ways to encourage their love for reading. And of course, reading aloud plays an important role in helping children develop the skills necessary to enjoy reading. Storytelling plays a similar role in the world of STEM education. Scientists, engineers, and mathematicians may not typically think of themselves as traditional "storytellers," but they can use the power of storytelling to connect with young people and inspire them to pursue careers in STEM. Here are just a few ways you can start telling stories to inspire young people in your life and make a bigger impact with any STEM educational program.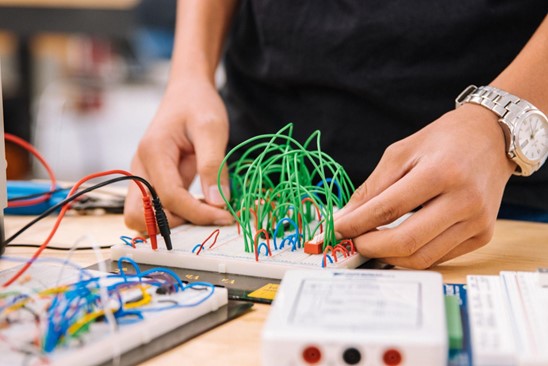 Photo by Jeswin Thomas on Unsplash
Be a Storyteller
Storytelling is a natural human activity. People use stories to better understand the world and connect with others. When people tell stories, they use words, images, and other elements to create a narrative and make connections between people.
Scientists use storytelling as a way to communicate with the public. They can use simple stories as a way to explain scientific concepts in magazines, or they can create more complex stories to explain a hypothesis. Engineers use storytelling to explain how things work and how they impact the world around us. Scientists and engineers can also use storytelling to inspire the next generation of STEM educators, helping to cultivate a love of STEM in young people. From Popular Science to Nature, using the lessons from literary traditions can make any finding infinitely more compelling, especially to a young or lay public.
Use Videos and Screenshots
Videos and screenshots are excellent ways to connect with young people. You can use these to demonstrate how things work, how things are used in everyday life, and even how the subject is used in games or other media. It might sound corny, but there's a reason TikTok dominates social media in youth circles.
Showcase Practical Uses of STEM
When people talk about STEM education, they often focus on the importance of facts and science. But what if you don't have time to research facts, or what if you just don't feel like doing the science experiment? This is when showcasing practical uses of the subject can be incredibly helpful.
This can be done in a number of different ways. You can share stories of engineers who have solved real-world problems. You can talk about engineers who have made inventions that have changed people's lives. You can even do field trips that show how scientists are working to tackle issues in real-time. These types of experiences could inspire a traditional STEM career, but the combination with storytelling reveals their real power. The diversity of the fields can become clearer with exposure, giving a young person dreams of being a science journalist or a technology risk consultant.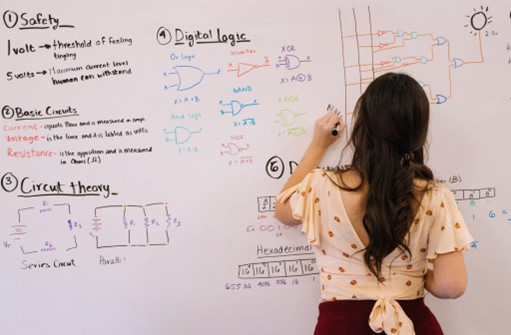 Photo by Jeswin Thomas on Unsplash
STEM education is important. It can help students build skills that are valuable in the workplace, and it can inspire students to pursue careers in science, technology, engineering, and mathematics. But stories are powerful tools for connecting with others, so it's no surprise that STEM educators should use storytelling to engage their audiences. When you want to use storytelling to inspire young people to pursue careers in STEM, you can use these tips and techniques.