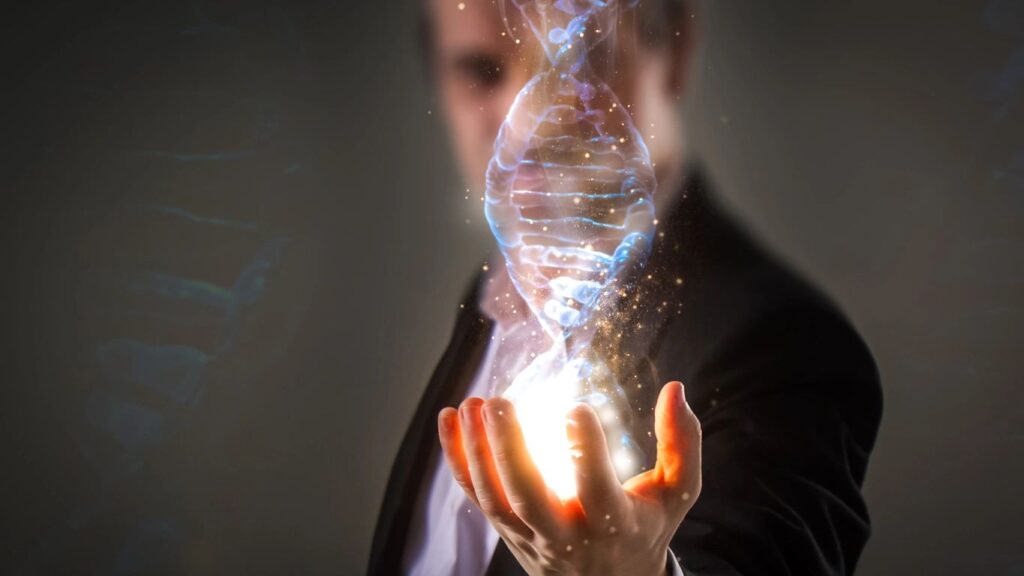 A Brave New World
It goes without saying that we were living in unprecedented times. Something I ponder and state frequently on my original YouTube channel, Big Discussions76 is that it is a very different world than it was 60-70 years ago when my parents and their peers were young. People from 100 years ago furthermore would not recognize today's world. A major change has been in gender roles and relations. An unintended consequence of the political and social changes put into place in the 1970s has been added complexities to family creation and reproduction. It likewise is no longer a simple calculus nor is it a forgone conclusion that everyone will form families in the traditional sense and create progeny.
Do Culture and Environment Impact Behavior?
I could say that it is simply societal changes but concern about whether planet Earth will be here in another 20 years is also affecting people today. I have started covering the climate debate on my science and technology YouTube channel entitled, Big Discussions76 Science and Technology. As with many things there have been potential unintended consequences from the debate, particularly the Climate 'Alarmist' side. It seems fear of the world burning up and not being here in future has dissuaded younger people from having children. I intentionally said potential unintended consequences above because economists such as Thomas Malthus and scientists such as Paul R. Ehrlich once theorized that the world would become overpopulated with human beings. I suspect they were not alone then and today.
By the way the United States and other western countries are at negative replacement levels, something not openly discussed though the fruits of which many of us will witness in our lifetimes. I first learned about Paul R. Ehrlich from the late Dr. Joseph Fail, Jr. as an undergraduate at Johnson C. Smith University. I did not understand the significance of Mr. Ehrlich's fear/theory though I do currently wonder if his and Mr. Malthus' concerns have undergirded the social and policy decisions that have shaped our current world.
Biological Reproductive Clocks and Freezing Eggs and Sperm
On my science and technology YouTube channel, I am trying to forge a path as a science influencer. As often as I can, I create content on novel science topics. Something that's flying under the radar for much of our population, particularly the older generations, is the reproduction of the population described above. Some of the Baby Boomers are seeing younger people not pairing up and reproducing the way they did and are scratching their heads. Again in 2023 it is not a forgone conclusion that everyone will reproduce or wants to do so today.
A dynamic that has emerged is that of waiting until the right time in life to reproduce due to career or personal preference. This dynamic has brought to the forefront the principles of biological reproductive clocks and freezing eggs and sperm. Below are three livestreams I created on my science and technology YouTube channel. The first involves the science of freezing eggs. The second looks at the flipside and discusses men's biological clocks and the potential need to freeze sperm. I did not cover it in my live stream but according to an article from Forbes, the cost to freeze sperm can range from $250 to $775, and costs of storage can range from $100 to $500 per year. As a bonus, I am going to also embed my video discuss increased vasectomies among younger men as an unintended consequence of the Supreme Court's ruling on Roe vs Wade.
"There's TOO many men, TOO many people, causing TOO many problems, and not much logic around!" Just as I finished this piece, I heard Phil Collins' iconic lyrics from the 1980s song, Land of Confusion performed by Genesis in my head. Along with men like the late great Carl Sagan, Phil must have seen the future. I think these lyrics are also an appropriate way to end this piece.
I have also started a newsletter. The information is below the three embedded videos below. Please consider signing up. By the way if you watch any of the videos, please hit the like button and consider subscribing to either of the two channels.
A Discussion On The Science Of Freezing Eggs
Do Men Have A Biological Reproductive Clock And Need To Freeze Sperm?
What Is Behind The Increase In Male Vasectomies?
The Big Words LLC Newsletter
For the next phase of my writing journey, I'm starting a monthly newsletter for my writing and video content creation company, the Big Words LLC. In it, I plan to share inspirational words, pieces from this blog and my first blog, and select videos from my four YouTube channels. Finally, I will share updates for my book project The Engineers: A Western New York Basketball Story. Your personal information and privacy will be protected. Click this link and register using the sign-up button at the bottom of the announcement. If there is some issue signing up using the link provided, you can also email me at bwllcnl@gmail.com . Best Regards.