Two focuses of my blog are Athletics/Sports and Health/Wellness. Many people find out that they actually enjoy the game of golf for numerous reasons. It's classically been considered a men's sport but more and more women are starting to play golf both professionally and leisurely. The following contributed post is entitled, Why Women Should Participate More Often In Golf.
* * *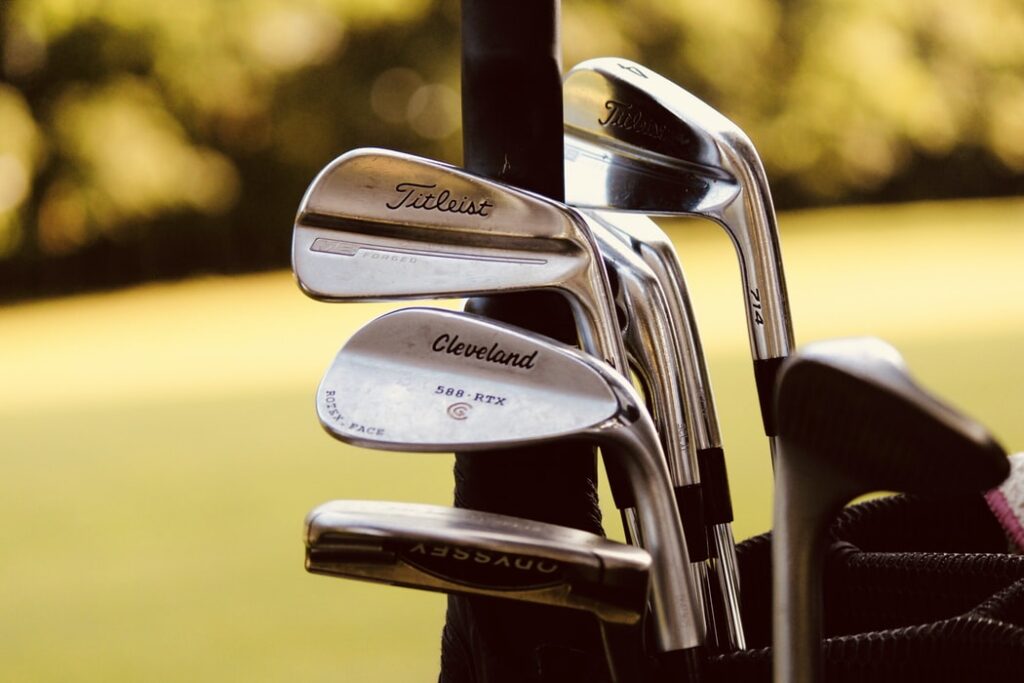 Photo: Unsplash
On June 6, the International Day of Women who play golf, was celebrated in 46 countries. This day was created to celebrate all the female players in this sport and give them visibility within the industry. If we ask ourselves how many times we have seen images of women practising golf, the almost certain answer would be none.
Today it is no secret that women are increasingly climbing more positions in all areas of human development as women carry out such a wide range of activities today. Men often dominate the world of sport, and this stigma is something that should be eradicated in modern times. Women can certainly demonstrate what they are capable of achieving. Today we know a sports world full mostly of men, but it is also known that gender differences have been decreasing, with fewer spaces between women and men. It is seen with football, basketball and others. The world of golf is also one of them. Here are some of the most important reasons why women should practice golf. Once these practices are set firmly in our minds, it will be difficult to stop playing.
1. Golf is an ideal sport to keep fit. Golf is a medium intensity activity in which the joints do not suffer. Also, it is good to maintain the muscles and to fight against the loss of bone mass. And best of all, it helps your cardiovascular health!
2. There are usually numerous golf clubs in and around your area where you can practice it.
3. Golf is a great way to relieve stress. Besides, it improves concentration, which carried to other areas of life, can become an important weapon.
4. Playing golf, and in general, any physical activity favors the generation of endorphins that provides a feeling of well-being.
5. It is an ideal sport to practice with friends, family, co-workers. It allows you to do a different and exciting activity. Competition can be very positive.
6. It will aid sleep and help you rest better. Playing golf will allow you to have a more restful and effective rest.
7. It gives you the opportunity to enjoy an outdoor activity with all the benefits that they entail.
8. And as women, one of the most important reasons is fashion. Despite being with a look that is not at all executive or casual, the dress code and appropriate dress for women golfers are both sophisticated and stylish. It allows you to learn about sporting fashion and purchase some incredible women's golf clothing.
Many women today feel so sure of themselves, and all admire their high level of play. The golfing world is not just limited to sport. It can become a place of socializing too. Women are likely to invite their boyfriends or spouses to join them. Golf clubs are also a great place to meet like minded people who share similar interests. Let's also remember that an 18-hole course can last more than 4 hours and also, so it is a way to unwind and the time dedicated to the sport should be paramount.