Two focuses of my blog are Athletics/Sports and Health/Wellness. Just because we age does not mean that we have to give up competition and physical activity which are very beneficial health wise. The following contributed post is entitled, How To Take Up A New Sport In Older Age.
* * *
More and more people are realizing the benefits of being active and playing sports as they get into older age. But for some, it still remains a daunting challenge, even if they were actively playing sports in their younger years. If you're looking to get back into sports and enjoying the rewards that come with it, there are lots of different paths that you can take, and the tips below should help you.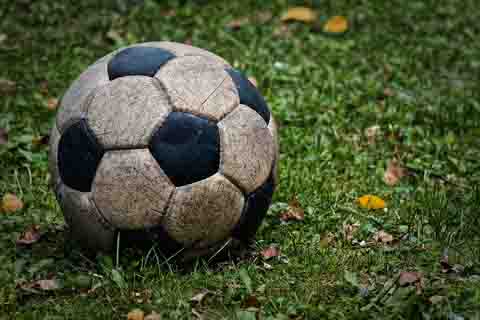 Stretch to Optimize Your Flexibility
First of all, you should get into the habit of stretching before you start any exercise. As you get older, one of the things you start to struggle with is your flexibility. If you're not sure how you can improve your flexibility, yoga can help. But simply stretching more often will do the trick as well. So warm up before and warm down after every game you play or activity you do.
Choose a Sport That Builds Endurance
When choosing the sport that you're going to start playing, it might be a good idea to choose one that builds endurance. This is true of most sports, but it's not of some such as golf. Being active in a way that promotes cardiovascular activity will help you to endure more and get fitter over time as your levels of activity increase week after week.
Ensure Your Diet is Appropriate
If you're going to be playing sports on a regular basis, it'll make sense for you to also think about your diet. You need to be fueling your body properly when you're increasing your activity levels. That's true at all stages of life, but even more important when you're getting older. There are also some sports supplements that you might want to try out to give you an added boost.
Use Your Brain Too
For many sports, the physical part of it is just one aspect. There are also mental aspects of it as well. You need to make sure that your brain is properly active and being worked out if you want to enjoy the maximum benefits that come with playing sports. Thinking tactically and outsmarting your opponent is all part of the fun. And it'll help to keep your brain active into old age as well.
Make it Social and Fun
Sports should first and foremost be fun. So as long as you're having fun, you're doing something right. And if you're not enjoying it, maybe it's time to find a different sport that you might be better suited to. There's a deep social aspect to amateur sports too. When you join a team, you'll meet new people and make friends; that's an important part of it all.
There's certainly no reason why you should let your age stop you from playing and enjoying sports. It's something that more and more people in your age bracket are looking to do, and there's nothing unusual about it these days. And your body will reap rewards for it as well.