Two focuses of my blog are Athletics/Sports and Health/Wellness. Sports is a major entertainment industry around the world, but there are tremendous benefits to it even for those who only played the scholastic levels. Even playing sports leisurely as adults has tremendous benefits. The following contributed post is entitled, The Mental Health Benefits of Playing Sports.
* * *
Far too often, people blow off sports as unimportant, especially when compared to academics or other extracurricular activities. They think that unless a child or teenager shows incredible promise in a particular sport, it's just something to kill time or keep them active.
But, even if that were the case, what would be wrong with it? Shouldn't we want our kids to be active in a country that has an incredibly high childhood obesity rate?
Thankfully, there are more benefits to sports than just "killing time" when it comes to how kids and teens respond.
Many studies have been done on the mental health benefits of playing a sport. Now, thanks to the COVID-19 pandemic, it's more important than ever to focus on the mental health of our children and to pay attention to their stress levels. So much has been taken from them due to this pandemic, and keeping them active with a sport they're interested in can be a promising and effective solution to keep them safe and reduce levels of anxiety or depression.
So, what are some of the mental health benefits of playing a sport?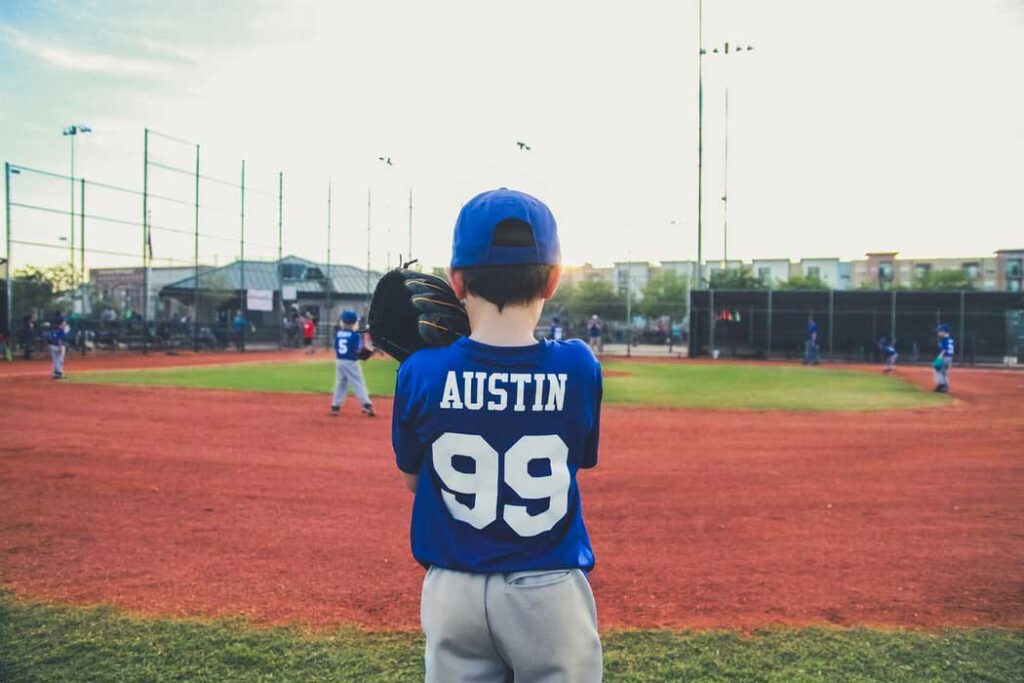 It Improves Concentration
Far too often, we diagnose children with different disorders or punish them for not being able to concentrate or pay attention. Playing a sport can help them to improve their focus naturally. Most sports require you to pay attention in order to be successful in the game, whether it be football, baseball, soccer, etc. Even losing for one second can make a big difference. Those skills that your child practices on the field can easily start to carry over into other aspects of their lives.
It Boosts Their Mood
Who doesn't need a boost in happiness right now? Playing a sport, being active, and doing something outside are all-natural mood boosters. If your child isn't interested in a team sport, you can do something like bike riding or hiking with them. Or, get creative and check out Roller Skate Dad for the best blades for young kids.
When your child finds 'their' sport – the one that really appeals to them – you're bound to notice the difference in their mood.
It Helps With Self-Confidence
Does your child or teen struggle with self-esteem issues? Playing a sport is a great way to improve their self-confidence. They'll learn new skills, make new friends, and feel as though they are a part of something bigger than themselves.
The old stereotypes about "jocks" being self-centered are outdated and irrelevant. Sports are a great way to boost confidence, but they don't need to make your child conceded. Instead, they can help them to come out of their shell and find a place to feel more like themselves, no matter what sport they decide to play.
The reality is, we're living in an uncertain period of life. While it might seem as though sports are minuscule and unimportant compared to so many other things, there are so many benefits that our children can enjoy from them. So, don't throw out the idea of letting your child play. By giving them that opportunity, you could be doing more for their mental health than you realize.