A key focus of my blog is Health/Wellness. One of the most difficult life events many people will go through is a divorce. While sometimes necessary, divorces can be very messy and nasty. The best case scenario is the get through them peacefully. The following contributed post is entitled, Navigate Divorce With Grace And Split Amicably.
* * *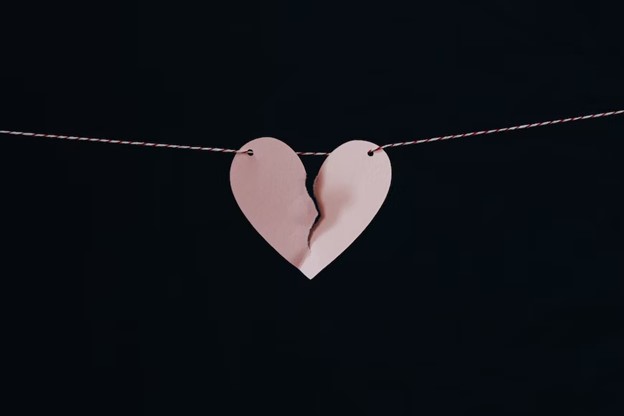 https://unsplash.com/photos/E8H76nY1v6Q
Relationships are a huge part of life. If you want to be in a good place, you need to find somebody who's going to support you and make you feel positive. We are heavily influenced by the people we spend our time with, so we have to choose wisely. Many relationships last a very long time and stand the test of time throughout all sorts of ordeals. The truth is that not every relationship will do this. Some people simply realize that they are no longer meant for one another – and a lot of the time it's absolutely fine for this to happen.
We often think about our dream home with our wonderful family, but humans make mistakes as we are full of flaws. It's absolutely fine to go through a divorce or any kind of breakup because we cannot expect perfection. Going through an amicable divorce is a great way to come out of the situation with respect and positivity. Not every divorce is smooth, so it's up to you to ensure things go as seamlessly as possible. If you are currently going through this kind of situation, here are a few ways to navigate it amicably:
Communicate Properly
When things are awkward, it can be made even worse when you don't talk things through properly. If there is a sense of anger or bitterness around the place, it can be very difficult to start to dialogue – but it's entirely worth it. The more you hold back, the more awkward things will be. You need to make sure that you are talking things through properly and getting your point across without any kind of negativity.
Collaborate When Making Decisions
Turn this kind of situation into a joint effort and not a war. It's very easy to make snide comments or to make things worse, so avoid this temptation and be mature. This will help you to reach agreements that suit everybody. Being flexible means that the outcome will be a lot easier on your mind.
Prioritize Your Children
If you have kids, you should put them in front of absolutely everything else that happens. You will want them to be at their happiest regardless of the situation. If you don't put them first, you could risk scarring them for life. They might feel a sense of resentment due to how they felt during this entire ordeal. Always think about them whenever you make any kind of decision or before you snap.
Seek Professional Guidance And Support When Things Get Difficult
At the end of the day, you're going to need some kind of professional guidance to get things done amicably. It's not a case of making snap decisions because you could end up regretting them pretty soon. Thankfully, there are lots of legal professionals that can help out with divorces. The likes of state48law.com can step in and assist with whatever you need. Some areas can be quite tedious so you will need somebody who knows what they are talking about.