A key focus of my blog is Health/Wellness. As we move throughout our lives, particularly the older we get, our health habits become more and more critical. The following contributed post is entitled, Daily Habits For A Healthier You.
* * *
There are many small things you can do every day to improve your health. Making small changes to your daily routine can have a big impact on your overall well-being. The following blog will discuss some of the best daily habits you can adopt for a healthier you!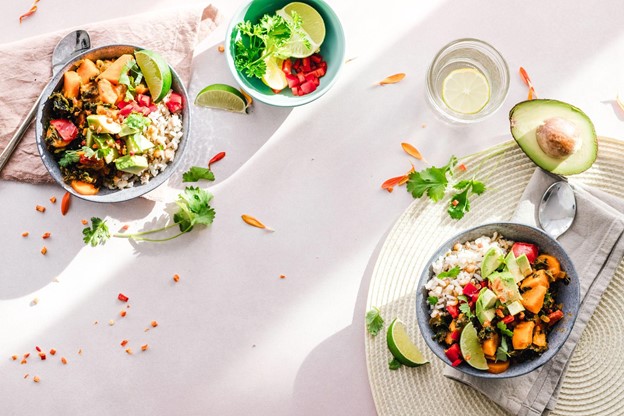 1) Get Enough Sleep
Most adults need around eight hours of sleep per night. Getting enough rest is crucial for your physical and mental health. It can help improve your mood, boost your immune system, and reduce stress levels.
If you have trouble sleeping, there are a few things you can do to try and improve your sleep hygiene. Avoid caffeine and alcohol before bed, establish a regular sleep schedule, and create a relaxing bedtime routine.
2) Eat A Healthy Diet
Eating nutritious foods is one of the best things you can do for your health. Make sure to include plenty of fruits, vegetables, and whole grains in your diet. Limit processed foods, sugary drinks, and red meat.
In addition to eating healthy foods, it's also important to eat breakfast every day. Skipping breakfast can make you more likely to overeat later in the day.
If you're not sure how to start eating healthier, there are plenty of resources available online and from your doctor or registered dietitian.
3) Be Active Every Day
Regular physical activity is important for your overall health. It can help reduce your risk of chronic diseases, improve your mental health, and increase your lifespan.
Aim to be active for at least 30 minutes every day. You don't have to do all 30 minutes at once – you can break it up into smaller chunks of time throughout the day. There are many different ways to be active, so find an activity that you enjoy and stick with it.
If you're new to exercise, start slow and gradually increase your intensity level over time. You can also talk to your doctor or a certified personal trainer before starting any new exercise routine. A good idea would be to get some muscle peptides to help with the recovery.
4) Take Breaks Throughout The Day
It's important to take breaks during the day to rest and rejuvenate. If you're working at a desk, try to get up and move around for at least five minutes every hour. Go for a walk outside, do some stretches, or just stand up and move around your office or home.
If you can, take a longer break in the middle of the day for lunch. This will give you time to relax and recharge before finishing up your workday.
Taking breaks is crucial for maintaining your energy levels and preventing burnout. Make sure to schedule in some "me time" every day, even if it's just for a few minutes.
5) Connect With Loved Ones
Spending time with loved ones is good for your mental and emotional health. Whether you're talking on the phone, meeting up in person, or chatting online, social interaction can help reduce stress levels and improve your mood.
If you don't have close family or friends nearby, there are other ways to stay connected. Join a club or interest group, volunteer in your community, or start a blog or podcast.
Making an effort to connect with others is important for maintaining your mental health and overall well-being. So reach out to your loved ones today!
In conclusion, there are many small things you can do every day to improve your health. Getting enough sleep, eating a healthy diet, being active, taking breaks, and connecting with loved ones are all great habits to adopt for a healthier lifestyle. So start incorporating some of these healthy habits into your daily routine today! Your mind and body will thank you!