Three focuses of my blog are Business/Entrepreneurship, Organizational/Management Discussions and Workplace Discussions. A major part of your business is your commercial premises. Ensuring that this component is solid can help maximize your business operations. The following contributed post is entitled, Maximizing Your Investment In Commercial Premises.
* * *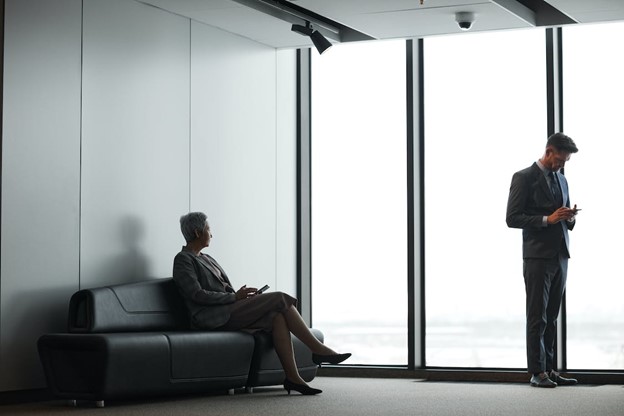 Taking ownership of a commercial property is a big milestone in the life of your business. Up until now you might have been working remotely, renting buildings, or perhaps cousin office space. Depending on your needs, commercial premises can quite literally define the shape of your business and expand it more than ever. For example, it's one thing to outsource your manufacturing, it's quite another to bring it in-house.
There are so many different type of commercial premises, from warehouse to restaurant to office block to factory that giving all-encompassing advice to every single one of these would become irrelevant after a short period of time. That's why, in this post, we'll discuss how to maximize your investment so that over time, this space pays more dividends on both a financial and operational level.
Without further ado, let's consider how you might go about that:
Zoning Restrictions
Of course, depending on the zoning laws in place, how the land can be used, how local authorities can be interacted with, what restrictions are in place (such as sound pollution) and your capability for developing the commercial real estate you have will differ. For the best outcome, it's essential to use the advice of zoning lawyers with real insight not only into the law, but your local area as well. They not only ensure you make the right investment in commercial property, but that its use is thoroughly optimized not only now, but over the years as well. For example, negotiating development rights can potentially determine exactly how the space might be used for the next thirty or so years. It's always important to think into the future when determining the use of your commercial property.
Energy Efficiency & Sustainability
Many companies have a sustainable mission they not only use to market their brand, but to hire conscious employees, and to make their operations more affordable in the long run. As such, it can be wise to think about how to integrate efficiency measures now, such as space for biofuel, recycling integrations, and solar panels installed atop your roofing. You can also look into green space initiatives to develop a more pleasant environment for your staff.
Integrating People-First Solutions
It's easy to think of a building or real estate as its own functional entity, but really, these constructions have been defined to assist people in whatever their tasks might be. For example, integrating people-first solutions can be a fantastic place to begin designing the premises to your needs. That might involve purchasing part of a car parking area for your staff, integrating new smoke shelters or secure bike sheds, and defining space for staff lockers, kitchens, wider restrooms, and more. Consider how your people-first solutions will influence your staff satisfaction in the best possible light. Doing so could help you curate a better, more effective workforce.
With this advice, you're certain to maximize your investment in commercial investment, not only via its long-term value, but in how its implementation will benefit your daily operations in the long run.