Two of the focuses of my blog are Financial Literacy/Money and Business/Entrepreneurship. The lifeblood of any business is its marketing of its products and services. The following contributed post is thus entitled; The Key Elements Of A Marketing Mindset.
* * *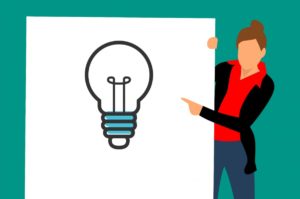 (image)
Do you have a marketing mindset?
Sure, you probably understand the basics of marketing, and you should be making efforts already to push your business out into the consumer arena, but how much thought are you putting into your strategy?
Are you putting ads out here there and everywhere, hoping that somebody will notice them?
Have you created a website, hoping that somebody, anybody, will stumble across it?
Or have you put a little more thought into what you are doing, thinking like a marketer, instead of creating slapdash marketing efforts because you know you probably should?
For greater success in business, you need to have a marketing mindset. You need to approach this part of your business in different ways, with various types of thinking. In this article, we will list what we consider to be the key elements of a marketing mindset; giving you the inspiration to think in ways that maybe you haven't thus far.
The Key Elements of a Marketing Mindset.
Think Big
You have something to offer people, so shout it from the rooftops. Don't be that quiet voice in the corner that is barely noticeable. Let the world know you exist, pushing your business out there to as many avenues, and in as large a way, as possible.
– Don't just take out small ads in newspapers and magazines. Pay a little extra to get bigger ad space. And don't just rely on print media, but consider radio and television too, sending the word out to the masses through these popular mediums. And target the right spots within all of your media campaigns, perhaps outsourcing to the folks at this website to maximise your ad potential.
– Don't assume people are going to read the flyers you put through their letterboxes, or that they are going to spot your business ads in the classifieds. Instead of posting small, post large. Consider taking out billboard space in a high-traffic area where news of your business will be hard to miss.
– Go beyond your usual reach with your advertising, and consider other demographics. Can you make your product or service appeal to somebody who may not normally consider it? Can you target the international market, above and beyond the communities in your locale? Can you partner with another business, complimenting their service with what you have to offer? Think big about your company's appeal.
– Do something that will make the media take an interest in you. A publicity stunt, a generous act, or an organised community event, are just some of the ways to raise greater awareness about your business. When people start talking about you, for all of the right reasons, then word will spread, and that can only be a good thing for you.
– When attending business events and conferences, try and raise a larger awareness about your business. Instead of handing out business cards to the people you meet en route, consider a more prominent position. Lead a panel debate, host a seminar, or stand up in front of thousands, and use your elevated status to promote your business.
Think Small
Excuse us for what might seem like a contradiction, but we do have a few points to make. Sometimes, thinking small makes perfect business sense, and this can be applied in the following ways.
– If you don't have a large marketing budget, you can still market your business for free. From word-of-mouth marketing to using social media to channel your efforts, you can still market your business, despite your small budget.
– You don't need to market to everybody. While there may be ways to appeal to other demographics, it would be a waste of your time and money trying to market your service to people who are unlikely to buy from you. Narrow down your efforts, and use these ideas to define your target demographic.
– Marketing far and wide is all well and good, but what about the people you meet every day? Those people you sit next to on the bus or train. The people within your own family. The patrons of a local coffee shop where you take your morning break. Think about all those people who make up the small circles of your daily routine. Have 1:1 conversations and raise awareness about your business.
Think Creatively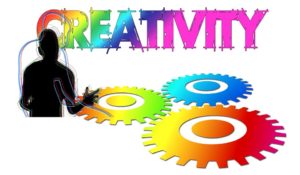 (image)
Businesses fall into the usual tried and tested methods of marketing, and that's okay. If it ain't broke, why fix it? However, there is still room for a little creativity to make your marketing efforts stand out. You will make a stronger impression if you do.
– Going beyond print advertising in your local classifieds, look at other ways to attract the attention of your community. Commission a mural from a local artist to advertise your business (get permission first) on a wall within your neighbourhood. Dress your team in outlandish costumes that reflect your brand and send them out onto the street with flyers and freebies to hand out to passersby. Commission a flash mob to perform a show that is reflective of your business. Try these and any other urban marketing ideas to make an impact in your community.
– When thinking about your content marketing, go beyond basic text. Use plenty of visual imagery to back up your words, with high-definition photos, video clips, and humorous gifs to make your readers smile. Mix up your blog posts with infographics, using this creative medium to get your points across in a more user-friendly visual medium. And be creative with your title posts, with catchy headline titles that your readers will struggle to ignore.
Finally
Think big, think small, and think creatively. These are the key elements of a marketing mindset. Be sure to use some of our ideas where appropriate within your business, and consider other ways to market your business as you think about your strategies for the weeks and months ahead. Be sure to let us know what you think, and if you have any ideas of your own, expand our mindsets by sharing your advice with us. Good luck, and thanks for reading.