Two of the focuses of my blog are Financial Literacy/Money and Business/Entrepreneurship. When running any organization, it's important to know how to proactively keep everything running smoothly. What are some keys to doing so? The following contributed post is entitled; 7 Things That Will Help You To Prevent Issues Within Your Organization.
* * *
Experiencing issues within your organization is never fun, and you want to be able to overcome them as quickly as possible so that you can learn from them. Learning from any issues that you do face is a must if you want to keep on moving forward.
Here, we have 7 things that can help you to prevent issues within your organization. They don't mean that you won't experience another issue ever, but they can help to reduce them and make them far easier to manage. Take a look and see what you can do: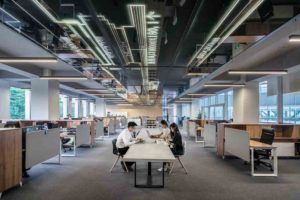 Write Out A Business Plan
If you don't have a business plan, this is nothing but a pipedream. You don't have to write a novel on your business, but you should be writing out specific objectives, strategies, financing, a sales and marketing plan, and a determination of the cash you need to get things done. This is one of the most important things you'll do in the beginning.
Stay Flexible
Ok, so you spent some time writing a plan. This doesn't mean you can't stay flexible. You should stay flexible if you want things to work out! You need to be prepared to change, as so many things change quickly these days, whether you're looking at your industry or marketing.
Don't Let Your Ego Get the Better Of You
Having mentors and advisors is a good idea because you need people to bounce ideas off. Not only that, they will help you to achieve greater accomplishments, hold you accountable for what you are committing to do, and more. They can help you to look at things objectively when you are struggling to do so, too. Never let your ego get in the way.
Keep Track Religiously
Keep track of everything, and manage by the numbers. This will allow you to retain consistency and train your employees. Keeping track of everything is crucial, whether you're a multi million pound business or a non profit. Looking into things that could then be improved based on what you have tracked will help you to grow, for example, IT support for nonprofits if your staff are currently struggling with issues.
Delegate Effectively
Although you want to avoid micromanaging them, you should be prepared to delegate to your employees when needed. This is one of the greatest things that an entrepreneur or business owner can learn to do. You can't be a control freak, though, so bear this in mind.
Use Social Media
Social media is where it's at for business marketing and finding customers, as well as relating to old customers and bringing them back. It's super powerful and very cost efficient, but it takes time and some skill to figure out how to use it properly. It is about creating a community, so it could be a good idea to hire a social media manager to start this off for you.
Above all, make sure you have fun in business. You can survive if you stay passionate, have fun, and keep a positive can-do outlook.