Three focuses of my Business/Entrepreneurship, Organizational/Management Discussions and Workplace Discussions. No matter which sector you're in, you want to empower your employees to provide the best possible service to your customers. The following contributed post is entitled, Help Your Employees To Provide The Best Possible Service.
* * *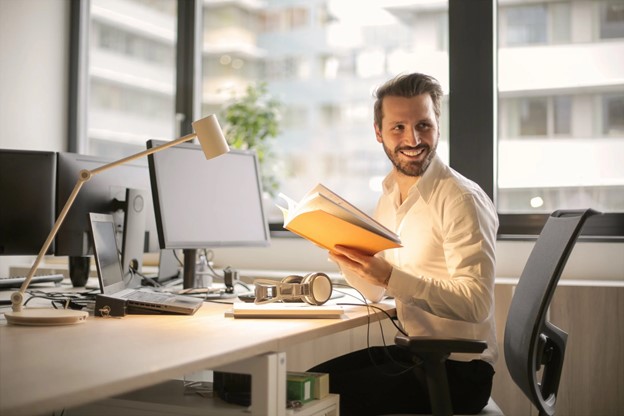 How can you help your employees to help your customers? You want your employees to provide the absolute best to all of your customers, but this is not going to be possible if you do not provide them with the means to do so. In this article, we're going to be looking at some of the ways that you can help employees provide the best possible service. Keep reading down below if you would like to find out more.
Aid Them How You Can
The first thing that we are going to say is that you should help them where you can. If you can see that one of your employees are struggling, or a group of them are, then you should ensure that you are helping them. You can't just watch them struggle and walk away like they aren't working for your company. If you help them, get them on the right track, then they can go and help someone else, passing on the fantastic support that you have given them. Don't worry too much about actively seeking them out though. If they need help, they will let you know, and if they don't, just wait until you notice it yourself.
Provide The Best Tech
Another thing that you are going to need to do is ensure that you are providing them with the best tech on the market. Or, at the very least, tech that you can afford that does the same thing as the best on the market. There is no point in buying tech from years ago, as this is not going to work as efficiently as you want it to. It will be a lot slower than the newer models that have been released. We understand the urge to save money, but you can't do that here. You have just got to make the investment.
You also need to ensure that they can use it properly, which might mean some people need keycaps, so that is also a consideration.
Train Them
The final thing that you are going to need to do is train them. They should know the expectations of your business, and they should also be trained by your business or by someone that you employ to ensure that they are all up to the same standard. Having everyone go through the same training, you ensure that no one person can say that they don't have the same experience as others, because it simply doesn't matter. Training them is the best way to get them on board with your business!
We hope that you have found this article helpful, and now see some of the things that you can do to help your employees provide the best possible service to customers. It's not the easiest thing in the world to do, but if you provide them with the right tools to do so, they shouldn't have too much of an issue. If you're ever unsure about what they need, the simple solution is to just ask.