Two focuses of my blog are Home/Living Discussions and Home/Property Discussions. Many of us have home offices. You can make the space extraordinarily productive by improving its aesthetics. The following contributed post is entitled, How To Breathe Life Into Your Home Office.
* * *
Are you feeling a little cramped in your home office? Are the walls starting to close in on you? If so, it might be time to give your home office a makeover. Adding some greenery, incorporating technology, and making a few tweaks to your workflow allows you to breathe new life into your home office and help get more done. Here are a few tips to get you started:
Add Some Greenery
Adding some greenery is one of the best ways to breathe new life into your home office. Plants can help purify the air, boost mood, and improve concentration. Plus, they can make your space feel more alive and vibrant.
Something to keep in mind when selecting plants for your office is to choose varieties that are easy to care for and can tolerate low-light conditions. Some good options include snake plants, spider plants, philodendrons, and peace lilies.
If you're unsure where to start, consider visiting your local nursery or garden center for guidance. They can help you select the best plants for your space and give tips for caring for them. If you don't have a green thumb, opt for low-maintenance options like succulents or cacti.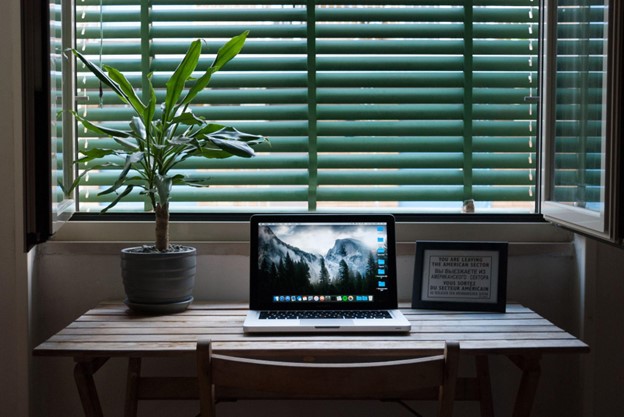 Incorporate Technology
In today's digital world, there's no excuse for not incorporating technology into your home office. However, adding a few key pieces of equipment can make your space more efficient and productive.
For example, if you don't already have one, invest in a quality pantum p2500w printer. This will be handy for printing documents, boarding passes, and other items. You might also want to consider investing in a scanner to digitize important papers and reduce clutter.
Another piece of technology to consider is a wireless router. This will allow you to connect all your devices to the internet without using unsightly cords and cables. Most routers are relatively inexpensive and easy to set up.
Make A Few Tweaks To Your Workflow
If you find yourself constantly getting interrupted or sidetracked, it might be time to make a few tweaks to your workflow. One way to do this is by implementing a "Do Not Disturb" policy for yourself. This means setting aside specific times when you will not answer the phone or check email or social media. This will help you stay focused and get more done.
Another way to improve your workflow is by batching similar tasks together. For instance, if you need to write a report and create a presentation, do all of the writing for the report first and then move on to the presentation. This will help you stay focused and avoid having to switch gears constantly.
Finally, try to create a schedule for yourself and stick to it as much as possible. Having a daily routine will make you less likely to waste time and be more productive overall.
If your home office is starting to feel a little cramped, try implementing some of these tips. By adding some greenery, incorporating technology, and making a few tweaks to your workflow, you can breathe new life into your space and help get more done.