Two focuses of my blog are Organizational/Management Discussions and Workplace Discussions. No matter what type of organization you're running, you must constantly be thinking of ways to improve your office space. The following contributed post is entitled, Ways To Improve Your Office's Outdoor Space.
* * *
Your staff, customers, and visitors may find the outdoor area of your office to be a useful resource. You can create a more inviting and useful outdoor space with the right upgrades, which can raise morale and productivity. Here are some suggestions to help you enhance the outdoor area of your office.
Add Comfortable Seating
Adding comfortable seating is one of the simplest ways to make your office's outdoor space better. For workers to take a break or have lunch, outdoor furniture like chairs, benches, and tables can create a relaxing environment. Clients and visitors may also benefit from a more comfortable waiting area.
Incorporate Greenery
Your outdoor area can look better overall if you add greenery, such as plants, flowers, or trees. Plants can help clean the air and lessen noise pollution. If you want to create a more natural and relaxing environment, think about planting a garden or adding potted plants to your outdoor space. It can really boost the curb appeal of your outdoor space and impress people passing by.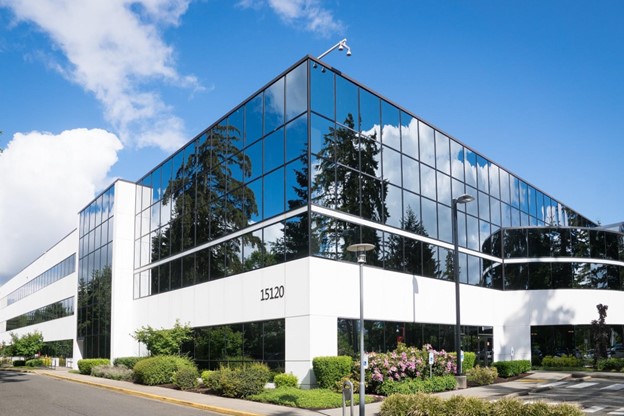 Create Shade
Making shade for your outdoor space can improve its comfort and usability if it is exposed to the sun. To shield staff and visitors from the sun, add shade structures like umbrellas, pergolas, or canopies. Your outdoor space may become more usable in the summer by providing shade. It's changes like these that make your outdoor space much more pleasant and vibrant throughout the year, so make the most of that.
Create a Car Park
A parking lot is a necessary part of any office's outdoor area. Employees and visitors may become irritated if there aren't enough parking spaces at your office. Consider building a parking lot with sufficient spaces for your needs and easy access from the main road. Make sure to include elements like lighting and landscaping to create a parking area that is both beautiful and useful. When it comes to creating the lines for the parking spaces, you can use the line striping company, EverLine Coatings and Services.
Install Outdoor Lighting
Your outdoor space's functionality and safety can both be enhanced by outdoor lighting. It can make the area feel more welcoming for customers and staff who might need to use it after hours. Think about adding lighting to parking lots, the areas around seating areas, and walkways.
Provide Outdoor Amenities
Your outdoor space can be made more practical and convenient by installing outdoor amenities like bike racks, trash cans, or water fountains. These facilities can also promote healthier behaviors like cycling to work or drinking water all day. That's good for your employees and good for your entire business as well, so think about which amenities would benefit your team most.
The productivity and morale of your staff may be significantly impacted by making improvements to your office's outdoor area. You can create a welcoming and useful outdoor space that benefits everyone who uses it by including cosy seating, vegetation, shade, outdoor lighting, amenities, and a parking lot.