Two focuses of my blog are Financial Literacy/Money and Business/Entrepreneurship. Businesses are complex things and are not all about generating profits. A major part of successfully running one is managing the expenses. The following contributed post is entitled, Unexpected Business Costs You May Have Forgotten.
* * *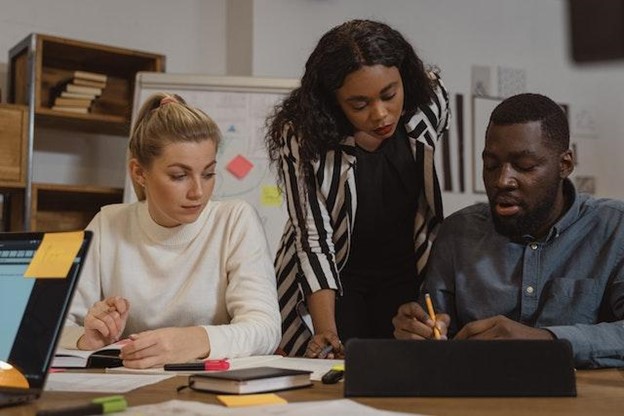 Image Pexels CC0 License
The process of launching a business takes time. There's a heap of things you need to think about. With so much to do, it's easy to forget a few details. While your business plan may be written and your finance secured, there are more things to consider. One really common mistake made when launching a business is related to costs.
You may have planned thoroughly, but things can easily slip through unnoticed. One thing you may have missed is hidden costs. Launching a business requires investment, which you've probably sorted. You may have completed your financial projections and cash flow forecasts, but did you remember the following often forgotten business costs? Check you haven't missed anything important on the list below:
Insurance Costs
Insurance costs are a major expense to consider. While you may know that you need to buy insurance coverage, you may not realize how much. Business insurance can be complex. There are many aspects to it, and it's easy to overlook the extent of coverage you need. Workers compensation insurance is an example of this. The workers compensation insurance cost can be higher than you realized. This is a nasty surprise to receive when you believe you have all your finances planned out. So, speaking to a specialist insurance company that can advise on the best value cover for your business is wise.
Software Fees
Pretty much every business now depends on software to keep it running smoothly. But this essential software can be an afterthought. Shopping around for the best company software won't always be cheap. There will likely be extra charges involved you hadn't even realized. So, discovering the extent of your software needs and how much they're likely to cost can be a shock.
Comparing prices will help you save money. But, you also need to be sure you're getting the right product. This is where it's helpful to take advantage of the trial periods many software companies offer. This will give you the chance to figure out if the software suits your business needs and is able to deliver value for money.
Professional Memberships
Being a member of a professional body can be valuable for your business. Accreditation can help you to win the trust of potential customers. Plus, it's a great way to ensure your business is taken seriously. Being accredited can be a worthwhile investment and boost your business and its reputation. But there's no escaping that it's expensive. You will need to take time to weigh this decision up before committing to this often overlooked cost.
Shrinkage
The final hidden cost you may have forgotten about is shrinkage. Shrinkage refers to the products your business cannot sell. This could be because of damage, theft, or simply inaccurate stocktaking. Working on reducing shrinkage is a major focus for many businesses. It's easy to see why it's so important. This is a tricky cost to factor in as it can vary greatly. So, it's best to simply try to reduce shrinkage instead.