Two focuses of my blog are Financial Literacy/Money and Home/Property Discussions. One of our major costs is housing. It's one of the costs that can destroy our personal finances if it's not properly controlled. The following contributed post is entitled, How To Keep The Cost Of Housing Down.
* * *
It is no secret that the cost of living is rising the world over. Everything includes the price of houses, the cost of rent, the amount you spend on gas and electricity, and your weekly grocery bill. What is more, prices are seemingly only going one way. If you are looking for new ways to stay on top of your finances and avoid getting caught out by price spikes, here are some ideas to help you keep one of the biggest expenses down, the cost of housing.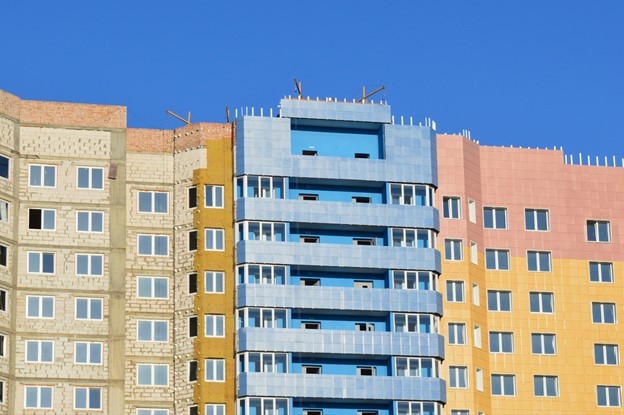 Photo credit; Pixabay from Pexels
Don't overstretch
Think very sensibly about your budget. This is not just how much you can possibly afford but how much you should afford. Does your housing budget still leave you with sufficient funds to save money each month and meet all of your other commitments? Is it a comfortable budget or a top-end stretch? To avoid falling foul of price rises it is important not to stretch your budget, but to leave plenty of change for emergencies and unforeseen (and inevitable) price rises. As tempting as your dream home might be, try to have a practical approach and consider whether you really need it. This applies to whether you are buying your home or whether you rent property. Don't forget with bigger properties comes bigger bills, more maintenance, and higher repair bills. If you don't need that guest bedroom for an extra big garden then don't pay for it.
Consider living in a shared house
This can be a particularly useful means of accommodation if you live in some of the big and particularly expensive cities such as London or New York. Living in a shared house can be an incredibly affordable means of living and help you keep your overall expenditure down. You will still have your own bedroom, potentially bathroom, space, and comforts but for a considerably reduced cost. You will only be paying for the room you sleep in and sharing all of the utilities with your housemates. You can also look for shared accommodation that provides your own private bathroom.
If you are considering shared accommodation then the most important thing to consider is the people that you choose to live with as this can have a huge impact on your happiness within the shared house. You want to ensure that they are people who have a similar interest or working pattern to you. People that you are comfortable sharing communal areas with and having a conversation with where required.
Rent out a room in your house
If you own your own home and have a spare bedroom then why not consider taking on a lodger? You will have complete control over who you rent your room, you can determine the rent payable and set the availability timescale and 'house rules' to suit you. It can be a great way to help pay your bills or mortgage each month and considerably reduce the cost of living.