Two of the focuses of my blog are Financial Literacy/Money and Business/Entrepreneurship. Potentially the most important component of any business/enterprise is its branding and marketing. What are the basics of these two aspects? The following contributed is entitled, The Basics Of Branding And Marketing For Business.
* * *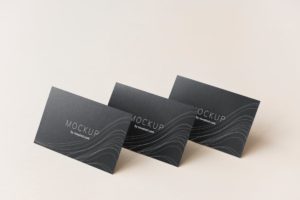 Picture by Rawpixel
Branding and marketing are both instrumental in helping your product or service to be visible to customers either online or in person, a distinguished brand which makes an impact big enough on your customers to trigger their curiosity enough to buy your product and then recommend it to their friends. Discussed below are the basics of branding and marketing and how you can apply this to your own business to effectively sell your products.
Branding
A well-branded product instills the visions, values, thoughts, and feelings you wish to express to attract the desired customer. However, once your brand is launched to the world, it also encapsulates the ideas and interpretations of what new and existing customers think about your business too. The quote below highlights the importance of shared values between the brand and the customer:
"If people believe they share values with a company, they will stay loyal to the brand."
Howard Schultz, CEO of Starbucks
A well-branded business will help you to stand apart from your competitors, you will become distinguished and recognizable in the market to the people who matter most to your brand.
For instance, when you think of Dolce & Gabbana, this may conjure thoughts of, luxury, exclusivity, whereas when you think about Walmart, you may think family-friendly, affordable and accessible. These thoughts are shaped by the brand and how it presents itself.
The best place to start when thinking about how to piece together your brand is to treat it as though it was a person trying to attract other people. Start by answering questions such as what impression you want to convey? And what's your reputation? With this, you can begin to create a name, a logo design, a slogan and gradually an identity. According to Steve Forbes Editor in Chief of Forbes Magazine; "Your brand is the single most important investment you can make in your business"
Which is why it's paramount to invest a lot of your time and creativity not just in the initial creation phase, but also throughout the duration of the brand's existence to save your business from sinking later on.
Marketing
There are various divisions incorporated in marketing. One of which is the process of distributing your brand to a broader audience to increase popularity, to target intended audiences, and to convey the message set during your branding process. However, the branding process is an integral part of creating your business prior to distributing your marketing collateral. The reason being is because, without the brand, your marketing plan will lack direction. If you need help with marketing, be sure to hire an expert who knows what they're doing, like Cullen Fischel.
For instance, you may decide your brand of clothing will represent the importance of veganism. This will help you to devise a marketing plan with direction to reach those who are interested in veganism. In turn, you can tailor your marketing strategy on targeting this niche to convey your message across social media sites, to take an active part in either attending or initiating vegan events by supplying merchandise from customlanyardscanada.com, or you might choose to write a blog on your business website related explicitly to veganism to improve your search engine optimization with unique content and improve your business's chances of being discovered on Google. By presenting a well-crafted brand to a specific niche, you can better own, you can convey a consistent message to customers, which will also support your brand's professionalism and reputation.
Investing time in branding and marketing your product or service will help you to reach your intended audience with an image that's relevant and professional in both appearance and ideologies in order to attract and persuade your customers to buy from you now and in the future.