Three focuses of my blog are Financial Literacy/Money, Business/Entrepreneurship and Technology. Whichever business or enterprise you're in, management of your Information Technology (IT) systems is critical, and it's also critical to figure out how to solve computer-related problems before they happen. The following contributed post is thus entitled, Learning To Solve Computer Problems Before They Happen.
* * *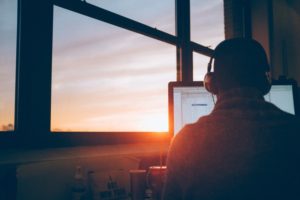 It's practically impossible for a modern business to get away with not using computers, nowadays. These machines have truly taken over this field, and this means that people simply have to learn to get used to them, even if they don't find them very easy to use. Of course, though, their popularity doesn't make it any easier to deal with problems with them. Instead, when you have an issue with a machine you need, you have to pay someone to fix it for you. To get around this and help you out, this post will be exploring some of the work which is going into solving problems like this before they even happen.
Machine Learning
One of the keys to achieving a goal like this is being able to spot the common factors between various computer faults. If a CPU is generally killed very quickly by excessive heat, for example, knowing which temperatures they can safely operate at is very important. This has lead to a lot of companies dedicating their time to this sort of learning, running near constant tests to figure out the connections between various hardware and software flaws, drastically improving the chances of spotting them before they cause problems.
Remote Monitoring
As a more direct approach to the work above, remote monitoring is often used to help with viruses and other attempts to damage the integrity of a system. Device and system monitoring can be a great way to solve this, with services available which can stop malicious software in its tracks without your users ever noticing a thing. This gives you the power to keep an eye on all of your machines without having to lift a finger.
Automated Protection
People can make mistakes, though, and this makes it worth having a second line of defense when it comes to protecting your computers. In the case of a hot computer, having the right settings in place to power off the machine before the CPU gets damaged is a good idea. While this may seem simply, a lot of people fail to take advantage of protection methods like this, making it far harder to keep their machines safe.
Simple Methods
Most of the work above will require the help of another company to get set up. There are jobs which you can do for yourself which will make this even better, though, like refreshing your hardware once in awhile to make sure that it is up to the right standards. A lot of people struggle with this, finding it hard to know what they need to do to keep their computers alive, even though they are like any other machines, and simply need to be treated correctly to keep running for a long time.
Hopefully, this post will inspire you to start working harder on the time which goes into your company's computer problems. A lot of people find this sort of work very challenging, but it will be worth putting some time towards it, even if is hard.