Two focuses of my blog are Health/Wellness and Technology. Cars a technologies that we all used and are dependent upon in the modernized nations. The can be hazardous though and should be handled with care. The following contributed post is entitled, How To Stay Safe Whenever You Get Behind The Wheel.
* * *
Did you know that there are approximately 6 million car accidents in the USA each year?
This is a frightening statistic – something that is worth considering each time you get behind the wheel. After all, this knowledge could help you to keep yourself and others safe by making you more aware of the hazards around you.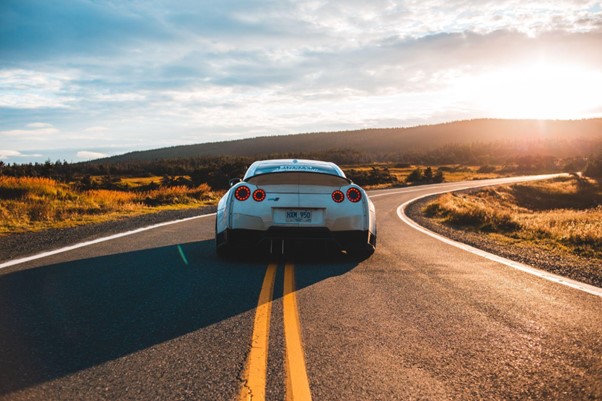 Photo by Erik Mclean on Unsplash
With that in mind, here are some simple ways in which you can help to make the roads a safer place.
Keep you eyes on the road
Distracted driving is one of the most common triggers of a car accident, which means that you must ensure you remain focused throughout your journey – even if it is a short trip you have completed hundreds of times before. That is, you should not allow a sense of familiarity or comfort behind the wheel to allow you to become distracted.
As such, you should also ensure that you never use your phone when driving – which remains one of the dumbest mistakes people make behind the wheel. If you're often tempted to glance at it, try to put it out of arm's reach or away each time you get behind the wheel.
Understand how to respond to an accident
Understanding what to do in the event of a car accident can also be useful, especially as you may not think rationally in the moment if you do not have a predetermined plan of action in place. After all, its easy for stress to take over in this scenario.
For example, you should always ensure that you turn on your hazard lights and that once you get out of your car, you stand out of the way of direct traffic before calling the relevant authorities.
You may also want to do some research into local car accident lawyers, so that you understand the legal proceedings that follow an accident, regardless of whether or not you are at fault.
Take care of your car
Taking good care of your car can also help you to stay safe on the road, as it means you are less likely to encounter faults that endanger yourself or others. As such, you should inspect your car at least once a week for signs of damage, such as chipped windows or deflated tires.
You should also ensure that you understand the basics of good car care. For example, you should make sure that you change your car engine oil regularly, as failure to do so could permanently damage your engine. Not only could this mean that you break down on the side of the road, it could also be rather expensive to fix – which is less than ideal in the current economic climate!
Keep your cool
Road rage can also be a determining factor in car accidents – which means it's important that you're able to keep your cool, no matter how other motorists behave. Remember that everybody is frustrated when facing long lines of traffic, but it's better to get somewhere safe than to encounter problems along the way.
Whenever you find anger rising, try to take a few deep breaths. Turn on some calming music, and stay focused – remember, you'll be at your destination sooner than you think.