A key focus of my blog is Health/Wellness. Whenever one sustains an accident adversely effecting their personal health, getting the initial treatment (surgery for example), is just the first step. There is a much longer road to recovery ahead, whatever that is for the person. The following contributed post is entitled, Recovering After an Accident: 5 Steps to Get Better (Fast!).
* * *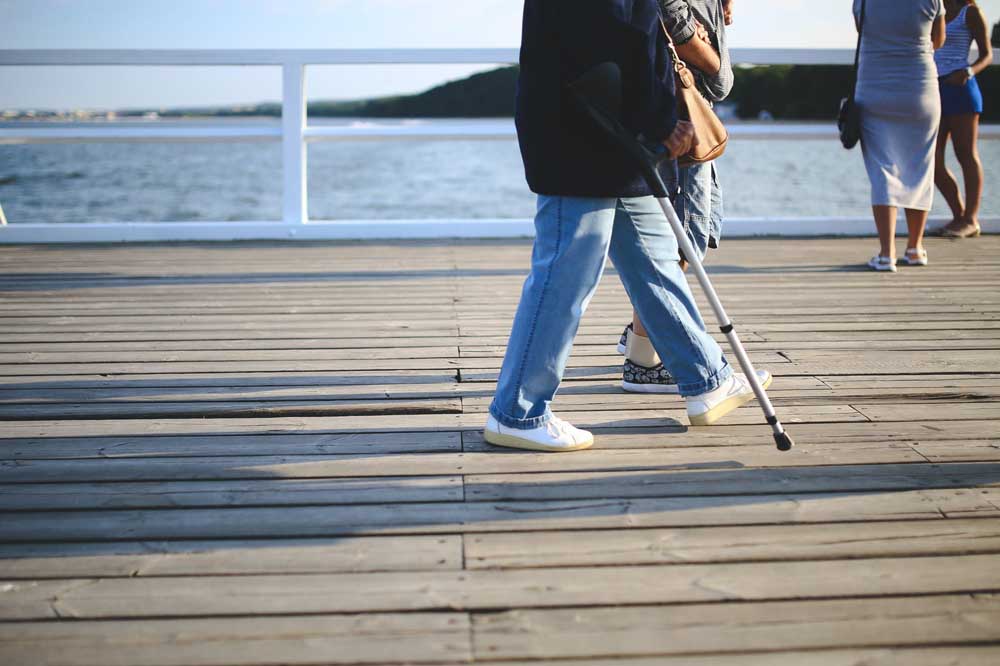 Photo by Kaboompics .com from Pexels
https://www.pexels.com/photo/woman-with-a-crutch-6002/
If you have been injured or fell victim to an accident, recovery time can be one of the aspects you are most concerned about. Naturally, taking time off work might mean that you can't count on your standard income.
And, of course, medical treatments can cost you quite a lot of your savings! However, your body will be able to heal faster if you focus on recovering, cutting out all the stress that everyday life can trigger. If you need to get back on your feet quickly and without significant financial losses, check out the tips below!
Get the Rest You Need
Sleep and rest are among the most important aspects of our lives, and good quality sleep can work wonders for our health. Indeed, an increasing number of adults suffer from a number of sleep disorders, such as insomnia, which can lead to mental and health issues such as anxiety, stress, and depression.
Sleep can have an incredible restorative and healing power, and it can replenish your body of the energy spent during the day. Just by lowering stress and inflammation, resting and sleeping can help you heal faster.
So, if you are dealing with the consequences of an injury or accident, remember to take time off, you need and work on regaining strength.
Let Others Take Care of Some Aspects of the Accident
Even if you prefer to be always in control of most situations, sometimes it is beneficial to let others take care of certain aspects of the situation. Whether they are happy to give you a comfortable place to stay, ready meals, or extra comforts, you should allow them to take some things off your mind. This can also be helpful for you to focus on what matters during such a situation!
Get Professional Help
Being involved in a vehicle accident or being injured can put a lot of strain on your physical and mental wellbeing. However, often, the first thing we tend to worry about is the financial loss that might follow such a situation.
While this is an aspect that should not be overlooked, there are highly qualified professionals ready to take care of this aspect. For example, experienced lawyers can help you understand what your rights are and how to claim the compensation you deserve. This kind of help can be essential to cover most of the medical and repair costs and makes it essential to have a lawyer on your side.
Introduce a Healthier Routine
Once you are out of the hospital and focusing on your health, you should not overlook the importance of a healthy routine. Indeed, practices such as meditation, yoga, and journaling can help you clear your mind and create an action plan that cuts out stress and anxiety. So, you can focus on recovering faster while starting to feel more centered and balanced. In turn, this aspect can be essential to safeguard the health and happiness of the whole family.
The Food You Eat Can Make You Stronger
While facing the recovery process, don't underestimate the importance of nutrition. Indeed, following a healthy nutritional plan can help you get back on your feet much quicker and regain your strengths in no time!