Three focuses of my blog are Business/Entrepreneurship, Health/Wellness and Organizational and Management Discussions. In every facet of life, lawyers can make all the difference in the world as we often end up in binds that we did see coming. The following contributed post is entitled, 6 Situations Where Having a Lawyer Makes a World of Difference.
* * *
The legal system in the United States is constructed to protect civil rights and uphold laws. As such, most people never have a need for a lawyer in their life. As long as they're law-abiding citizens that don't do anything crazy or out of the ordinary, they'll typically be able to live a quiet and comfortable life without much stress involved.
Unfortunately, there are certainly going to times where you might need a lawyer to help you out. There are warning signs to look out for, such as when your business starts getting popular or if you feel like you're on the brink of a divorce. These types of situations are made much easier if you have a lawyer at your side. In fact, we'd go as far as to say that having a lawyer present is like night and day. As an individual, you're unlikely to have a good understanding of the legal system. As such, it's best to give that job to the experts by hiring a lawyer.
In this article, we'll be taking a look at six different situations where you might actually want a lawyer.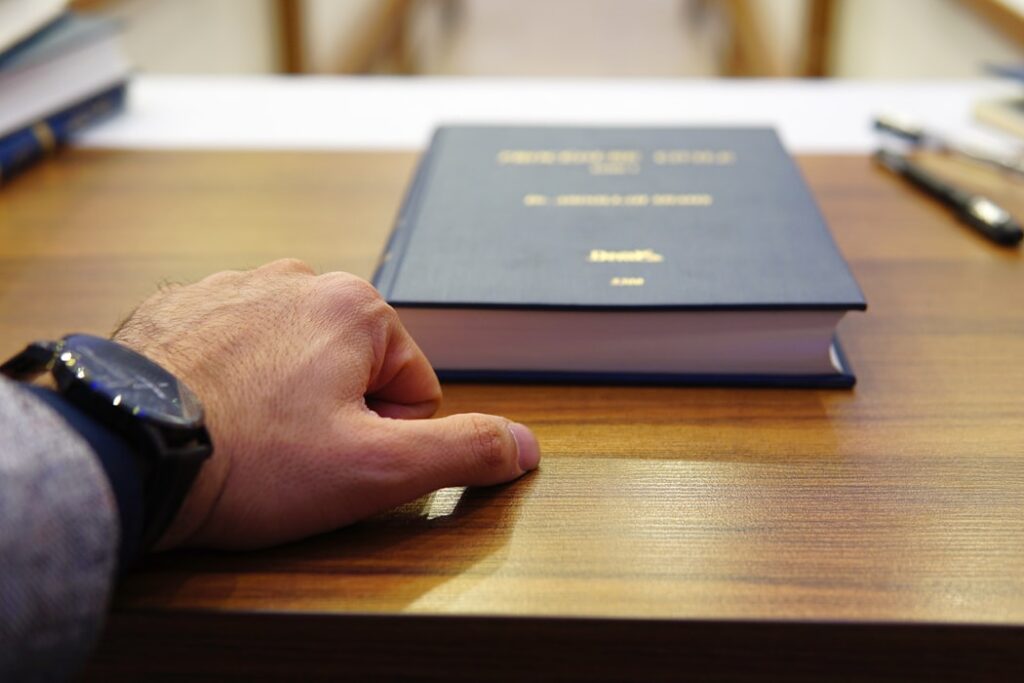 Source: https://unsplash.com/photos/U69WqLoFGD4 (CC0)
1. Criminal charges
Whether it's a DUI charge or possession of drugs, having a lawyer present during criminal charges can make a huge difference. Regardless of why the police have taken you into custody, having a lawyer will completely change the dynamic. Their first instinct will be to protect you and shield you from the authorities. They'll then ask questions about the situation so they can personally get a better understanding of what your situation is like. From all of this information, your lawyer will devise a plan to help you get out of serious charges if possible and also lessen the impact it has on your criminal record.
2. Starting a business
While you can generally start a business without much help at all, having a lawyer at your back can help you take care of any legal requirements that you face. Even if you're just a solo business owner, it's a good idea for you to learn more about the law and how to navigate it. Lawyers that specialize in business law do exist, but if you're passionate enough and have the drive to learn, then studying about business law, copyright law and other similar subjects will help a lot.
3. Immigration
Whether you're moving to the United States or a different country, having an immigration lawyer will make things a lot smoother and easier to stomach. Immigration law can be incredibly complex and even seasoned lawyers have trouble dealing with similar cases. With a trained lawyer at your side, they're far less likely to make mistakes, they can move around permits and regulations and they have plenty of experience.
4. Wills and trusts
Many families argue over wills and trusts. Things can get incredibly emotional and messy, so it's always best to have a legal expert on your side to prevent any unnecessary conflict between you and your loved ones. These lawyers can also help you establish your will or trust as well. Ideally, it'll involve meeting with your lawyer in person so you can communicate your options and learn more about the subject as well.
5. Disputes in the workplace
Many employees don't actually know what rights they have in the workplace. In fact, some larger companies even abuse this with their employees. If you feel that you've been treated unfairly or that your business is causing a lot of distress to its employees, then a lawyer can actually help you seek justice. Whether it's a workplace dispute or your boss being unreasonable and firing you for no reason, we highly suggest you speak to a legal expert to seek help.
6. Family matters
Family lawyers handle everything from custody battles to divorces. If you and your partner aren't getting along anymore, then you may need to seek help from a trusted family lawyer if you want to deal with the situation as quickly and efficiently as possible. Divorce isn't something that we enjoy thinking about, but it may be inevitable if you and your partner aren't getting along and have too many disagreements. If there's money, property or even children involved, then getting a lawyer on your side will help ensure the best outcome.
At the end of the day, nobody wants to hire a lawyer because it usually means you'll be in for a tough legal battle. However, in the event that you ever do need a lawyer, we hope that this brief article has been helpful.