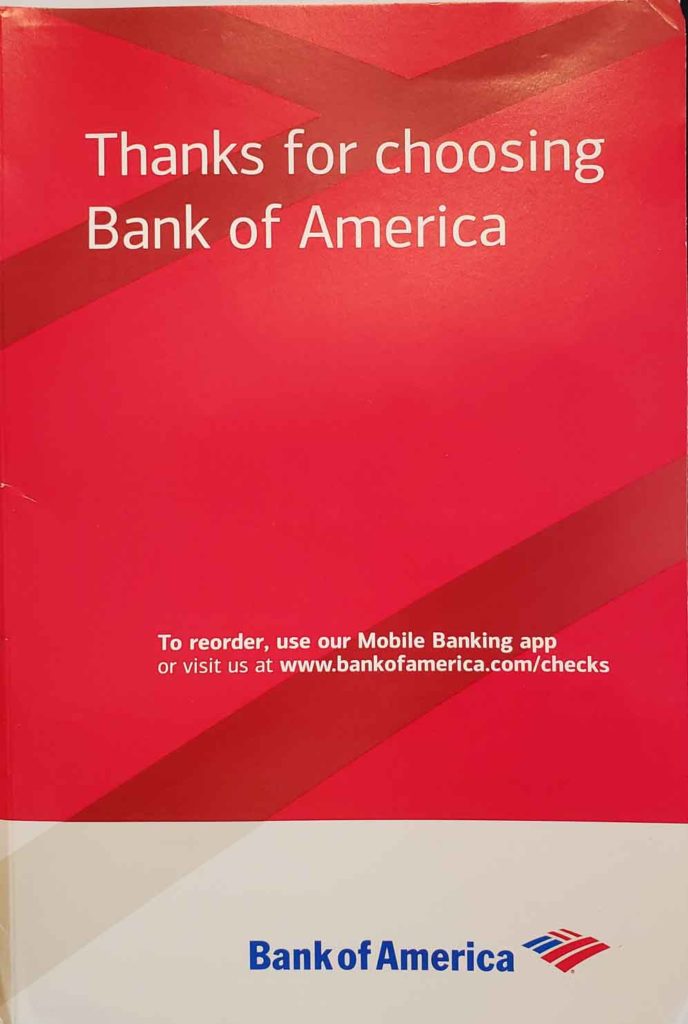 Note. Like my Compounding Interest and Net Worth pieces, the subject matter of this blog post is not new. It has been known for years by those who've learned about it in their families, learned about its concepts in business school, or who have discovered it on their own. It's a discussion from my personal perspective which I think is worth visiting. In the spirit of the first principle of my blog, Creating Ecosystems of Success, I'm simply introducing a concept and discussing why it's important for the lay person, so they can make their own life choices.
* * *
As described in my piece entitled, I still don't have a car in 2018, a good friend recommended that I craft something regarding budgeting. That piece described a key budgetary decision I made several years ago to fortify my financial future. In that piece I highlighted several financial vocabulary words which are pertinent to budgeting including: Assets, Cash Flow, Liabilities and Minimalism. In this piece, I'll get down into the actual 'nuts and bolts' of budgeting.

"You know I always stay within my budget, honey," my Auntie Adeline said to me on numerous occasions throughout our lives. Of my Aunts and Uncles, Auntie Adeline was always the most vigilant about staying within her budget and messing with her budget was literally playing with your life! Mom was also wise with her money and budgeted.

"You want to account for everything you spend and always keep your receipts son!" Dad was also very particular about his money and was very meticulous about where every dollar went. Though not formally trained in budgeting, I got the sense from many relatives that keeping track of where my dollars went was important. I started budgeting in my mid- to late-twenties though not effectively as I'll describe later.

Simply put, a budget is a means of numerically accounting for tracking the money you earn and how much you spend every month. As described in earlier pieces, I have considerable experience with Dave Ramsey's Financial Peace University (FPU). In it, Dave refers to a budget simply as a 'Cash Flow Plan' where you're telling your money what to do and where to go. I'm going to come back to Dave, but first I'm going to tell you about one of my experiences.

"I don't keep a budget and I don't have the patience to do so every month!" These words were typed by someone who'll remain anonymous in one of my text groups. A regular budgeter now myself, I came very close to challenging his position, but I decided that it wasn't worth it. From experience it's not wise to argue with people who have taken staunch positions on things to try to get them to see your point of view. Sometimes it's best to just let them be and let them figure it out on their own, if at all.

What this person's comments showed was that while budgeting is important, there's a negative view of it for some. In fact, in Trish Reske's article entitled, How Many Americans Use a Budget?, she cites data from a 2017 study by U.S. Bank which found that 41% of Americans said they used a budget while whopping and 59% said they did not. That number was up from data reported by Gallup in 2013 which stated that only 32% of Americans used a budget.

Again, a budget is simply a written plan where you're telling your money where you want it to go and what to do. For example, if you believe purchasing recyclable food packaging will help you save money in the long-term – they can be cleaned out and used multiple times – then you should include this within your strategy. You're looking at what's coming in and what's going out and trying to figure out what's leftover, if anything. What are the two skills you need for this important exercise? You need something we all learned in the first or second grade; the ability to add and subtract. You also need discipline and the abilities to think, and to sit and plan.
Okay, get ready for the magic. Specifically, you want to look at your monthly income and subtract your monthly expenses from it. If you're working a 40-hour work week, this should be relatively simple. If you get paid weekly, you should get four paychecks every month and if you get paid bi-weekly, you'll get roughly two pay checks a month. The Federal Government has 26 pay periods a year, so there are two months when employees get paid three times. How long is a check good for? Well that depends on how you budget your money.

Your income is your 'Net Pay' – your pay after all your deductions and retirement savings have come out – that's if you're saving into your retirement which is a different story. Underneath that number you want to list out your monthly expenses. The difference between your income and your expenses is called your 'Cash Flow', and that's the money you have left to spend in any way you see fit. This sounds straightforward right? Well actually it depends.

This is a good place to introduce two new vocabulary words; "Surplus" and "Deficit" – concepts I recall first hearing about from Presidents Bill Clinton, and then later argued about by Al Gore and George W. Bush as they battled for the 2000 Presidency. Financially when you run a Budgetary Surplus, you have money left over once all your expenses and obligations are paid for. This is where you want to be – your expenses being less than your income, and you want them to be as low as possible.
If you're running a Budgetary Deficit, your expenses are exceeding your income. This is where you don't want to be. Here you either must: make more money, cut your expenses, or borrow and go into debt to cover your expenses – the worst option of the three.

If you haven't been budgeting, you must start from scratch. Where do you start? First you need a way to create and track the budget. You could do it on paper with a pen or pencil which will be cumbersome and time consuming initially, but it's okay to start here just as long as you start. There's also software like Quicken or Quickbooks. I simply use Microsoft Excel spreadsheets, but it's up to you. You want to be able to adjust the numbers easily.

Second you need to know how much money you have coming in weekly and monthly and I think we all know that. The fun part is figuring out what your expenses are. If you don't know where to start for your expenses, first think about what Dave Ramsey calls your 'Four Walls': clothing, food, shelter and transportation. These are your basics. Think about everything else after these four.

If you've been swiping either your credit or debit cards, go to your online banking accounts and see what your averages are. My high school basketball coach always used to tell us that, "We are creatures of habit!" In this case you'll probably find that there are trends and patterns in your spending – the amount of times you go to Starbucks and what you get there, the restaurants you frequent, the amount of gas you put in your car every week, etc. Some months such as November and December may take you out of your normal spending patterns so be aware of those unusual months or times of the year. The end of the summer is another noticeable time, as people like to take vacations.
Once you see what your averages are, ask yourself if there are ways you can cut back. Can you catch more sales? Can you bring your lunch to work? Do you absolutely need to upgrade your phone or your car along with everyone else? Are there discounts you can take advantage of (being a senior, being military, being a government employee, etc.)? Do you need to make more money at least temporarily to pay off excess debt, for example? These are all questions you should start asking yourself when doing your budget. This brings me to my next point.

If you haven't been living on a budget, and want to start one, it helps to have goals in mind. Do you want to retire one day? Do you want to become financially free? Do you want to not have to hit your friends and relatives up for cash whenever you get into a jam? These are all questions you should ask yourself. Not having to ask friends and relatives for money ever again is a huge motivator for me.
* * *
I described this in my last financial blog post entitled, I still don't have a car in 2018. There I described how I got rid of my car and held off on getting another one so that I could grow an Emergency Fund and get to the point where I could acquire some investments. I also wanted to make sure I'd have a chance to retire one day.

For at least a year, I thought about what I needed to do to be able to save 15% into my retirement account going forward. When I looked at my budget, I did the math and figured out how much money I'd have to save into my retirement account from my first and second paychecks of the month to consistently do it. I then looked at what I could cut from my expenses and my eyes focused on my Cable bill which, at the time, was a whopping $176 per month.

Think about that. That's $2,112 per year – money that could've been 'compounding' somewhere. I finally got to the point where I was willing simply use an antenna signal and just kept my landline and internet access which came to $90 a month – that's a 50% savings which gave me the extra money to save into my retirement account. It felt strange at first, but it was very necessary, and I was okay watching Star Trek reruns every night.

I'm going to close with three points from Dave Ramsey because I've helped teach Financial Peace University and know it well. The first is the 'Zero-Based Budget'. The key tenet of this term is, "giving every dollar a name." That is, if you've done your budget and you have money left over, you should assign it a name like "Extra Discretionary Spending" or "Money For The Next Check" – don't just leave it there because it will get spent on something random.

Consider using cash for at least some of your purchases – "Discretionary Spending" and "Eating Out" for example are two categories I use. Using cash may be scary at first as our world has become digital to the point where we pull out plastic and swipe everything using credit and debit cards. The problem with that is that you don't 'feel' the money leaving your possession and are more likely to spend – businesses know this and bet on it. Using cash helps you feel the transaction, but it's also the fact that its finite, and it exerts more control over your budget and overall spending.

Lastly, as Dave points out in the budgeting lesson, it takes about three months or so to get into a rhythm to the point where you're budgeting effectively. The first couple of months aren't going to be very good, but if you stick in there, eventually you'll start to roll. Keep in mind your motivation for doing this. And lastly, once you get good at it and you're able to use the budget to plan over a series of months, you'll see some really great things happen in your life.
* * *
Perhaps the most important point to make in all of this is that while you're budgeting and working towards your goal, you must still allow yourself to have some fun. That's going to vary depending upon you and your lifestyle. Whether it's concerts, the movies, or if you have a restaurant you like, you can't completely choke yourself off from pleasurable things because that's not sustainable long-term – like dieting.

Earlier I briefly mentioned the concept of an Emergency Fund. I must mention this because these things all go together: budgeting, emergency savings, retirement savings, and investments. While this piece is about budgeting, having emergency savings is arguably the most critical component. It protects your budget when life's inevitable and unforeseen emergencies come crashing into you – some by your doing and some not. Ideally you eventually want three to six months or more saved. How do you build your emergency savings? You budget for it!

Who should budget? Everyone should. There's a saying out there that you should run your personal finances like a business and when you think about it, each of our households are mini-businesses where some are getting steadily wealthier and others are going further into the hole.
If you're an entrepreneur and have a business idea, or you've already started your business, you should have a budget because the control of your capital and expenses are critical. Everyone should do it if even just to avoid paying the banks overdraft fees. According Julia Chang from Forbes, Americans paid $34 Billion to the banks in overdraft fees in 2017, and this is something the banks count on.

One last important piece from FPU – maybe the most important. In the budgeting lesson Dave describes both budgetary 'Nerds' and 'Free Spirits'. The former enjoys sitting down with the numbers and doing the budget while the other doesn't and naturally lives with reckless abandon. I'm absolutely and proudly a Nerd and enjoy going over the numbers, making everything balance and doing the planning. If you're a Free Spirit this might all seem unnatural for you, at least initially, and you may need someone's guidance and encouragement. Ultimately, it goes back to your drivers and goals. What are you pushing for and how badly do you want it?

So that's my take on budgeting. I hope you were able to get something beneficial from this. Again, there many, many financial writers and teachers and FPU is but one. It has worked well for me and I recommend it. However, for you someone else or something else might work better. I also enjoy reading Michelle Singletary's work for example.  No matter who you learn it from though, the principles remain – you want to make smart and wise decisions with your money.
The Big Words LLC Newsletter
For the next phase of my writing journey, I'm starting a monthly newsletter for my writing and video content creation company, the Big Words LLC. In it, I plan to share inspirational words, pieces from this blog and my first blog, and select videos from my four YouTube channels. Finally, I will share updates for my book project The Engineers: A Western New York Basketball Story. Your personal information and privacy will be protected. Click this link and register using the sign-up button at the bottom of the announcement. If there is some issue signing up using the link provided, you can also email me at bwllcnl@gmail.com . Best Regards.