Three focuses of my blog are Financial Literacy/Money, Business/Entrepreneurship and Technology. With the invention of the smartphone, a host of new possibilities were also created. The following contributed post is entitled, Quick and Easy Ways to Make Money From Your Phone.
* * *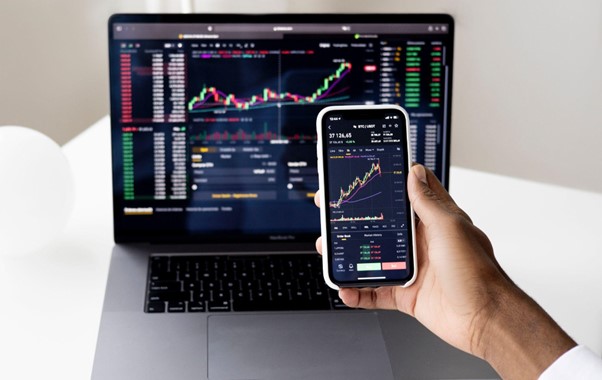 There are many ways you can start a side hustle and earn some extra cash. However, this can take a lot of time and investment. If you are looking to make quick money without a large monetary or time investment to get you started, then there are plenty of alternatives from the convenience of your phone.
Mobile phones have only become more sophisticated with time, and you are now able to house everything on a small device, from your photos and contacts to streaming your favorite Netflix shows and making money.
Put your smartphone to good use and make some extra cash. Here are some of the top ways you can make money from your phone that are quick and easy to do.
#1 Market research firms
There are a plethora of market research firms around the world that will allow you to sign up and take part in the research. Some of the easiest ways you can do this are to sell your data. Once you have found a company you are happy to work with and installed their app, you don't have to do anything else for it. Market research firms will use your data for their research and in return, you get paid for it.
#2 User testing
There is a demand for user testers all around the world. Many big brands want people to test their applications and websites before they go out to market. You can do all of the user testing from your phone. All these companies ask for in return is feedback that will help them improve their branding, websites and services. You can simply test websites and leave reviews, or you can take part in online interviews (which can be done on your phone if you have a video conference app installed).
#3 Betting
Betting is a fun, convenient and easy way to earn some extra money from your phone. It is also extremely simple to get started with. There are many types of betting that you can get involved in, and many that carry fewer risks, for example, binary options, which come with two different payouts. You just need to find reputable binary options trading brokers to help you get started.
#4 Surveys
If you have 5-10 minutes per day, then you may wish to work through some surveys. These are simple to complete and can be done on your smartphone. There are a variety of different surveys to choose from, some are a few minutes and some are much longer. You can opt for cash, or gift cards in return for your time.
#5 Investment apps
If you don't need cash right now, you can use your smartphone to invest your money to help you secure your future. There are a variety of apps on the market, for example, Betterment, that can guide you to invest and take control of your money. Many of the applications will enable you to create your own goals, that will help you to create a plan tailored to your budget and needs. This is a great and hassle-free way to get started with investing and making money.
If you don't have the time or desire to start a side hustle, but you would like to earn a little extra money, these are some of the top ways to get started using your phone.