A key focus of my blog is Financial Literacy/Money. There is a lot of financial uncertainty heading into 2023. As such it's going to be critical to arm yourself with as much valuable information as possible. The following contributed post is entitled, How To Improve Your Finances In 2023: A Quick-Start Guide.
* * *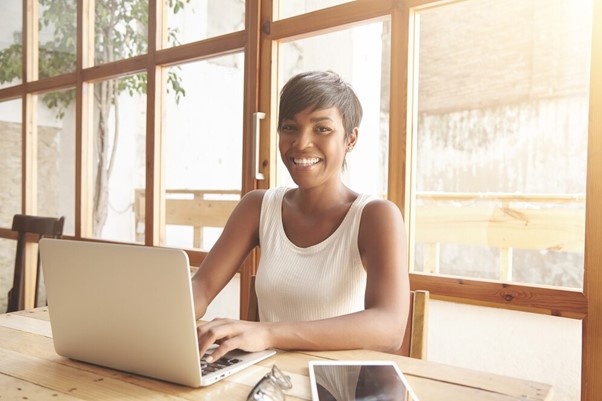 Image Source: Freepik
If you have been dealing with unprecedented financial pressure over the past years, you are certainly not alone. With inflation reaching its highest levels since 1982, consumer prices constantly on the rise, and the pandemic-induced crisis still lingering on, many families across the nation are still struggling to make ends meet.
However, as the economy continues to bounce back, there is a lot that you can do to regain control of your finances and get a step closer to your financial goals in 2023. In this quick-start guide, you'll find everything you need to know to start the year in the right way.
Take a Hard Look at Your Finances
The first step is to take a hard look at your finances and spending habits. Looking at your past months' bank and credit card statements can help you understand how much and where you tend to spend. In turn, this analysis can help you identify inefficiencies and overspending cases, so as to improve your next month's finances.
Comparing how much you earn and how much you spend can help you better understand your current situation.
Make a Budget – And Involve Your Whole Family
Once you have a better idea of where you stand financially, it is time to look into how to improve your financial situation. And, to do so, you'll need a budget that you can follow. But how can you do so efficiently?
If you are struggling to keep up with remembering and recording each and every transaction, you might consider adopting a different approach to budgeting. For example, methods such as the 50\30\20 rule can help you keep track of how much you spend, save, and invest each month without causing you to spend hours tracking every transaction!
Tackle Your Debt
The next step to bring your finances back to balance is to look for ways to escape your debt. To understand how your debt is impacting your finances, you'll need to calculate your Debt-to-Income ratio – or the percentage of your after-tax income that is directed towards repaying your existing debt each month.
A good rule of thumb is that it should be below 28% – or the DTI you need to be able to access financial products such as mortgages.
Ways to reduce your debt include addressing your high-interest debt first or paying off the smallest debt first.
Take On a Side Hustle To Improve Your Income
Although reducing your expenses and debt are important steps to take on your journey towards better financial health, don't forget that you'll also need to improve your income. And, to do so, you might need to establish an additional income source.
Luckily, today, you are certainly not short of side hustle options to choose from! For example, you can become an Amazon or FBA seller or sell your own digital products online.
Nonetheless, as the competition gets fiercer by the minute, you'll need to tap into your entrepreneurial flair to succeed in such a competitive market! In the example above, you'll need to learn the basics of pricing amazon FBA products, marketing, selling, and customer service skills.
Consider Turning Your Hobby Into a Profitable Activity
If you don't wish to take on an additional side hustle and add complexity to your already busy schedule, you might consider monetizing your hobbies or pastimes. For example, if you love to draw or bring to life DIY creations, you could sell your art and crafts on marketplaces such as Etsy.
Alternatively, you might use your skills to offer to consult or freelancing services and bulk out your income.
Rent Out Your Property – Or Part of Your Property!
Your home, as well as other real estate properties you own, represent a crucial aspect of your investment portfolio. And, not just because you'll be able to sell them to free up cash!
Indeed, while you still have your properties, you can use them to boost your monthly earnings. To do so, you might consider renting out one of your apartments or homes on a long-term or short-term basis. For example, becoming an Airbnb host can help you make an additional $924 each month!
Other ways to use your properties to increase your income include:
● List an empty bedroom on Airbnb
● Lease your car
● Advertise on your vehicle
● Rent out your garage or storage room
Build an Emergency Fund
Although you might wish to use your earnings to bulk out your investments or repay your debt, don't forget about the importance of building an emergency fund. Indeed, a medical emergency, accident, or an unforeseen financial setback can have a catastrophic impact on your finances if you don't have an emergency fund in place!
If you need a clear goal to focus on, a good rule of thumb is that your emergency fund should be able to cover at least three months' worth of expenses.
Invest Every Month
Investing, also thanks to compound interest, can help you establish a solid fund to tap into when retiring. But how much should you be investing each month? Ideally, you should dedicate around 15-25% of your post-tax income to investments on a monthly basis.
However, of course, this entirely depends on your circumstances.
Learn How To Use Your Credit Card Properly
Credit cards are essential financial tools that help you keep up with daily expenses, afford major purchases, and leverage exclusive benefits. But, when used improperly, credit cards can become double-edged swords!
Luckily, there are some simple strategies that can help you keep your finances in check even if you use your credit card as your preferred payment method. These include sticking to a low credit utilization rate, making more than the minimum payment each month, only using the credit card for expenses you can afford, and checking your credit card statements for mistakes and inaccuracies.
Work With an Experienced Financial Advisor
Lastly, if you are struggling to resurface from a financial setback, don't think twice about investing in the services of an experienced financial advisor.
Although this might seem like an unnecessary expense at first, it can help you better understand your financial situation, set clear goals, and devise a plan to reach them within your pre-determined timeframes. And, don't forget that there is no better time to get started with rebuilding your finances than today!