A key focus of my blog is General Education. College is often thought to be the magic bullet for success for everyone, but is this the case for everyone in every arena? The following guest post looks this further and is entitled, Is College Necessary for Everybody?
* * *
When kids are in school, their parents and teachers tell them to work hard to get into college and get a good job. As a result, many people attend college after high school, while others go to college later in life to increase their earning potential. But is college necessary for everyone? You might not want to attend college if you don't enjoy school. Meanwhile, you might not be able to afford college even if you love school. Luckily, you don't have to go to college to be successful, but it can help. Whether you have a bachelor's degree or GED, anyone can succeed and find a career they love.
Does College Predict Success?
Many people thank their college education for their ability to get a high-paying job that allows them to pay for basic living expenses. In addition, some degrees have a high return on investment. For example, nurses with master's degrees typically earn more than those with associate's degrees, making it well worth investing in a lengthier college program. However, many jobs don't pay enough to make a college degree worth the expense, and there are several top-earning career fields you can enter without a degree.
Before you can determine whether college is crucial to your future career success, you should consider the type of career you want. For example, if you love pets and want to be a vet, you'll need a degree. Meanwhile, if you prefer building things with your hands, you don't need a woodworking degree to become a successful carpenter who owns their own business.
In general, going to college provides experiences to help you make connections you can use to further your career. However, a specialized degree isn't necessary for most positions. For example, anyone can become a digital marketer with the right skill set, especially if they're lucky enough to find job opportunities that offer training.
The Case Against College Degrees
A college degree is required for some careers, but not all. Therefore, the most important step is determining which type of career you want and the requirements for entering the job market. First, you should look at the general career path to determine if a degree might be required down the line. For example, you may be able to find an entry-level job where a degree isn't necessary, but if you want to become a manager, you might need one.
Of course, anyone can be successful with or without a college degree. Therefore, you must determine the skills necessary for your chosen career path and find ways to excel in them.
The Case For College Degrees
While some people can become successful without a degree, attending college can improve your chances of success. College graduates typically earn more than those with a high school diploma, and education is increasingly important to employers. Knowing you graduated college can show employers that you're goal-oriented even if you don't have a relevant degree. Even if the type of field you studied doesn't matter to an employer, they may still look for candidates with bachelor's degrees.
In addition to increased earning potential, many people believe college is essential for the experience alone. For most people, college is the best time of their lives because they're finally free to make their own decisions independently. Furthermore, many people learn how to become adults, meet new friends, harness a network for professional opportunities, and gain valuable work experience while studying at a university. In addition to the college experience itself, you can get more information about your chosen field, including certificates and internship opportunities you can't get anywhere else.
If you should go to college depends on several factors, including the industry you're entering and your definition of success.
Industry
Some industries require specialized degrees, while others don't. For example, to become a psychologist, you'll need a degree in psychology. Meanwhile, other careers prioritize relevant skills, such as technology and business. Meanwhile, those looking to enter creative fields may not need a degree; the hiring managers will look for relevant experience and a good portfolio.
Your Definition of Success
How you define success will determine whether college is necessary for you. For example, maybe you're someone who defines success based on your happiness at work. Individuals doing what they love may earn less, but their overall happiness makes their jobs easier and more enjoyable. Meanwhile, you might define success as starting your own business without a degree or getting a specialized nursing degree to work with a particular type of patient. Whatever the case, you must know what success looks and feels like for you to determine whether you need a degree.
Other Options
College isn't necessary for everyone, and there are other educational opportunities to help you advance your career.
Trade Schools
Trade schools can help you gain valuable experience in a particular field, such as automotive, plumbing, electrical, or aviation. You can also find medical trade schools offering programs for nursing, billing, and allied health jobs. Meanwhile, other options include culinary schools, tech schools, and beauty schools, depending on your interests.
Certifications
If you've already been in the workforce, you might not have the time to return to college. Certifications can be used in place of college degrees, especially if you already have relevant experience in a particular field. For example, you can get certifications in project management, digital marketing, website development and design, and teaching.
Experience
Sometimes real-life experience is more important to employers than a fancy degree. For example, if you can find a good job, you might be able to work your way up in a company and learn the skills you need to get a management position.
Should You Go To College?
Going to college is a highly personal decision no one can make for you. While your teachers and parents might want you to find a good school, it's not necessary for success. Instead, consider the type of career you want and whether pursuing higher education is worth it.
Megan Isola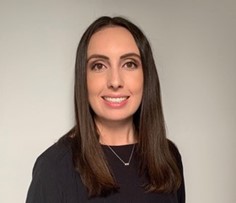 Megan Isola holds a Bachelor of Science in Hospitality and a minor in Business Marketing from Cal State University Chico. She enjoys going to concerts, trying new restaurants, and hanging out with friends.