Two focuses of my blog are Organizational/Management Discussions and Workplace Discussions. If you're in charge of a staff, you want to be the best manager you can be to get the best results out of your staff. The following contributed post is entitled, 3 Qualities Every Good Manager Should Have.
* * *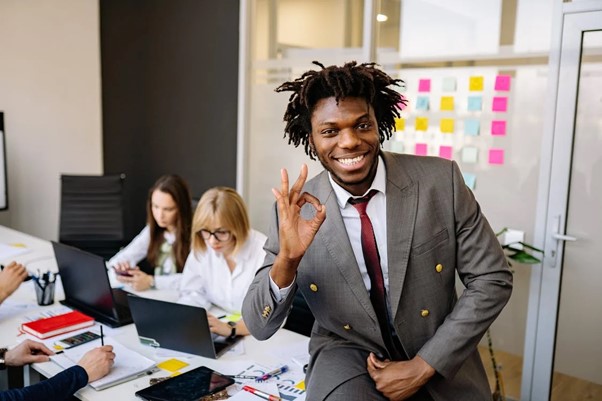 Having a solid leadership foundation is a must for every workplace. A good manager can make a big difference in how a company works and how its workers come together to achieve its goals. Statistics show that 50% of employees leave their companies because of their bosses. When you are a good manager, you can expect your employees to be happier and more fulfilled at their job. However, to be a good manager, you need the right set of skills. Here are some amazing qualities of a good manager.
1. Empathy
One of the best abilities of a manager is knowing when and how to relate and empathize with employees. Unfortunately, many employees don't feel management or leadership supports them or listens to them enough. If you are emotionally distant and unavailable, it can create a negative work environment and increase turnover rates.
Being a manager comes with many responsibilities, and you can easily lose sight of caring for your employees. However, it will help redirect some of your attention and focus to understanding certain daily tasks your team undertakes. That way, you would gain more insights into their working habits, learn some pain points and identify ways you can make the work environment more conducive for them to be productive.
2. Excellent leadership skills
Just because you are a manager doesn't mean you need to be stern and rule over your employees. Instead, it would be best if you focused on becoming a good and effective leader. What makes a leader good? You must learn how to motivate your staff, help them strengthen their weak points, and provide them with constructive feedback. But most importantly, a good leader must also be a servant leader, dedicated to ensuring that your team thrives and performs in a supportive environment. If you want to better serve your team, it would be good to brush up on some servant leadership articles.
When you are a good leader, your team will produce results with little to no supervision, value teamwork, and be encouraged to share suggestions more openly. It would also encourage them to be more confident and equipped to handle challenging times.
3. Accountability
One of the major differences between a good manager and a bad one is that the latter is always ready to blame someone else for their mistakes or failures. However, a good manager knows the importance of accountability and is ready to accept their mistakes. Instead of blaming their team members, they identify areas for improvement to avoid any future mishaps.
The best way to hold yourself and your team more accountable is by holding regular team meetings and post-project meetings and then providing feedback on how to improve in later tasks.
Being an effective manager means learning to become a good leader, supporting your workers, and holding yourself accountable. It doesn't happen overnight, but by making small changes in your managerial style, you can still become the best manager or leader you can ever be.