"Most successful people operate off a healthy fear of failure!"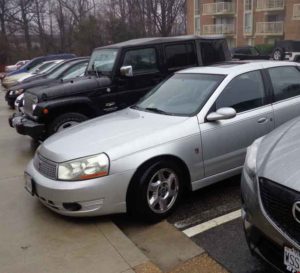 Three of the principles of my blog are: Creating Ecosystems of Success, Wealth Building and Long-Term Thought. Hell, I'll also pull in both Creative and Critical Thought. As we're riding into December of 2018, I've wondered what to write next. A friend of mine who runs her own magazine and has her own audience suggested that I write something about budgeting. I do intend to do that, but my mind thought back to something I wrote on the Examiner several years ago which will serve as a nice prelude to budgeting. It involves several important considerations when budgeting, and it might admittedly 'trigger' some people, but try to keep in mind the overarching messages.
I originally published a series called, You Still Don't Have a Car Yet? around 2012. It was inspired by a question from a lady friend who went to my church and whom I briefly dated. We bumped into each other again one Sunday and she was surprised that I still didn't have a car after getting rid of my old Saturn SL2 which was on its last leg. I heard in her voice that there was more to her question – something I'd experience again in the future.
Now, driving is expensive. It's by no means cheap to get on the road. You have to undergo a series of driving lessons with a professional to ensure you have a proper license and don't face issues revolving around Complaint Fraudulent License/ID down the line. When you get a car, it costs. On top of the original outlay, you need to make sure you can afford fuel, maintenance, tax, insurance and more. Upgrading really does require a lot of thought and financial commitment.
It's a topic that never gets old, and instead of resurrecting and republishing the entire series, I'm simply going to pull out its main points and discuss why I still don't own a vehicle six years later. Keep in mind that this piece was written from the perspective of a single man (due to life circumstances), and your life may be different. I hope you enjoy it and that it inspires discussion in your own circles. So, let's dive in.
* * *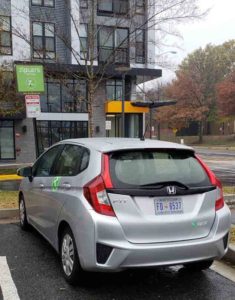 My personal finances crashed and hit rock bottom right around 2011 – two years into my federal science career. I started my career with very little savings based upon my educational path and life circumstances. I was still a new homeowner and just paid out my entire $8,500 "Obama Tax Credit" for a condominium project I didn't know about before closing – the first of many 'assessments' over the years which ended up equaling the price of a brand-new car. I also tried my hand in the investing world, at one point trying to do too many things at once, both money- and time-wise. The result was getting into a debt hole of greater than $20,000 on top of my student loan and other bills.
Around that time, I was fortunate that two friends shared Dave Ramsey's "Financial Peace University (FPU)" with me and over the course of the next five to six years, they invited me to help teach the class with them at our church. I was also fortunate that I met a mentor who 'adopted' me into his group of proteges. He was very strong-willed and had a business background. He both taught me and stayed on me about some important aspects of money including: understanding what a 'Net Worth' is, saving into my retirement account and getting my 'Matching Contribution', and understanding the 'Law of Compounding Interest'.
Now armed with this new information, it started guiding my decision making. FPU is admittedly just one of many financial programs out there, and it works very well. There are several others, but for the sake of my familiarity with it I'll discuss it. A major pillar of it is budgeting – numerically think about your 'needs' and 'wants' with the aim of getting out of debt, building up an 'Emergency Fund' and then positioning yourself to stay 'liquid', invest, and give. To get a feel for why this important, I'll once again refer you to back to Ylan Q. Mui's 2016 article from the Washington Post entitled; The shocking number of Americans who can't cover a $400 expense.
This is a good place to introduce the concept of 'Cash Flow'. Cash flow is simply the amount of money you have left over once all your monthly bills and obligations are paid. The greater your expenses and debts are, the less cash flow you'll have. The less they are, the greater your cashflow will be and the more life choices you'll have. You'll probably also have a healthier state of mind and body as financial stress can impact your overall quality of life.
When I looked at my budget in 2012, I sought to identify where I was trying to go in life and then what my needs and wants were. I wanted to live in a place of abundance, and I didn't ever want to feel the shackles of debt again. I also didn't want to be in position to have to ask relatives or friends for financial help ever again. Finally, I wanted to go that next step where I had an emergency fund, where I could get some investments, and lastly where I could help others – giving back to my alma maters for example.
While there were quite a few surprises in my condominium complex, it was a smart buy because it was right next to the metro. As such owning a car became less of a priority. Let's unpack that a little bit. Keep in mind that I'm not telling anyone that they should get rid their car.
For you it might be something else and this would admittedly my approach may not work in cities like: Atlanta, Buffalo and Charlotte. In any case when I looked at my budget, getting rid of my car meant getting rid of: car insurance, gas charges, upkeep and maintenance, having to renew the vehicle's registration, and any other associated costs. The state of Virginia charges personal property taxes on vehicles for example.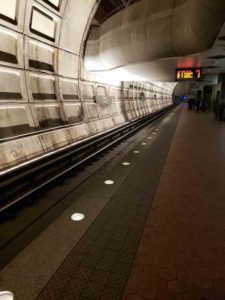 Yes, it was strange at first not having a car in my parking space and not being able to jump in a vehicle and drive off whenever I wanted to. As I describe later though I adjusted. It was a 'trade off' as the great Dr. Thomas Sowell says – giving up something in the short-term for what I saw as a greater gain in the long-term. I included the game of Chess in the title because like this, winning that game involves an understanding of the value of the pieces in your army, and in some cases, sacrificing your lesser pieces early on to ultimately win the game.
Let's move on to some other important concepts. Among the things I learned from Robert T. Kiyosaki's Rich Dad Poor Dad books were the concepts of 'Assets' and 'Liabilities'. Under Robert's definitions, assets are things that put money in your pocket every month, while liabilities are things that take money out of your pocket every month.
One of the things he described in his books under liabilities was cars. Was he saying not to buy cars? No, but he was encouraging his readers to look at finances in alternative ways – in this case while cars are symbols of power for some people, they also ultimately take money out of our pockets.
Speaking of which, something that's been documented in numerous books and which wasn't explained to me early on was that brand-new cars depreciate significantly as soon as you drive them off the lot. This is something I pondered as I decided to get rid of my car and not immediately get another one. I also realized that I was never really a 'car guy' meaning that I never really fantasized or obsessed over them. In fact, I got to a point where saw them as 'necessary evils' in a way which were put here to keep us dependent on the energy and auto industries, and at the mercy of those running them.
I'd like to now introduce the concept of 'Minimalism'. Though this was always a part of my nature, I didn't know what exactly it was though I had been called both 'cheap' and 'frugal' in my lifetime. Minimalism is basically the practice of getting what you need, and not wastefully looking to consume more. I credit writer and YouTube content creator Aaron Clarey for the term because I first heard it from him – something he encourages – something which goes against the grain of most of our society. If you're in the mood for a laugh, his video content on culture and economics are both very funny and insightful.
* * *
"If you live right next to the metro, why would you own car?" I'm going to say something controversial here. I've gotten this reaction from a certain group of people. It's the same group of people who are content to eat soup and sandwiches according to my Dad as described in my piece entitled; Challenging Misconceptions in Wealth, Income and Privilege. I've gotten the 'side-eye' from another group of people, and for the single guys reading this, I'll just say that many ladies frown upon a man who doesn't own a car. Interestingly the other more important aspects I described above usually don't come up in conversations about why I don't own one.
I've also been 'clowned' about it in some instances. When you're doing something like this, knowing in your heart why you're doing it, and keeping your goals in mind is very, very critical when someone challenges you. Oh, and if you've thought it out and it's working, don't argue with anyone over it. It's not worth it. This is an instance where even in adulthood, being the leader of your own life and not caving into peer pressure is key.
How does one get by without owning a car? Well again it helps to live right next door to a metro system. My first year of college at SUNY Brockport, I was amazed by the number of classmates from New York City who didn't have their driver's licenses. Where they were from, they just didn't need them and openly admitted that.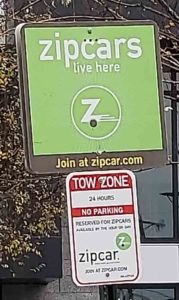 Once I got rid of my car, I now noticed that there were quite a few other people in the Washington, DC metro area using "Zipcars". Then within the last couple of years 'ride share' programs and 'apps' like "Uber" and "Lyft" became prevalent. Admittedly if you need to go to an area that's further out, it usually requires some planning – maybe using a Zipcar, or maybe just renting one, but again you must keep your overarching goals in mind.
Again, it's a tradeoff. There's a definite convenience to getting in your car whenever you want to and zipping off some place, and that's what you're paying for when you own one unless of course it's giving you some sort of social prestige or personal confidence boost. How much is that convenience worth to you?
So in summary, again I'm not telling anyone what they should do with their lives. I chose to make a tradeoff (a car and certain people) with specific goals in mind. Now that I had a grasp on money and finance as described above, my new 'drivers' (no pun intended) were:
• To become 'financially peaceful' and to build wealth;
• To be able to handle all the costs associated with homeownership – something I stumbled into which came with its own set of financial costs and surprises and;
• To maximize my cashflow so that I could save, invest and to be able to give.
In terms of giving, we often think about giving to our churches and alma maters but sometimes there are other needs. A fellow alumnus from Johnson C. Smith University recently needed to raise money to buy winter clothes for the students at his school in Grand Rapids, MI. Because of some of the personal choices I'd made, I was easily able to support his effort and help the kids in his community stay warm this winter.
Again, major components to all of this are long-term thought, and budgeting which I'm going to cover shortly in its own blog post. Another important piece is being a secure individual, following the beat of your own drummer and not being peer pressured into keeping up with other people's thoughts of what's acceptable for your life. The other piece is being malleable and willing to continue to learn more information and applying it to your life.
* * *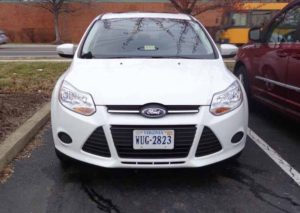 I'm going to end this post with some quotes. The opening quote for this piece is from the popular and outspoken sports talk show host Colin Cowherd who weaves life parables into his sports commentary. This one involves our personal drivers and motivations. "My investing advice to the average individual, is don't be average," is a quote that has stayed with me from Robert Kiyosaki's books. It involves thinking outside of the box and doing the opposite of the crowd.
Dave Ramsey's famous quote is, "We're going to live like no one else, so later we can live like no one else!" It involves making temporary sacrifices for greater gains later. Finally, one of the content creators on a YouTube show I regularly watch often says to, "Keep your savings high, and your overhead low!" I think you get the picture. What are your motivations and where are trying to go in your life?
Thank you for taking the time to read this blog post. If you enjoyed this one, you might also enjoy:
• Your Net Worth, Your Gross Salary, and what they mean
• A look at the Law of Compounding Interest and why you should care
• My personal experience with Dave Ramsey's Debt Snowball revisited
• The difference between being cheap and frugal
• We should've bought Facebook and Bitcoin stock: An Investing and technology story
• Challenging misconceptions and stereotypes in class, household income, wealth and privilege
If you've found value here and think it would benefit others, please share it and or leave a comment. To receive all of the most up to date content from the Big Words Blog Site, subscribe using the subscription box in the right-hand column in this post and throughout the site, or by adding the link to my RSS feed to your feedreader. Please visit my YouTube channel entitled, Big Discussions76. Lastly follow me on Twitter at @BWArePowerful, on Instagram at @anwaryusef76, and at the Big Words Blog Site Facebook page. While my main areas of focus are Education, STEM and Financial Literacy, there are other blogs/sites I endorse which can be found on that particular page of my site.