Three of the focuses of my blog are Financial Literacy/Money, Business/Entrepreneurship and Technology. In today's digital age, computer literacy is critical to working on any staff in any organization. It therefore becomes very important to create a computer literate team. The following contributed post is thus entitled; Interface: Creating A Computer Literate Team.
* * *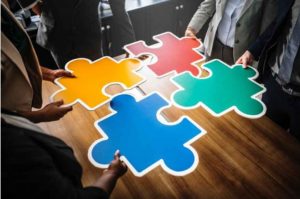 As time goes on, computers are playing an increasingly central role in the work which businesses have to do. With most of the data your company uses being stored on machines like this, and all of the software you need to do your job having to have them to run, it's impossible to avoid filling your offices and back rooms with devices like this. Of course, though, it isn't enough to simply have the hardware. Along with this, you also need to have a team of people who all have the skills to do their jobs. To help you in achieving this goal, this post will be exploring the steps which have to be taken to make someone computer literate.
Learning
This all hard to start with some learning, as these sorts of machines aren't exactly easy to use when you first get started. Thankfully, there are loads of companies out there offering basic computer courses in a range of different topics. This makes it possible to tailor the learning your employees go through to the work which it will be applied to when all is said and done. There aren't many fields out there which allow you to be so specific.
Practice
Practice is important when it comes to learning anything, and technology is no exception. If your employees don't have computers at home, they need a chance to have some fun and explore them properly while they are at work. Nothing is scarier than the unknown, and this can quickly be wiped away once your team all know how they're supposed to do their jobs. Of course, this is the same with most of the tools your company uses.
Confidence
It's easy to become worried about using computers when you're told that viruses are dangerous, files can be lost, and the machines are fragile. While all of this is true, though, it doesn't mean that they will break when you're using them for normal jobs. It's worth working hard to make sure that your employees have the right skills when it comes to computers, but it's also crucial that they feel confident enough to use them.
Support
Finally, as the last area to consider, it's time to think about the support your teams can get while they are working. There is nothing which boosts confidence more than knowing that you have a professional waiting to give you a hand whenever you need it, and outsourced IT support has become a huge market because of it. Of course, though, you need to read plenty of reviews before choosing a company like this, as they will all offer different levels of service.
With all of this in mind, you should be feeling ready to get started on the time you put into building a computer literate team for your business. A lot of companies struggle in this area, finding it hard to know where to turn when their teams are bad with these machines. Of course, though, this never has to be the case, especially when you're willing to put some time into making it better.