The first principle of my blog is Creating Ecosystems of Success. Two of the focuses of my blog are Financial Literacy/Money and Business/Entrepreneurship. Arguably our most valuable resource is time and the same is true for your business enterprise. It's thus valuable to maximize time and not waste it. The following contributed post is entitled; Where Your Business Is Wasting Time And What To Do About It.
* * *
Do you realize that your business could actually be wasting an inordinate amount of time? If you're not actively making sure your business is being as productive as possible and making the most of time and other resources you have available, you might really struggle to make your business a success.
Below, we're going to discuss why your business is wasting time and what you can do about it. Take a look and you'll change your business for the better: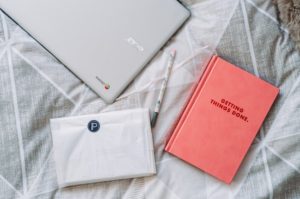 You're Still Doing Reports That Are No Longer Necessary
There's a tendency in both public and private sector businesses to do reports more often than necessary. Compiling these reports is without question one of the biggest wastes of time and resources. Not only is time wasted when they are created, but by even looking at them and discussing them!
Using Social Media Too Often
You do need to use social media as a business, but if it isn't being used properly then it's just a huge waste of time. One specific mistake often made is that companies aren't looking at the analytics of their social media promotion – if you're not looking at this how will you ever know if it's working? Algorithm changes are something you need to take into account too. This means analytics and data reporting are essential. Hiring a social media manager who has got to grips with all of this will be a huge help.
Not Updating Your Outdated Processes
Just because something worked when you started business 10 years ago doesn't mean that it needs to be done in the same way today. If this is your attitude then you probably have a ton of outdated processes that need to be updated. There are likely all kinds of software and machinery that can help you to become more productive and efficient; letting computers take control of workflow management can save time, increase efficiency, and more.
You're Not Outsourcing Correctly
Outsourcing correctly is imperative to your business. Business IT Consulting for example, can help your business to save a ton of time, as well as a fortune in terms of saved downtime. With the right partners you can make your business far more efficient. You have to get rid of the urge to keep everything in house, as this is never the most effective thing to do!
Communicating Too Much
If employees are always communicating by email or chat, it can be a waste of everybody's time. Encouraging open communication is a must, but there's a difference between communicating productively and communicating all day without really getting anything done. Make sure they know the difference. You shouldn't micromanage or ban them from talking, but they should know how to do so effectively.
Are you wasting time in your business any of the above ways? What are you going to do about it? Leave your own thoughts below. Thanks for reading!