Two focuses of my blog are Creating Ecosystems of Success and Health/Wellness. A key to life is understanding how to properly spend your spare time, as it can't all be spent working. The following contributed post is entitled, Simple Ways To Spend Your Spare Time.
* * *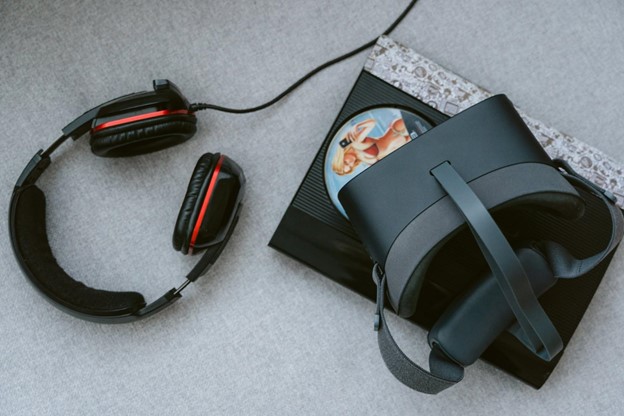 Looking for a way to pass your spare time? You're in luck. Of course, different people are going to have different interests and hobbies, so there's unlimited scope for different types of activities to take up your time. But here are a few suggestions that could help to get the ball rolling. You'll have plenty to occupy yourself with in next to no time!
Gaming
Gaming is one of the most commonly engaged with pastimes. It allows you to take a step back from the real world and immerse yourself in some escapism that allows you to explore different areas and skills. From family friendly games to puzzle games, shooter games, team games or the best gambling apps to win money, there's a sea of different options out there. Only you can determine which options tick your boxes and which you might rather avoid. You can even get involved in gaming communities if you want to add a social element to your gaming ventures.
Instruments
Ever considered picking up an instrument? Why not try it out now? Sure, we may associate learning musical instruments with children and children's hobbies or extracurricular activities, but there's absolutely no reason you can't pick this up as an adult. Sure, we might not have quite as much time to dedicate to practice, but you can definitely get on board with the basics and improve your skills over time in your spare time. The world is your oyster on this one. You can follow free online video tutorials and blog posts, which are abundant nowadays, or you could go all in and hire a tutor or teacher who can get you off to the best start possible. Choose someone with good reviews in your local area who is also available to match your time schedule. This can become a strong and lasting bond that sees you develop a truly unique new life skill and hobby!
Days Out
Many of us get roped into the same old routines, engaging with the same activities on an ongoing basis, over and over. Why not try heading out on a different day out to what you're used to? This could stray outside of the realms of meals out and the cinema. Instead, why not consider visiting a local sight or cultural attraction. Museums, art galleries, science centres, castles, landmarks… the list goes on. Alternatively, an activity like water sports, winter sports or team sports can be fun too. Ice skating, archery, basketball, fencing. The world is your oyster. Try heading out alone, with friends or even on planned group excursions. If you have more time on your hands, you can even plan trips, such as vacations, holidays, camping, road trips and more. These require more planning, but tend to create truly lasting experiences and memories.
Niche Hobbies
Have you been wanting to pick up a hobby for a while? Now is the time to explore it. Look into local groups, pick up any equipment you need and carve out time in your schedule to accommodate it. Whether that's night time, outdoor activities with a pvs 14, pottery classes at a college or community centre or joining hiking groups with people in the local area. Whatever has been interesting you, take some time to explore it!
Relaxation
We all need some time for some rest and relaxation. So, make sure to create time for it in your busy schedule. Different people relax in different ways, so this one will be entirely subjective, but take some time to think and determine what you like to do when letting your hair down. This could be a spa day, a relaxing bath, a film on the sofa, a walk in the countryside or anything else that brings a smile to your face.
Freelancing
Got spare time and want to generate some extra money? Why not consider building and developing a freelance skill? This can not only be something you enjoy, but something you're financially rewarded for too. Now, there are measures you need to take before diving into the deep end with this. First and foremost, you'll need to register yourself as self employed. This will see you receive a UTR number which will allow you to file a self assessment at the end of the tax year, ensuring you pay your taxes correctly and that the government can track your income. Next, you need to determine what skill you're going to cash in on. Good examples include copywriting, graphic design, accounting and so much more. Next, you need to find some clients. This means getting your name out there. Look for advertisements on job boards or professional social media platforms like LinkedIn. Create yourself a website with a portfolio if you have more money to put into the venture.
There really is a lot to do besides sitting at home feeling bored. So, why not try out some of the options highlighted above, or use these as a springboard to start researching alternative activities you can get involved in.