The first principle of my blog is Creating Ecosystems of Success and a key focus is Health/Wellness. A key problem many people have is not respecting their own time. Unfortunately time management is not something that is taught across the board. The following contributed post is entitled, 3 Tips for Being More Respectful of Your Time.
* * *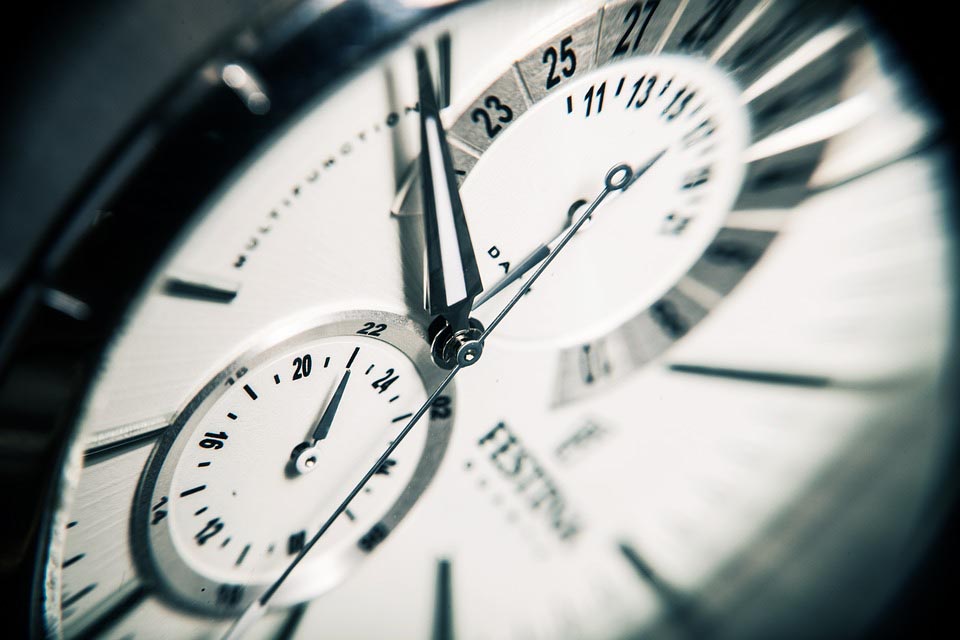 In life, there are all sorts of resources of various types that you might have plenty of – or very little of – depending on a broad variety of circumstances.
One thing that everyone has equal access to, however, is the time available in a given day. No matter whether you are the most quick-witted and enterprising business guru in the land, or someone much more ordinary, you will never have more than 24 hours in a day to spend attending to your chores, chasing your dreams, and all the rest.
Very often, we end up convincing ourselves that the reason why we don't do the sorts of things we would ideally want to do in life, is because we just "don't have enough time."
While time constraints are obviously real, it's also true that we frequently sabotage ourselves and develop a distorted sense of what is and isn't possible, due to the fact that we aren't as respectful and thoughtful of our time as we should be.
In her book "168 Hours," the writer Laura Vanderkam details many examples of successful people in a variety of fields who have nonetheless managed to juggle their hobbies and personal lives alongside fruitful careers. The secret? They always found a way to squeeze in a bit of time on a regular basis for the things they were really passionate about, even in spite of all the odds.
Vanderkam shares one particularly telling anecdote in the book, where she describes having read a publication where various members of the public waxed lyrical about the brilliant things they would do if they only had an extra 20 minutes or so a day to spend. Predictably, there were a lot of people who were apparently going to live out their dreams and pursue their hobbies if only that extra sliver of time would materialise.
Considering the fact, however, that the average person spends several hours a day watching television – this can't help but ring a bit hollow.
Here are a few tips for being more respectful of your time in general, so that you can live your life in line with your true values, hopes, and principles.
Consider auditing your time for a while to see just where it's actually going
In "168 Hours," Vanderkam proposes a great exercise for raising time-awareness – that is, keeping daily "timesheets," detailing how you spend all your time for at least a week or two at a stretch.
This isn't necessarily meant to be a permanently ongoing exercise. The key point is that it will shine a light on just what's actually happening with your time, so that you are no longer likely to be so inclined to feel as though the minutes and hours have just swept by in a blur.
After doing this exercise for a few days, you might be shocked to find just how much of your "working hours" were actually spent on browsing the web. Or how many of your evening leisure and relaxation hours were not actually spent on entertainment, time with friends and family, or relaxation, but were rather dedicated to checking work emails after hours.
There is a famous old saying that "what gets measured, gets improved." By the same token, if you never actually track how you're spending your time, you will inevitably have a very limited scope for mastering it and treating it with more respect.
Realise that outsourcing certain things is often a great way of freeing up more time
Generally speaking, it's quite common for people to be reluctant to spend money outsourcing things that they could – if pushed – do by themselves.
Of course, it's good to be self-reliant and not to spend money gratuitously, but both in your working life and your personal life, it will often be the case that "outsourcing" various tasks, projects, and chores, is one of the best and most reliable ways of freeing up more time that you can then spend more fruitfully.
If you are an entrepreneur, for example, there is quite a good chance that you will naturally be predisposed to try to micromanage your business as much as possible. But everyone has limited time, a limited range of skill sets, and a limited amount of energy to spend on a given day.
Bringing a third party network management company on board, for example, might therefore not only mean that this dimension of your business gets handled more effectively, but that you also suddenly find you have far more time and energy available in your day to spend on other things.
Use the power of your environment to keep you focused and on point
There is a popular idea in productivity-focused circles that suggests that willpower is the end-all-be-all when it comes to things like proper time management.
While willpower is certainly important, however, it is not a resource you can draw on endlessly in order to try and structure and arrange every aspect of your daily existence. According to the psychologist Kelly McGonigal, author of "The Willpower Instinct," research suggests that willpower is actually a finite and expendable resource. If you try to rely on it too heavily for too many things, you're setting yourself up for burnout and failure.
In order to be more respectful of your own time, and to manage your time more effectively, one of the most powerful things you could do would be to use the power of your environment to keep you focused and on point.
What exactly does this mean?
Well, essentially it means that as human beings we are all inclined to follow the path of least resistance, by default. The way you structure your environment can therefore serve to nudge you down more or less fruitful and intentional paths, requiring varying degrees of willpower.
When it comes to being more respectful of your time, a good environmental shift might be something like installing a web blocker on your computer to keep distracting sites at bay during certain hours. Or, surrounding yourself with people who will keep an eye on you and keep you accountable if you're supposed to be meeting a certain deadline by a certain time.