Two focuses of my blog are Creating Ecosystems of Success and Health/Wellness. With Covid-19, this may be an especially long winter. Similar to most of the year, using the time wisely will be of the utmost importance even if just for your personal health. The following contributed post is entitled, 4 Ways to Make the Most of Time at Home this Winter.
* * *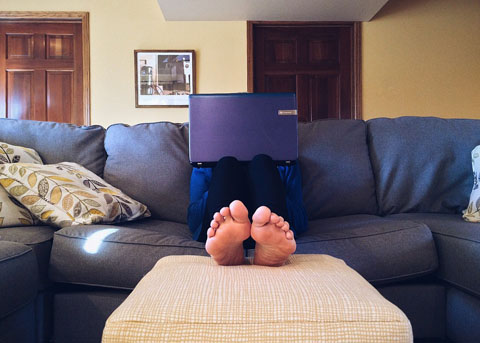 Image Pixabay CC0 License
Over the past year, you have likely spent more time at home than ever before due to the pandemic. As the weather starts to grow colder and the winter arrives, you may be starting to spend more time at home once again. If you are worried that you will struggle to stay occupied at home over the winter, then it may help to plan some ideas to fill your time. Now is the perfect opportunity to acquire new interests and to rediscover past hobbies. If you are looking for ideas to keep you entertained at home, why not give some of these a try?
1. Learn a Language
Learning a language is an excellent way to spend time and could be extremely useful. If you love traveling, why not learn the language of your favorite vacation destination? Alternatively, why not master a language that will further your career? Bi-lingual employees are always in high demand. You could even make a complete career change based on your new language skills, such as teaching English as a foreign language or working as an interpreter.
2. Discover Fascinating Facts
Everyone loves to learn fascinating facts, so why not do some research and discover new information to impress your friends with? You are sure to be the most popular member of your quiz team when armed with all these facts! With a little research, you can find out everything from who chrese evans is, to which country consumes the most chocolate. There is a whole world of information out there just waiting to be discovered.
3. Acquire a New Skill
If you want to use your time at home wisely, then learning a new skill is a great idea. Now is the perfect time to learn that skill that you have always wanted to master, but never had the time. If you have always wanted to learn to cook like a pro or to play the guitar like a rock star, then now could be your perfect chance to do it! Why not seize this window of opportunity and give it a go!
If you live with your family, why not see if they would be interested in learning something new? Developing a new skill can be so much more fun when you are learning alongside someone else and sharing the learning journey.
4. Reconnect with Friends
During the first stay at home order, many people found that they felt lonely and isolated. To avoid this, it is crucial to try and nurture your wellbeing as much as possible. While you may not be out and about during the lockdown and unable to meet up with people in-person, it is essential to connect with others during this time. With extra time spent at home, you may find that you have the opportunity to get back in touch with family members and friends that you don't usually have the time to speak with.
Reconnecting with loved ones and learning new things will certainly keep you busy while at home.