Two focuses of my blog are Financial Literacy/Money and Technology. A car is one of your most important expenses and similar to houses, if done improperly, it can have long last ramifications. The following contributed post is entitled, 3 Tips For Buying Your First Car The Smart Way.
* * *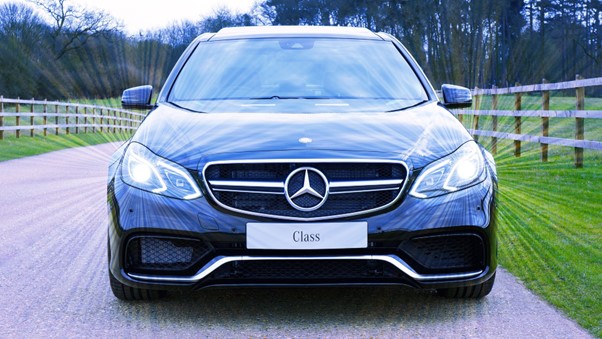 Image Credit: Mikes-Photography for Pixabay.
Buying your first car is an exciting time, and it's something you'll want to do as early as possible. It's not exactly something you should rush into, though. You could end up getting the wrong car and making a few mistakes if you do. You'll want to do it the smart way, which means knowing what you're doing.
Using a few car-buying tips makes sure you do exactly that, with three top ones standing out. If you're about to buy your first car, it's worth diving into them.
Buying Your First Car The Smart Way: 3 Top Tips
1. Get Preapproved For A Loan
For your first car, you could need a personal loan to pay for it. It's not worth waiting until you're at the dealership to get this. Instead, you'll want to go to the dealership knowing exactly how much you're able to spend. By getting preapproval for the loan, you can do exactly that.
Once you have this, you can narrow down your options much better, while also making sure you can afford the repayments.
2. Don't Get Too Much Car
When you're buying your first car, it's easy to get caught up in your options and start considering larger and more powerful options. These mightn't be the best-recommended, though. They could end up being too powerful for you to handle, and they'll come at quite a large cost.
Coupled with that are the ongoing expenses that they'll end up coming with. Larger, more powerful cars tend to have higher insurance premiums and cost more to fuel up. If you go overboard with your car, it could end up being too much to keep it on the road. Avoid that as much as possible.
3. Don't Get Add-Ons At The Dealership
If you're looking to keep costs low when you're buying your car, it's worth avoiding getting any add-ons at the dealership. These usually come at a heavy markup and are where the dealership makes most of its profit. You could get these somewhere else at a fraction of the cost.
Protection plans, warranties, and insurance can all be part of this, as are the things that could be physically added to your car. These mightn't be worth the cost when you get them at a dealership. By looking elsewhere, you could get the exact same thing – if not a better option – for a more affordable price.
Buying Your First Car The Smart Way: Wrapping Up
Buying your first car the smart way doesn't have to be complicated. It could be much easier than you'd think, and you shouldn't have a problem getting the perfect one for you. All you'll need are a few car-buying tips to help with this.
Not getting add-ons at the dealership, getting preapproved for a loan, and not getting too much car will all be parts of this. While that could mean spending a little longer finding the perfect option for you, it'll be more than worth it once you're on the road.