Three focuses of my blog are Financial Literacy/Money, Home/Living Discussions and Home/Property Discussions. One of the biggest financial questions we all face is whether continue rent or buy a home. In some instances homeowners ponder whether it's more feasible to downsize and rent. The following guest post is entitled, The Pros and Cons of Renting vs. Buying a House.
* * *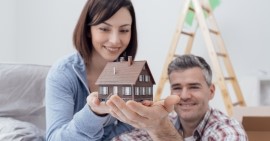 If you're like most young professionals, you probably dream of owning your own home one day. But is that the right move for you? There are pros and cons to renting and buying, so it's crucial to weigh your options carefully before deciding. Keep reading to learn more about the advantages and disadvantages of each option.
Renting Pros
More flexibility
One of the main benefits of renting is that it's much more flexible than buying. If your job transfers you to a new city, you can easily move out without worrying about selling your house. This is helpful when you're first starting in your career and you're not sure where you'll be long-term.
Additionally, having more flexibility is great if you're not ready to commit to an area. Maybe you want to live in the city for a few years before moving to the suburbs. Or maybe you want to try out different neighborhoods until you find one you love.
Less responsibility
When you rent a house, you don't have to worry about things like painting, repairs, or landscaping. You also don't have to worry about property taxes, homeowners insurance, or HOA fees. This can be a relief if you're not interested in taking on those responsibilities.
Renting a house also means you don't have to worry about the long-term maintenance of the property. Over time, all houses need new roofs, new appliances, and other major repairs. As a homeowner, you would be responsible for those costs. But as a renter, your landlord would have to foot the bill.
Of course, this doesn't mean that there are no responsibilities at all when you're renting. You'll still need to take care of the property and keep it clean. And you may be responsible for small repairs, like fixing a leaky faucet or changing a light bulb.
Renting Cons
No Equity
One of the disadvantages of renting is that you don't build equity in the property. When you buy a house, you gradually pay off the mortgage and eventually own the property outright. But when you rent, you never really own anything.
This can be a problem if you ever want to move or if you need to sell your house. If you're renting, you'll have to find a new place to live and may not get as much money for your house as you would if you were selling it.
Rental fee changes
If you're a renter, one thing to be aware of is that your rental fee can change at any time. Your landlord may raise the rent due to inflation or because they need to cover increased costs (like property taxes or repairs).
This can be frustrating if you're on a tight budget. But it's important to remember that landlords are businesses, and need to make a profit to continue renting out their properties. Try to budget for possible rent increases, and be prepared to move if you can't afford the new rate.
Buying Pros
Builds equity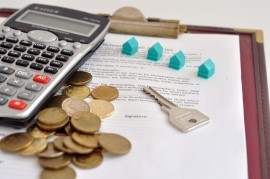 One of the benefits of owning a house is that you gradually build equity in the property. Over time, you pay off the mortgage and eventually own the property outright. This can be a huge advantage if you ever want to sell or if you need to borrow money against your house.
Additionally, owning a house can be a great investment. If you ever decide to sell, you can usually make a profit on the sale. And if you keep your house for a long time, the value will continue to increase.
Lower long-term monthly fee
Mortgage payments are lower than rental fees in the long term for a few reasons. First, when you buy a house, you are essentially borrowing money from a bank to purchase the home. With this, you can spread the cost of the home over a longer period, which results in smaller monthly mortgage payments.
Mortgage lenders also only require that you make monthly payments until you have fully paid off your mortgage. This means that you will own your home outright in a relatively short time, depending on the terms of your mortgage.
Additionally, as you make your monthly mortgage payments, you are building equity in the property. This means that over time, your home will become more and more valuable, and you will be able to sell it for a higher price than what you initially paid for it.
Conversely, your monthly expenses will always be the same, regardless of how long you stay in the property. As a result, renting can be more expensive in the long term than buying a house.
Buying Cons
Mortgages can be complicated
Mortgages can be complicated because they involve a lot of legal and financial terminology. You need to understand all the details of the mortgage contract before signing it, or you may end up in a lot of debt.
Mortgage lenders may also require that you meet certain requirements, like a minimum credit score or down payment amount. If you don't meet these requirements, you may not be able to get a mortgage at all.
More responsibility
When you own a house, you are responsible for all costs related to the property. This includes things like repairs, replacements, and property taxes. If something goes wrong with the house, it's up to you to fix it.
This can be a lot of work, and it's essential to be prepared for it before you buy a house. Make sure you have the money saved up for repairs and be prepared to budget for them in the future. Additionally, make sure you know what your local property taxes are and how much they will increase each year.
Owning a house also means that you are responsible for maintaining the property. This includes things like mowing the lawn, trimming the bushes, and shoveling the snow. If you don't want to do these things yourself, you'll need to hire someone to do them for you. All of this extra responsibility can be a lot to handle, so make sure you are ready for it before buying a house.
Whether you decide to rent or buy a house, there are pros and cons to both options. Consider the pros and cons before making your choice. Ultimately, the best option for you will depend on your specific circumstances.