Two focuses of my blog are Home/Living Discussions and Home/Property Discussions. If you live in a rural area or an area surrounded by forest, trees are a significant concern and you have to have a feel for what to do with those on your property. The following contributed post is entitled, Removing A Tree That's Damaging Your Property: What To Do!
* * *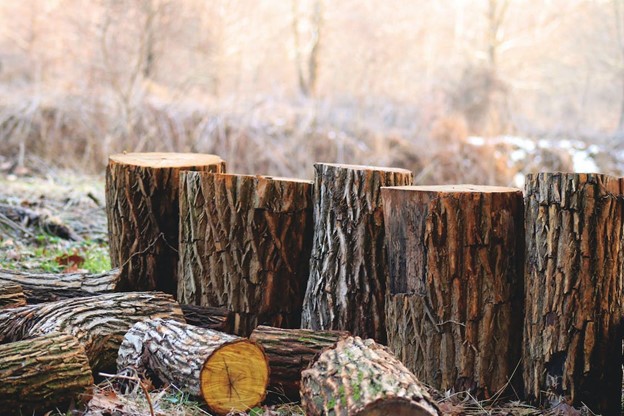 Trees are clearly very important for our planet. They play a big role in taking in carbon dioxide and breathing out fresh oxygen for us to enjoy. Generally, we want to avoid chopping down trees as much as possible.
Unfortunately, there are times when you have no other choice. Often, trees can be planted and then grow out of control. They live for decades without causing problems, and then they start to encroach on your property. The branches extend out towards your home, the trunk starts leaning towards your house, and you can genuinely be worried.
So, what do you do when a tree is damaging your property – or could start causing serious property damage?
Check where the tree is planted
Is the tree in your garden or on part of your property? If so, it will be your responsibility and you will need to get rid of it.
If it is outside of your property, things get a bit more complicated.
When the tree is on public land or land owned by the council – such as the sidewalk – it is the council's responsibility to remove it. As a result, you will need to get in touch with your local government to explain the issue. They should then book a service to go down and cut down the tree for you.
When the tree is in a neighbor's garden, it is their duty to deal with it. You are legally allowed to complain about the height of a neighbor's tree if it is disrupting your property or causing any damage. You're technically also allowed to get the neighbor to pay for any property repairs if their tree caused the damage! The best cause of action is to talk to the neighbor, show them how the tree is damaging your home, and hopefully, they oblige and cut it down.
Technically, they should be the ones to pay for the tree-felling service, but you could offer to pay if it sweetens the deal and speeds things along.
Find a tree removal
Naturally, if you have to remove the tree from your own property, you need to find a tree removal service. There are plenty around, but pay close attention to the services they provide. Many will chop down the tree and leave you with a stump.
Now, this isn't necessarily a bad idea as there are loads of cool and quirky things you can do with a tree stump. But, you will have to look for tree root disposal near me if you want to get rid of the stump as well. Personally, keeping the stump is a fun idea as it can be used as an extra element of decoration in your garden.
In all honesty, the only confusing aspect of removing a tree that's damaging your property is understanding who is responsible for it. If it grows on your property, you are allowed to do whatever you want with it. The tricky thing is when it grows on a neighbor's property or the sidewalk as you have to rely on others to get the job done.