A key focus of my blog is Financial Literacy/Money. Many people like to buy brand new items. In many instances though, used items can be a powerful strategy. The following contributed post is entitled, The Benefits Of Buying Used.
* * *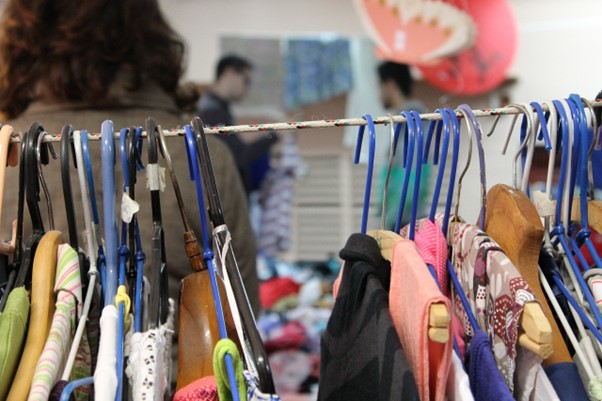 If you are someone who usually buys the things you need for your home and business new, then you are probably wondering about how you can save money, and the answer is undoubtedly buying used.
However, if you have never bought anything used before, you might be wondering what the benefits of secondhand are, so let's take a look at them right now.
Save money
As we touched on above, whether you are buying iPhone 6S Plus that has been used and fully refurbishes, or a used car, when you choose to buy goods that have already had a life, you will save a huge amount of money, and these days, even used goods often come with a warranty and a full guarantee, so you have nothing to worry about.
Good for the planet
When you buy used, you are not causing the demand for new items to increase, which means fewer finite resources are needed and less carbon is produced. If this is important to you on a personal level, then it makes sense to buy used, but it can also make sense on a business level too.
These days, customers are looking to buy from companies who are ethical and who care about the planet, if you buy used IT equipment or recycled paper or things of that nature, then you can talk about them and how you are trying to be more ethical thus saving money and boosting your brand credentials in the process. You know it makes sense.
It helps people
Buying used goods can also help people. If you buy directly from people in your neighborhood, you might end up supplying them with the few dollars they need for the grocery shop or to pay the electricity bill that week. And if you buy from a thrift store, you will help to fund many good causes too. If you are someone who likes to help those less fortunate, then buying used is a good way to do that because it benefits your wallet and the charities and people who live around you too.
Cut down on packaging
Packaging, especially plastic packaging is a really bad thing for the environment and those of us who live on the planet. Obviously, when you buy used more often you end up using less plastic packaging, which means less waste overall. It is also a really good way to set an example and show that another way is possible.
Bigger profits
If you buy used machinery and equipment for your business, then you will be able to take a bigger profit at the end of the year and keep your cash flowing more effectively, which is why so many more businesses are buying secondhand today.
As you can see, there are numerous benefits to buying used both in your personal life and your professional one, so before you spend lots of money unnecessarily on anything from phones to clothes, see if you can find the same thing second hand instead.