A key focus of my blog is Technology. No matter what type of operation you're running, it certainly helps to have a tech consultant nearby to help you with any issues or the ever-emerging technologies. The following contributed post is entitled, Why Hire Tech Consultants.
* * *
As a smaller business you may not be equipped to be able to take on a full in-house IT staff. It makes sense, because in a smaller business your profit margins on your budgets are usually much smaller than larger enterprises, so you need to figure out how you are going to get the best IT support without spending the biggest budget. consulting services can be extremely beneficial for plenty of businesses and for a number of reasons.
You can go here and learn all about how a tech consultant can help you with managing some of the biggest problems in your business, but even as your business grows you might decide to continue with tech consultants over hiring an IT staff in-house. There are plenty of good reasons to go ahead and do just that, and we've got a few of them sprinkled for you below.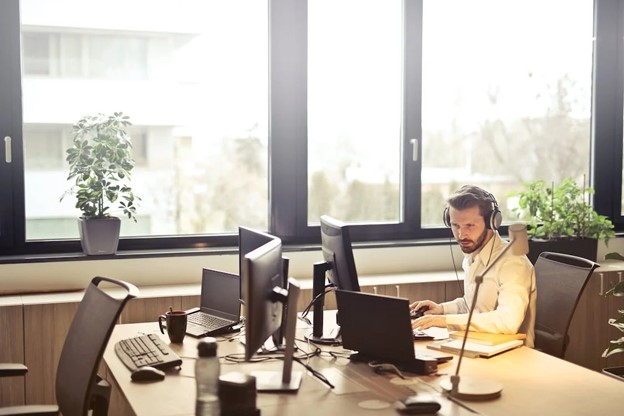 ● Small businesses often don't have much money. While it is true that you will have to spend some kind of money on a consultative service, it's not going to be as much money as the annual salary, benefits, pension and other support systems you need for an IT team. A whole team of people can cost a lot more money in hiring, training and support than a consulting fee can. With the right consultant you'll be able to increase your profitability and maybe you can grow into having a team. If not, that's OK too.
● You will have access to the best. One of the best reasons to pay for a consultant is because you get to have skilled services from knowledgeable experts in the industry working with you. These other professionals have what it takes to keep your business on course, which means you can find success when you want it. If you even have one expert on your side, you can see the benefits to your business and you'll be able then to grow your contractor base rather than hire a team. As this still works out cheaper, and you will be able to hire the best people from anywhere around the world, it's often the best option.
● You seriously reduce your risk. As a small business there are a lot of risks out there in terms of cybersecurity and hackers. Even the largest enterprises end up being taken over by a hacker who holds their information and data to ransom. That doesn't have to be the case for you, and a consulting service can help you by giving you the best and most valuable advice on how to protect your business from all different kinds of threats.
● They are available. Reputable consulting firms will be available for your business whenever you need them to be. You can get the help that you need, when you need it, and the answers are given to you as efficiently as possible. There are plenty of consultants that offer services just like this so that you don't have to wait as their client.