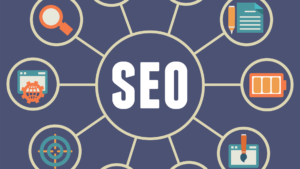 Regardless of what your business is, or what your content is as a writer, it's critical to make your presence known and easy to find. The following guest post comes courtesy of Michael Kordvani. It discusses importance of Search Engine Optimization (SEO) for the success of online businesses. Michael Kordvani can be contacted at michaelkordvani@gmail.com.
* * *
When it comes to search engine optimization (SEO), many are aware it's something that's supposed to help their online business but very few make time to learn anything about it or to even try. Many tell you they rely on word of mouth marketing or paid advertising that can take a chunk out of your business budget.
It's a shame that SEO marketing is misunderstood and underused. SEO is a series of techniques designed to make your website easier for both search engines and your visitors to understand. Since search engines don't see and understand your web pages the way a human can, SEO helps them ascertain what each page is about and why it's useful to its users. Then it helps the search engines bring their users to you.
6 Ways SEO Helps Your Online Business Succeed
While there are many ways SEO can benefit your online business, here are six of the top ones.
Use Professional Services: There are SEO specialists out there who can help you to achieve everything you want from your SEO campaign. Take a look around and visit site to learn more!
More Clients: With so many websites available for any given product, service, or niche, getting clients can be a challenge. Using solid SEO techniques will improve your ranking in the search engines and make it easier to find. The easier your site is to find, the more potential customers you will receive. With the increased traffic, you will see more conversions.
Mobile Friendly: According to Hitwise, as much as 58% of all search engine queries are conducted on mobile devices and that number will continue to grow. How does SEO factor into that? An entirely new set of SEO techniques, like local search optimization, have been developed to help businesses get their products and services in front of the mobile audience. Choosing to ignore this particular trend is allowing your business to fall behind and out of the minds of today's consumers.
Reputation Building: Reaching the first page of a search engine is quite an accomplishment and much more than something to brag about. Greater consumer trust is given to pages that are highly ranked. For many customers, if they can't find a business on the first page of their Google search results, it's not good enough. SEO boosts your website's ranking in the search engines, gradually helping you move towards the top of users' search results.
Brand Awareness: Another great benefit of SEO is that it lets your site appear on relevant pages of the search engines. As your ranking goes up, your site will appear more often at the top of user searches. That increases awareness among potential customers, even for niche things like singularsound.com, more of them being aware of you means a higher conversion rate. Getting your SEO optimized content on social media channels too will also help increase your brand's awareness and inspire consumer trust and loyalty.
Cost Effective: People are often afraid of investing in SEO because they don't understand it. In educating yourself about the true power potential of SEO, you'll see that such investment is much like investing in real estate. If you invest wisely in SEO, you get more from it. The remarkable thing is that a huge investment isn't necessary and it's very cost effective when compared to what you'd pay for PPC and social media marketing. The cost for SEO is extremely low compared to other marketing types, especially seeing as you also have social media, and applications like TubeBuddy which are free to use, unless you use an upgraded version. If you use a professional, this is going to be a little more expensive, but will be well worth it when you see the results that they can achieve.