Two focuses of my blog are Financial Literacy/Money and Business/Entrepreneurship. When you're running a business, you are always thinking about expansion. In some instances that may involved considering foreign markets. The following contributed post is entitled, Expanding Into Foreign Markets? Read This First!
* * *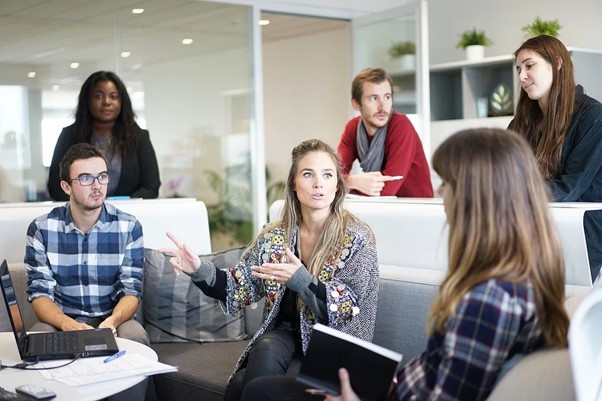 It's always a good sign for any growing business when its owners put serious thought and consideration into expanding their operations abroad. Both developed and developing nations offer a wealth of expansion potential for virtually any type of organization.
However, before you decide to expand your business into foreign markets, it's worth doing plenty of research. Doing so will ensure you're making an informed and correct decision for your business. With that in mind, here's what you need to know first:
Understand the Culture
The first thing you must do is take the time to understand the culture in markets you wish to target. Don't assume that every business leader in other countries will operate in the same way as businesses in your country.
For example, if you want to target the French market, business lunches typically take a couple of hours. In Germany, business leaders seldom do small talk when engaging in meetings.
You also need to understand the culture of your target market – not just the suppliers and prospective wholesalers that might stock your products.
Get Contracts Professionally Translated
When you expand into foreign markets, one thing you will undoubtedly need to do is arrange for legal documents like contracts and NDAs (non-disclosure agreements) to get translated into the local language.
The thing is, you need to use a legal translation services company. Otherwise, your documents may no longer be legally binding if incorrect wording gets used. Make sure that you organize a translation company to use regularly.
Choose the Right Target Markets
You may have plans for world domination as far as business expansion goes. However, you should never assume there's a market for your products and services in all countries. As with anything, research is key, and that definitely applies to choosing your target markets.
As a rough guide, here is how you would go about shortlisting a selection of potential foreign markets for your business:
● Economic Sanctions – avoid countries where you must not legally conduct your business;
● Target Audience – is there a market ready and willing to purchase your products and services if you launch there;
● Pricing – will you still have a target market if you charge the same prices as you do to customers in your domestic market;
● Import Charges – if you sell products, will you need to add a markup to your goods if customs duties and taxes are payable;
● Competition – is your target market saturated, or will you be a relative newcomer.
Find the Best Sales and Marketing Channels
Lastly, you will need to determine the best sales and marketing channels for your products and services. For example, you might find that e-commerce works best in your domestic market, but in-person retail stores might offer higher revenue potential elsewhere.
If you do want to utilize the Internet as part of your sales and marketing strategies, you may find that advertising on regional or local social networks is better than Facebook and Twitter. Research people's buying habits and trends in foreign markets.