Two focuses of my blog are Workplace Discussions and Organizational/Management Discussions. If you're in charge of a workplace and a staff of employees, one of your primary concerns is their safety and how it can be continuously improved. The following contributed post is entitled, How To Improve Safety At Your Workplace.
* * *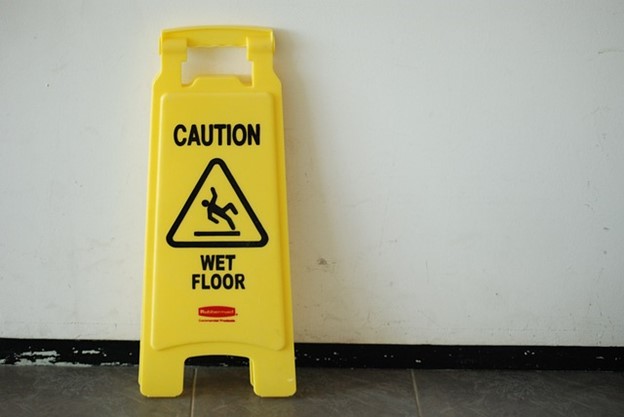 Image Pixabay CC0 License
Running a company is a significant responsibility, and one aspect of your business that should always be a priority is the safety of your employees. Ensuring everyone that works at your office and visits it stays safe is crucial. Unfortunately, accidents at work do happen, but doing all you can to eliminate the chances of an incident occurring is essential. Accidents at work can have severe consequences and can happen even in roles that are not considered high-risk. These incidents can occur unexpectedly, which means it is essential to be alert to potential dangers and prevent them from causing accidents.
Preventing Slips and Falls
Trips, slips, and falls are common incidents in the workplace, and in many cases, these could be preventable. If an employee falls and injures themselves at work, this could result in serious injuries. A fall at work could result in an employee needing extended time off work and expensive treatment to get them better.
Finding the best ways to prevent slips and falls from happening at work is essential. Wet floors due to rainwater or cleaning can cause a significant slip hazard. There are a few ways to prevent employees slipping and injuring themselves. You could place non skid tape on the floor in parts of the building that are more likely to get wet. Your building's lobby, the kitchen, and the bathroom are all areas that may become exposed to water and become a slip hazard, so these could be the ideal areas to use the tape.
Appropriate Training
Educating your team on how to prevent accidents is a vital part of your staff training. Being aware of the possible dangers in the workplace will ensure your employees know what to look out for and prevent incidents from occurring. Reinforcing that everyone plays a vital role in keeping each other safe is also helpful. Re-training your team regularly on staying safe at work and how they can help should help everyone keep health and safety at the front of their minds at work.
During your training, it is helpful to remind your team of the simple ways to keep each other safe. Reporting faults, taking care not to cause trip hazards, and using equipment safely is vital to protecting themselves and others.
Fire Safety
Testing your fire alarms regularly and ensuring that smoke detectors in your building are working correctly is vital. Keeping up with the latest fire safety guidance and getting your business inspected are equally important and will help detect any potential issues right away so they can be resolved. As well as making sure you follow the correct fire safety procedures and your building does not contain fire hazards, you also need to prepare your staff. Training employees on where they need to go and what they need to do in the event of a fire is essential. You may wish to carry out some trial fire drills to ensure everyone knows the procedure and can safely get to the evacuation point.