Two focuses of my blog are Organizational/Management Discussions and Workplace Discussions. If you are supervising a workplace, one of your utmost considerations needs to be the safety of those who are on its premises. The following contributed post is entitled, Effective Tips To Enforce Workplace Safety.
* * *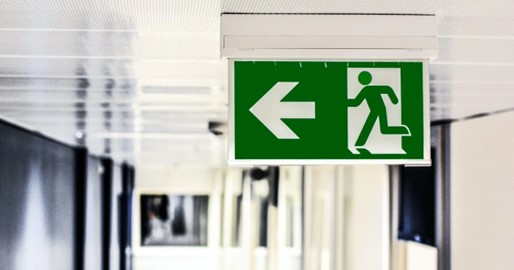 Retaining safety at the workplace is essential for employee growth and increased productivity. Indeed, it would be best if everyone is protected from harm. With this regard, what are you doing to ensure your office is hazard-free? If you're wondering where to start, here are some tips to help you enforce workplace safety.
1. Hold regular meetings
Regular discussions enable every team member to develop ideas for assuring security at the office. This way, you can implement safety measures that would be taken seriously at the workplace. Even though most workplaces have strict rules on maintaining high standards, safety precautions must be enforced to guarantee smooth working. Having an open forum at work allows employees to discuss the dangers faced each day at work-It helps them know how to safeguard and make the best decisions to ensure safety.
2. Update and maintain equipment
To keep a healthy working environment, you should constantly check devices at the office. Admittedly, most people leave devices unchecked if not in use. Ensure every tool is maintained properly, and any faulty equipment should be repaired or replaced. Any kit that seems to be harmful should be kept far away or saved in a cabinet for security purposes. However, if equipment needs urgent supervision, it should be done immediately to avoid hazards. For example, you need fire alarm maintenance services to ensure that your devices are in top condition. It is your job to keep heavy gear conserved correctly as an employer. Also, enlighten your co-workers on how to use each device and ways to retain it.
3. Reinforce the wearing of safety gear
All kits provided to employees for protection should be worn correctly if the need arises. Indeed, having the right PPEs is vital in securing workers' health, like wearing a helmet on your head, sturdy boots for your feet, safety glasses to protect your eyes, gloves for your hands, etc. All these personal protective equipment reduce employee exposure to hazards. But do well to employ rules to confirm each team member complies with the law. Reiterate the essence of wearing protective apparel-use PPE in the workplace; this way, everyone will work safely.
4. Appointing a safety compliance officer
One of the ways you can enforce security is by hiring a safety officer who will be in charge of all the tools and provide safety at the workplace. For instance, if you're the chief technician of a factory firm, safety is one key thing you would look out for even before employees start working. Such places need a safety officer to inspect, supervise and conserve all the devices used in the factory. However, all employees must also be educated on operating various available equipment, so keep this in mind.
Everyone has a role to play when it comes to safety. Ensuring protection at the workplace is not only the employer's duty but also the employee plays a significant role in keeping safe. Hopefully, these tips will help you achieve the desired outcome, so feel free to leverage them.