Two focuses of my blog are Health/Wellness and Workplace Discussions. No matter which workplace you work in, you want to ensure that you're well when you're there as you likely spend the majority of your day there. The following contributed post is entitled, Top Tips For Workplace Wellness.
* * *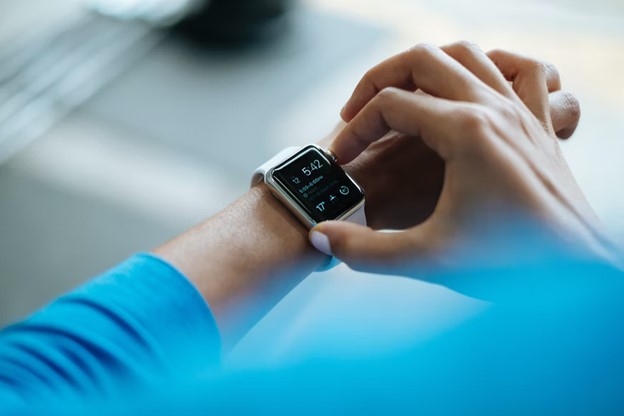 Wellbeing is one of the most important things in life, and since we spend so much of our lives in the workplace, it follows that workplace wellbeing is an important factor. If you encounter stress, tension, or injuries in your workplace, you need to pay attention to the aches and pains today.
Choose Healthy Snacks
Whether you work in a company office or an office in your home, it's easy to get carried away with snacks, especially if your work is mechanical. When you are working on autopilot, you might split your attention with something to eat while you type or talk through your headset.
There's good news: you don't have to give up your snacks at work if they help you to stay productive, but if you don't want to gain extra weight at the same time, you need some healthy snack alternatives. Nuts are a great option because they are filling, convenient, and snackable.
Drink Adequate Water
Drinking water is a practice it's easy to forget about, but if you suffer from fatigue in your workplace or experience an afternoon dip, you could benefit from more water in your diet. Water is useful for keeping you alert and avoiding fatigue which helps you to be more productive.
If you want to feel less tired at work and perform better, try to drink eight to ten glasses per day, this translates into around 16 ounces of water three times a day. You can buy a 16-ounce bottle to refill 3 times a day or boost your water intake by eating fruits such as oranges and grapes.
Integrate Micro Workouts
We all know that exercise is a great way to improve our health and productivity, but it's difficult to integrate exercise into our busy working lives. If you find that you are too busy in your work and family life to head to the gym, consider micro workouts as an alternative throughout the day.
A micro workout is a short workout that increases your heart rate and burns some calories without requiring a trip to the gym. If you only have a half-hour break, you can spend 15 minutes doing some simple yoga moves to change your physical posture and reenergize you for work.
Look After Personal Wellbeing
If you work in an office or on-site, you might encounter some health and safety issues. Most workplaces give you some health and safety training to prepare you for any hazards you might encounter; still, a situation might occur that you haven't been trained for, and you're injured.
If you happen to be injured in your workplace, you should be eligible for a personal injury claim. So if you have recently been injured or you think you are eligible for a historic claim against your employers, contact The Law Offices of David L. Hood to talk to an expert about your case.
Relieve Workplace Tension
According to some sources, we will spend up to 50% of our waking lives chained to the office desk, so it's important that we are comfortable and that we look after our health and wellbeing. If you work at a desk in an office or home, you might suffer from tension in your neck and back.
To avoid tension neck syndrome, make sure you are sitting straight in your chair; also, make sure your chair is adjusted to the right height and ergonomically designed. Over time you will experience neck aches, so make sure you stand now and then and perform some stretches.
Confront Eyestrain
The condition of your eyes is also a concern, especially since you are spending long periods in front of a blue screen. Eyestrain can result in fatigue, difficulty focusing, and a sensitivity to light; it can also deteriorate your eyes over time and increase the need for glasses or contact lenses.
With a few simple measures, you can avoid eyestrain and put off your need for glasses. Make sure you are sitting one arm's length from the computer screen; you should be able to read the text on the screen without squinting. If you squint, you can always increase the size of the text.
Use Holidays Wisely
Another enemy to productivity and wellbeing is stress; this is very common in the workplace as pressure is placed on workers to meet deadlines and perform to a high standard. Stress is something that needs to be managed daily, but you also need to use your holidays wisely to ensure you are properly rested and in the best headspace to perform well in your job.