Two key focuses of my blog are Workplace Discussions and Health/Wellness. A major responsibility of management especially industrial settings is assuring workplace safety. Maintaining a healthy workforce will assure continued productivity. The following contributed post was entitled, Keeping The Workplace Safe.
* * *
Injuries can happen in many different ways. A lot of people are shocked to discover the figures when it comes to workplace accidents. In 2018, 5,250 workers lost their lives due to a workplace accident. On top of this, there were 2.8 million non-fatal workplace illnesses and injuries. We all need to do our bit to reduce these figures.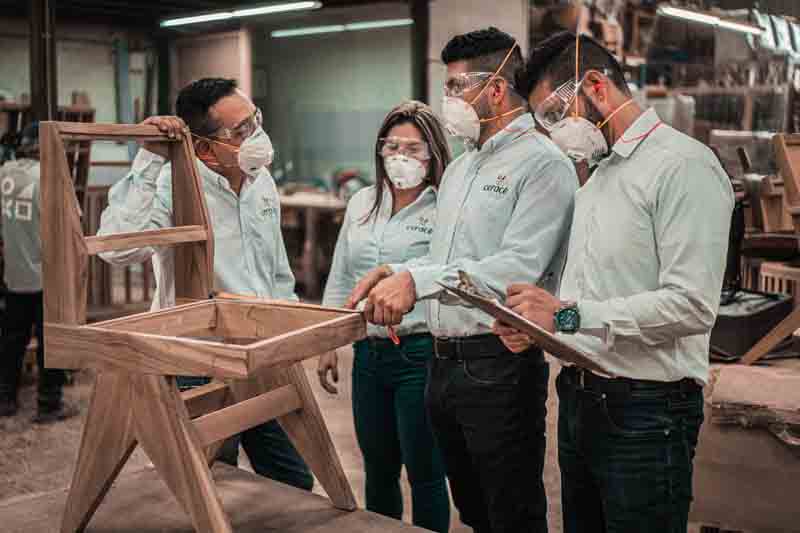 https://www.pexels.com/photo/man-in-white-shirt-and-blue-denim-jeans-standing-beside-woman-in-white-dress-shirt-3637843
Everyone in the workplace has a duty to ensure that the environment is as safe as possible. Of course, the ultimate responsibility falls on the shoulders of your employer. However, if you notice something that you don't think is quite right, you should always report it. With that in mind, we are going to take a look at some of the things that all employees can do to keep their work environment as safe as possible.
Always wear Personal Protective Equipment
The first thing you need to do is make sure that you always wear Personal Protective Equipment, which is often shortened to PPE. Depending on the nature of your work, you may have a number of different types of PPE that you need to wear. For example, if you work in a noisy environment, you may be required to wear ear protection. No matter what PPE is required, make sure that you wear it at all times.
Report unsafe conditions
Aside from this, if you notice any conditions that are unsafe, you need to report these to your employer as soon as possible. If you have been injured because your employer has not rectified a potential issue, you should look into hiring a personal injury lawyer. After all, your employer has a responsibility to provide a safe and healthy work environment, and so it is imperative that they adhere to the laws that are in place.
Stay in-the-know regarding safety procedures
In addition to the tips that have been provided so far, you should make sure that the emergency exits at your place of work are kept clear all of the time. You should also be aware of any new safety procedures that are put in place. Safety procedures are updated all of the time to ensure maximum efficiency, so keep up to date with this and never take shortcuts either.
Take breaks regularly and keep the correct posture
Finally, there are a number of different things you can do to manage your own health in the workplace. Even office jobs can have a number of different dangers. Take breaks regularly and keep the correct posture to ensure that you are as healthy as can be in the workplace. There are lots of ergonomic furniture pieces and office supplies that are available today and can help you with this.
As you can see, there are a number of different ways that you can make sure your work environment is as safe as can be. If you follow the suggestions that have been mentioned above, you considerably reduce the possibility of being involved in any sort of workplace incident.