Three focuses of my blog are are Financial Literacy/Money, Business/Entrepreneurship and Workplace Discussions. While you want optimize the productivity of your workforce and maximize productivity, one of your other main concerns should be safety as that will ultimately impact you bottom line. The following contributed post is entitled, 4 Reasons To Prioritize Safety In Your Business Workplace.
* * *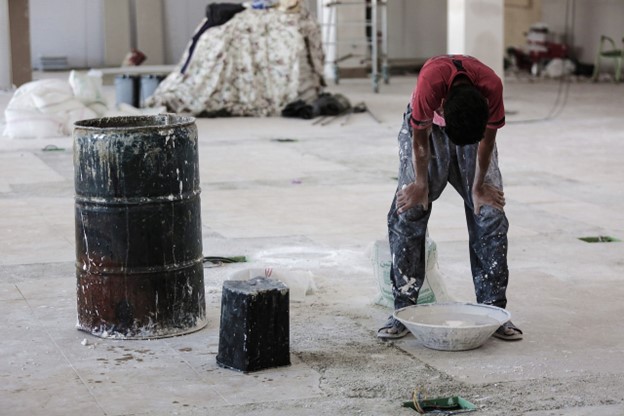 Workplace safety is crucial for businesses worldwide. A safe work environment is more likely to enhance productivity, and every business or industry has some safety risks. It is practical for business owners and employers to rethink and strategize to protect their frontline, remote and in-office staff. If you haven't thought of the safety of your workplace, below are five reasons you should do so immediately.
1. Increase employee retention
Employees value safe working conditions as evidence that their company is concerned about their well-being. When your staff feels safe at the workplace, they become more loyal and likely to stay longer with your business. Employee retention is crucial, especially when there is evidence that it could cost you over 200% of the annual salary of highly-trained staff to replace them. If they don't feel safe, they will likely look elsewhere. Therefore, provide a safe working environment, and you can expect your employees to work harder and make valuable contributions to business productivity.
2. Protect your business finances
According to a study, a business receives $4 ROI on every dollar invested in workplace safety. The returns are unsurprising, given the financial ramifications of an employee being hurt on the job. The Occupational Safety and Health Act (OSHA) also mandates all businesses to follow specified criteria for constructing safe workplaces. Failure to follow OSHA's regulations and recommendations can result in significant legal and financial consequences, evident in many construction case results. Meanwhile, the 2021 Liberty Mutual Workplace Safety Index showed that significant non-fatal workplace injuries cost about $59 billion in direct expenditures on worker's compensation in 2018.
3. Protect your reputation and PR
Prioritizing workplace safety isn't only crucial for building effective fiscal management. It can help your brand reputation and public relations, which can be strong selling points. For instance, customers will be less likely to frequent your workplace if it is known to be prone to accidents. The bad reputation may also turn away prospective clients, which isn't good for business. Providing a safe and healthy workplace, no matter how small, is an excellent business decision with rewards beyond monetary value. So it is important to build a proactive strategy to recognize potential risks and how to prevent them from happening.
4. Boost employee productivity
A safe workplace reduces the likelihood of accidents occurring and may also boost productivity. The ability of workers to focus on work without worrying about prospective hazards can lead to fewer mistakes. Additionally, when employees are less stressed, they perform better on the job. Workers who feel safe in their workplaces are more efficient than those who have been wounded in the past. This is because of some level of fear and anxiety in the workplace. Eliminating workplace dangers allows people to stay engaged in their work and give it their all.
Ensuring safety in the workplace may include education, training, and offering the right protective gear. However, safety doesn't benefit only the business, but everybody, including employers and customers, and the results can be overwhelming.