Three focuses of my blog are Career Discussions, Health/Wellness and Workplace Discussions. In all workplaces, it's critical to understand how to be safe and to protect your health at all costs. The following contributed post is entitled, How To Be Safer In A Hazardous Workplace.
* * *
Hazardous workplaces can involve many risks and dangers. Whether you work in a manufacturing warehouse or oil well, there will be heightened hazards that could impact you on a daily basis if you are not careful. To reduce the risk of injury and potential threats, it is important to understand how to be safer in the workplace environment. No matter your job, these tips will help you reduce the risk of danger at work.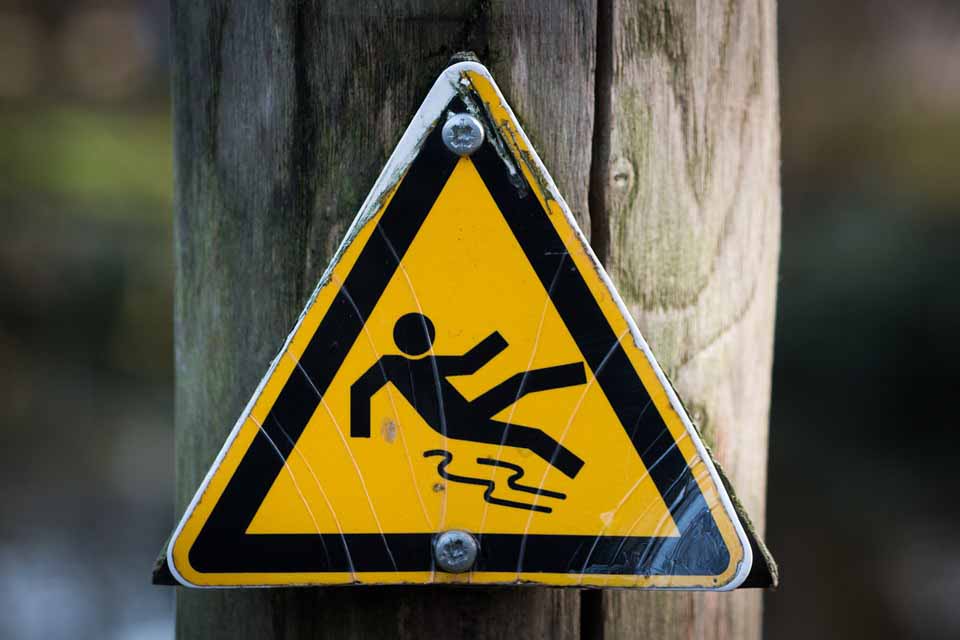 Via: Pixabay (https://pixabay.com/photos/slippery-signal-sign-wet-yellow-637562/)
Be Alert At All Times
If you work in a hazardous environment, you must be switched on and alert at all times. You cannot walk around haphazardly and not care about warning signs or potential hazards. It could be the case between life or death or a serious injury.
For example, if you were to spill chemicals on your hand at work, it may result in severe burns. Having a hand surgeon can help you maximize your ability and reduce the impact. Our hands are incredibly important and useful. A small injury can cause life-changing damage, so seeking help and recovery is crucial to minimize damage and impact. Maintaining your health and being aware of your surroundings at all times is so crucial to minimize injury.
Involve Yourself In Regular Training
Dangerous workplace environments will often offer regular training. This will either re-evaluate the dangers that already exist or update and educate you on new procedures. If your company offers regular training, always make sure you attend. It is crucial to be updated on workplace dangers to reduce your risk and maintain your health and safety.
If your workplace does not offer regular training, you could ask for it or read through the manuals on a regular basis.
Keep Your Space Clean
A messy workplace is a potential for disaster. Empty the bins regularly and clean those spills as fast as they appear.
Have a working team in place to clean up the messes created from day-to-day activities. The team is useful in helping you identify potential dangers. These include tangled cords, leaking roofs, dysfunctional equipment, and messy floors. While such a team may not be recognized, they play a very important role in any organization.
Use Equipment The Correct Way
Never take shortcuts when you are using tools, and always take the proper precautions. The leading cause of workplace injuries is when workers take a shortcut on the job. Don't use a tool that has not been specifically designed for the job. Your chance of being injured in the workplace dramatically decreases when you use tools the right way.
You will always be trained on how to use certain tools. If it appears broken or you are unsure of how to use it correctly, always ask. It is not worth risking using a tool if you are unsure of its safety.
To keep yourself safer in a hazardous workplace environment, ensure to use these tips. It could be a matter of life or a serious injury. There will always be dangers, but it is how you handle them that will keep you safe.