Three focuses of my blog are Blogging and Writing, and Career Discussions and Workplace Discussions. Your ability to write is one of your most critical skills. It is critical in the workplace and you want to use it to maximize productivity. The following contributed post is entitled, Organizing Your Writing In The Workplace: Top 10 Tips For Enhanced Productivity.
* * *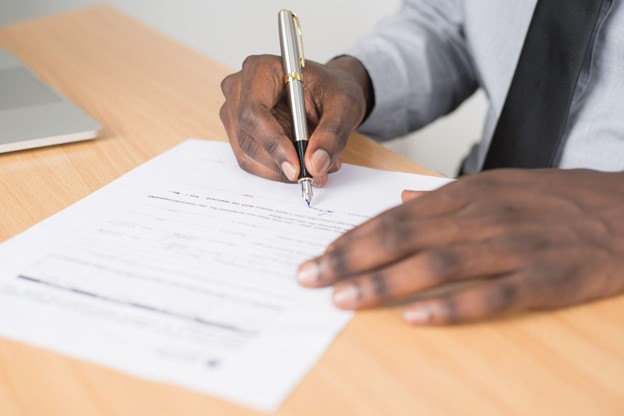 Image by Cytonn Photography on Pexels
Effective communication in today's fast-paced work environments is of utmost importance. Writing professionally organized emails, reports, memos or presentations not only shows professionalism but can increase productivity as ideas flow more easily while saving time and preventing misinterpretations of messages – this blog post contains 10 useful tips that will ensure your writing blends into an office setting seamlessly.
1. Assess Your Audience
Before creating any content for publication, conduct an extensive assessment of who your target audience is. Take their needs, preferences and understanding into account when crafting messages tailored specifically for them; whether that involves writing technical reports for colleagues or client proposals – taking this step will make writing much more successful and productive!
2. Craft and Outline
Outlining is at the core of organized writing. Before beginning to draft your piece, take some time to brainstorm key points and structure in an outline that helps keep ideas organized logically while remaining easy for readers to follow; this roadmap keeps thoughts focused and prevents divergences as you compose.
3. Employ Clear and Concise Language
Time in the workplace is of utmost importance, so no one wants to waste it reading lengthy sentences. Opting for concise language which effectively conveys your point will save yourself and others valuable minutes; aim for simplicity without diminishing its message's essence.
4. Present One Idea Per Paragraph
In order to enhance clarity and avoid reader disorientation, aim at presenting one concept at a time per paragraph. When changing topics or concepts, begin new paragraphs as visual cues for your readers that something has altered.
5. Integrate Headings and Subheadings for Effective Organization
These elements serve two functions. Readers can quickly locate information they seek while significant headings provide focus for writers composing each phase of a project.
6. Proofread and Edit
Grammar and spelling errors can quickly undermine an organized writing piece's effectiveness; to ensure readers receive clear messages while helping transform ideas into impactful writing pieces, be sure to proofread and edit before finalizing a work. Not only will proofreading/editing ensure readers enjoy ease of comprehension for reading purposes but it can help transform those thoughts into impactful works that engage readers as well.
7. Bullet Points and Lists
Bullet points and lists offer an easy-to-understand format, helping readers absorb key concepts quickly. Furthermore, lists allow us to present multiple ideas or options at once.
8. Take Full Advantage of Technology
Take full advantage of technology! There is an abundance of writing tools and software out there which can assist in organization, revision and collaboration – including grammar checkers or project management platforms which streamline writing processes while increasing overall productivity. You may want to use resources like zoho writer which can be a huge help!
9. Set Up A Review Process
An effective review process should always be in place when working on important documents or projects such as thesis or dissertation submissions, to make sure fresh eyes spot mistakes more quickly while providing constructive criticism that helps develop organizational writing styles and structures more successfully.
Make sure someone from outside your department carefully reviews the document or project in question so as to offer valuable constructive criticism that could enhance organizational writing styles and structures further.
10. Review Your Writing Style Guide Regularly
Maintaining consistency within any workplace setting is of utmost importance; to promote it effectively in yours, consider developing and adhering to a writing style guide which sets forth grammar, punctuation, tone and formatting standards that all writers in your organization abide by when writing across teams or individually for consistent practices and improved team writing results more quickly together than separately.
With consistent styles as an outline to work from team writing can produce results faster together than independently.
Final Thoughts
Organization of your writing in the workplace is an invaluable skill that will mark you out as an effective communicator. Knowing who your target audience is, outlining content carefully, using clear language and employing impactful persuasion techniques are just some of the keys to successful workplace writing! Apply these tips, and watch as both personal and financial benefits accrue through increased written communication! Enjoy happy writing!