Three focuses of my blog are Business/Entrepreneurship, Blogging/Writing and Video Content/Media Creation. Whether you are an author, a blogger, or a YouTube content creator, you always want to think about improving your content as it will lead to an ever expanding audience. The following contributed post is entitled, 5 Ideas To Improve Your Content In 2022.
* * *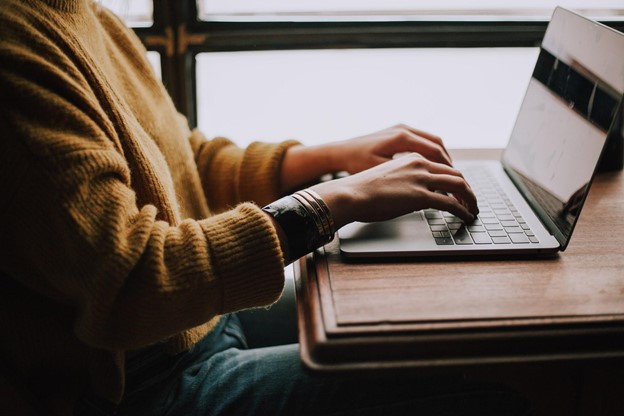 With plenty of competition, brands simply can't afford to produce low-quality content. To remain relevant and competitive businesses need to be consistently improving their strategies. To make an impression with your content marketing, focus on these five areas.
1 . Figure out your goals
When you're developing a content marketing strategy it's important to determine your key goals. Common content marketing goals include improving lead generation, boosting customer retention and driving customer loyalty.
With a solid understanding of your content goals you can create the best content for that particular purpose. Whether you're looking to increase brand awareness or educate your audience, be clear on your content goals.
2. It's all about storytelling
Looking for marketing tips for 2022? Well, great content marketing is all about telling stories, by using stories you can engage your audience and provoke an emotional response. Marketing stories can help you to appeal to the values of your audience, and forge a deeper connection. Stories come in many different forms whether it's brand storytelling, stories about your products, or stories about your employees. There are so many benefits of storytelling including:
● Stories can help to build the trust of your audience.
● Helps you to create a memorable brand.
● Build a rapport with your audience.
3. Collect plenty of feedback
Improving your content relies on analytics and data, collecting feedback can help you to identify your strengths and weaknesses. There are lots of different ways that you can collect audience feedback. Firstly, you can use surveys, pop-up forms or focus-groups. Using these tools you can ask customers how they feel about your content, and what you could improve. Software can also be useful, visitor analytics tools can provide plenty of helpful data, to help you improve your web content.
4. Provide extra value
To stand out in the crowd, you need to provide something extra special. Providing extra value helps you to build a memorable brand. There are lots of ways to add extra value with content, here are a few key ideas:
● Create an engaging podcast, exploring the key trends and news in your industry.
● Offer interactive content, providing an exciting experience for your audience.
● Produce educational content, helping your audience to learn new things.
● Collaborate with similar brands to produce unique social media posts.
5. Get content support
If you're looking to revamp your content strategy there are plenty of support tools that you can use. Check out tools for content ideas, analytics, graphics, or content writing services. There are plenty of different types of software to streamline your content success. When you automate a few content tasks, you'll save time and boost productivity levels. If you're looking for a fantastic content support tool check out GlideSEM. If you're stuck for content ideas, GlideSEM can produce content for you, including the appropriate keywords.
In five steps you'll improve your content strategy for 2022. From storytelling to support tools there are lots of ways to take your campaign to the next level.